FBI Agent Shot by Booby-trapped Wheelchair Fitted With Shotgun by Man Who Didn't Want to Sell His Home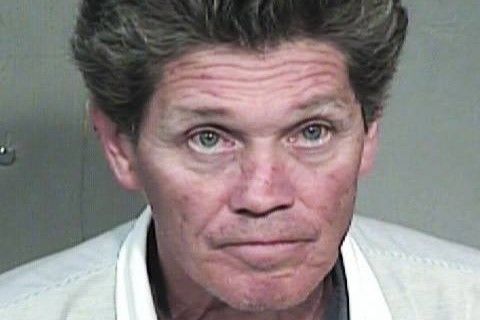 An Oregon homeowner booby-trapped his house to resemble a scene from an Indiana Jones movie in a bid to prevent real estate agents from selling the property.
Gregory Lee Rodvelt, who lives in Josephine County, was charged with assault after one of the traps shot an FBI agent in the leg. 66-year-old Rodvelt had fitted a wheelchair with a fishing line and shotgun cartridge—which fired when the wheelchair was pushed.
Officers were called to the home at the end of August after a real estate agent noticed a sign in the front that read: "Protected with improvised devices."
The wheelchair was just one of the traps Rodvelt had prepared for unwanted visitors. FBI agents also discovered a circular hot tub connected to a tripwire, various animal traps laid around the property and a fortified front door. Spike strips were placed on the driveway and a rat trap was fitted to fire a shotgun cartridge when someone tried to open the door to the garage.
"Upon closer examination, the technicians discovered that the spa was rigged in such a manner that when the gate was opened it would activate a mechanical trigger that would cause the spa to roll towards the person at the gate," a federal complaint reads, according to The Oregonian.
"[It was] much like a scene from the movie Indiana Jones [and the] Raiders of the Lost Ark in which actor Harrison Ford is forced to outrun a giant stone boulder that he inadvertently triggered by a booby trap switch."
Rodvelt was kicked out of the property and has spent the last year in jail. He was found guilty of a domestic abuse case brought forward by his 90-year-old mother and her carer. He engaged police in a standoff but was apprehended. He was released for two weeks in August to prepare the house for sale.
Rodvelt is now facing a felony charge of assault on a federal officer. His prior charges include assault with a deadly weapon, failure to mark explosives and resisting arrest.
The house is located in Williams, about 270 miles south of Portland. The 15-acre property has since been inspected by private contractors and former military experts, according to the New York Post.
The shot FBI agent was taken to hospital and treated. X-rays showed he had a .410-gauge shotgun pellet embedded in his leg.