FBI Agent Trump Called 'Treasonous' Helped Draft Weiner Memo That Rocked Hillary Clinton's 2016 Campaign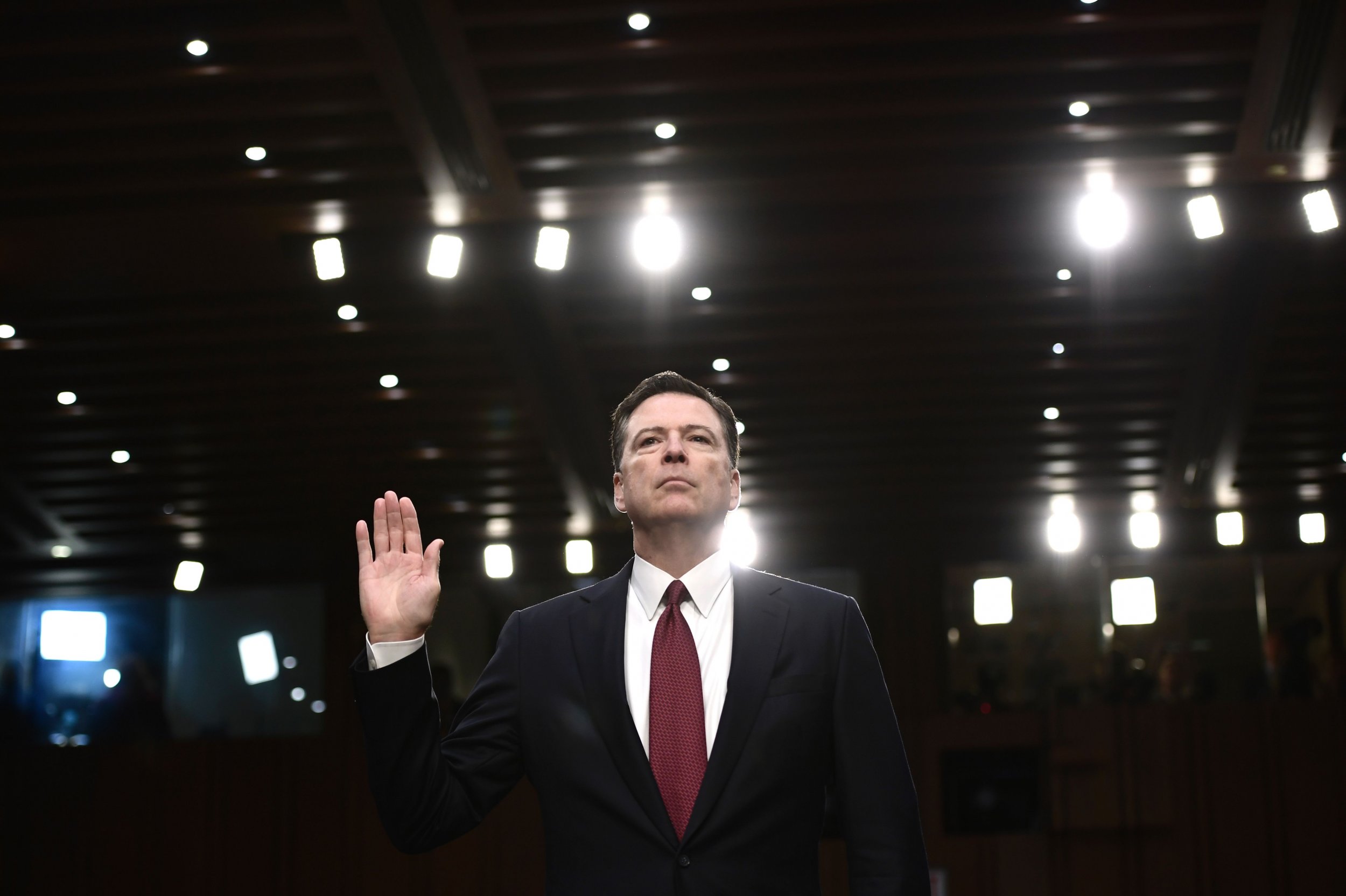 Peter Strzok, the FBI agent accused by President Donald Trump of treason, helped draft the infamous letter from former FBI Director James Comey that dealt a major blow to Hillary Clinton's presidential campaign days before the 2016 election, according to a report Wednesday.
Strzok supported reopening the investigation into Clinton's use of a private email server after relevant emails were found on the laptop of Anthony Weiner, the disgraced ex-congressman and husband of Clinton aide Huma Abedin, emails obtained by CNN show. Strzok apparently co-wrote a first draft of the letter Comey sent to Congress stating the investigation was back on. Within about 24 hours of Strzok sending the draft to his colleagues, Comey delivered it to Congress.
The letter, released 11 days before the election, has been widely cited as one of the potential reasons Clinton lost to Trump. Comey later said he felt "mildly nauseous" at the thought that it may have disrupted the outcome of the race.
Even though Strzok supported reopening the probe into Clinton's emails, he reportedly sent text messages expressing reservations about making the letter public so soon before Election Day, according to CNN.
Strzok has been broadly accused by congressional Republicans of harboring anti-Trump sentiments and attempting to undermine Trump's presidential campaign due to anti-Trump text messages he sent during the 2016 campaign. A number of GOP politicians, including the president, have attempted to use Strzok as proof the investigation into the Trump campaign's alleged collusion with Russian election interference, led by Robert Mueller, is not impartial.
Strzok exchanged his texts with FBI lawyer Lisa Page, and the two were having an affair. Some of the messages contained language critical of Trump. Strzok was pulled from the Mueller investigation last year after the texts came to light.
Referencing the texts in an interview with The Wall Street Journal earlier this month, Trump said, "This is the FBI we're talking about—that is treason. That is a treasonous act. What he tweeted to his lover is a treasonous act."