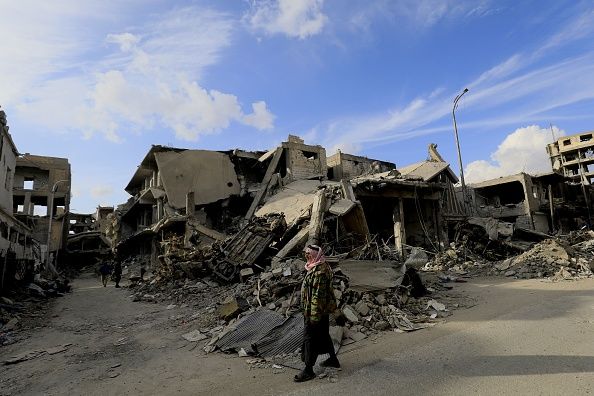 Updated | The FBI and members of U.S. Special Forces are looking for the remains of several Americans who died after being held hostage by the Islamic State militant group, or ISIS, according to reports.
American journalist James Foley, American-Israeli journalist Steven Sotloff, and aid workers Abdul-Rahman (Peter) Kassig and Kayla Mueller all died in Syria after being captured by the terrorist group. Foley, Sotloff and Kassig were beheaded in 2014. Mueller, who was reportedly tortured and forced into slave labor, died in 2015. ISIS leadership said the 26-year-old was killed during a U.S.-coalition-led bombing of Syria, but the exact cause of her death has never been confirmed.
ISIS has suffered serious military defeats over the past several months, and sources told ABC News that U.S. Special Forces are scanning the territory for the remains of the American victims. Information on the whereabouts of the remains was provided by two high-level ISIS figures, Alexanda Kotey and El Shafee Elsheikh, who were captured last month.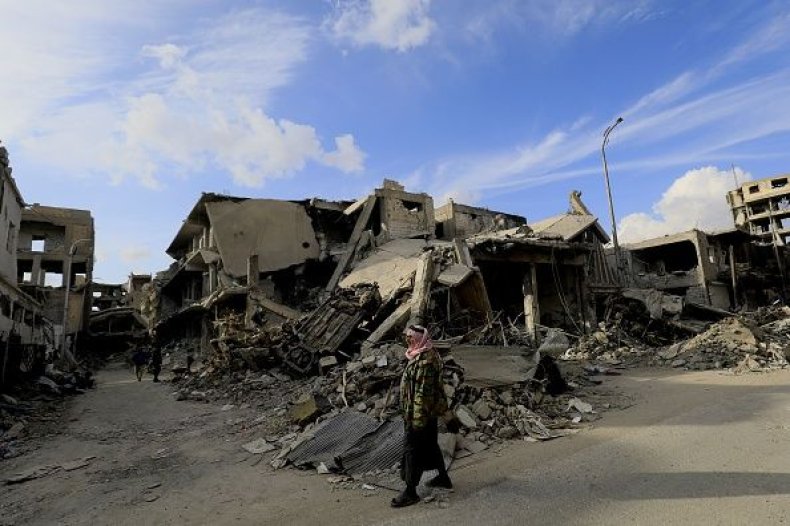 Kotey and Elsheikh were part of a group of British ISIS fighters who had tortured and beheaded the American hostages. They were the subordinates of an ISIS commander nicknamed Jihadi John, who was killed during air strikes in Syria in 2015. The two terrorists were stripped of their British citizenship last week, making it less likely they will stand trial in the U.K.
ISIS had taken over large parts of Iraq and Syria, but in October, U.S. coalition forces announced that they had driven the group out of its capital, Raqqa. By late November, leaders in both Iraq and Syria declared that they had reclaimed territory from the Sunni extremist group.
The U.S. and 67 other countries had formed a coalition to train and provide air support to regional forces fighting ISIS. Russia also got involved in Syria in late 2015, and began providing support for the Syrian government and militias allied with Iran. The Russians claimed to be targeting ISIS in Syria but provided most of their support to Syrian President Bashar al-Assad in his fight against rebels and militias threatening his rule.
Correction: A previous version of this story misidentified journalist Steven Sotloff as an aid worker.