FBI Arrests Las Vegas Man For Planning Attacks on a Synagogue and a Gay Bar
Conor Climo, 23, was charged and arraigned in federal court Friday after law enforcement discovered bomb-making materials and plans to attack a Las Vegas synagogue and a downtown gay bar.
Climo, a security guard, was arrested Thursday, after an FBI-led Joint Terrorism Task Force investigation. According to a Department of Justice press release, law enforcement discovered Climo had been in contact with members of the National Socialist Movement, a white supremacist organization. Climo was also linked to Atomwaffen Division, a neo-Nazi terrorist network.
According to Buzzfeed, Climo said he also joined the Feuerkrieg Division, an Atomwaffen Division splinter group, but left due to their inaction.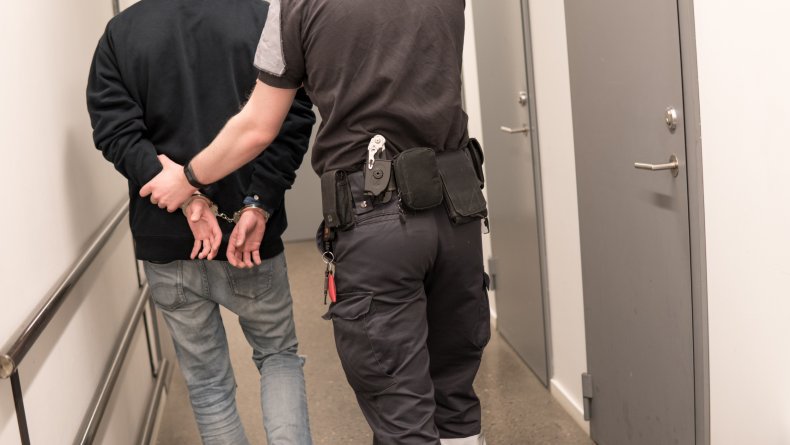 "The FBI's Las Vegas Joint Terrorism Task Force is committed to protecting our community from any threat of domestic terrorism and I could not be more proud of the work they did in this case," Aaron C. Rouse, the Special Agent in Charge of the FBI Las Vegas Division, said in a statement.
"As this complaint illustrates, the FBI will always be proactive to combat threats that cross a line from free speech to potential violence."
The FBI says that during encrypted online chats, Climo would frequently use racist, anti-Semitic and homophobic slurs. In the chats, Climo also talked about attacking a Las Vegas synagogue. He claimed to have tried to recruit a homeless person to do surveillance of the synagogue and other potential targets, though these attempts failed.
Climo also talked about making Molotov Cocktails and other explosive devices, and doing his own surveillance on a bar in downtown Las Vegas that he believed to be a gay bar.
"Threats of violence motivated by hate and intended to intimidate or coerce our faith-based and LGBTQ communities have no place in this Country," Nicholas A. Trutanich, U.S. Attorney for the District of Nevada, said in the press release.
"Law enforcement in Nevada remains determined to use the full weight of our investigative resources to prevent bias-motivated violence before it happens. I commend our partners who identified the threat and took swift and appropriate action to ensure justice and protect the community."
Law enforcement was granted a search warrant on Thursday, and discovered a notebook with several hand-drawn schematics for an attack in the Las Vegas area. The notebook also had drawings of timed explosive devices.
Climo is charged with one count of possession of an unregistered firearm, defined in this case as the component parts of a destructive device. If convicted, he faces a maximum penalty of 10 years in federal prison and a $250,000 fine.
This is not the first time Climo has been in the news. In 2016, KTNV reported on Climo's plans to patrol the Centennial Hills neighborhood of Las Vegas, armed with an AR-15 automatic rifle and a knife. Climo, then 20, told the station he was tired of crime in the neighborhood.
"If there is possibly a very determined enemy, we at least have the means to deal with it," he said at the time.
Climo told KTNV he was briefly in the military but did not elaborate. He also said he was working to become a private investigator.