FBI Arrests Two New York Correction Officers in Alleged Beating Death of Inmate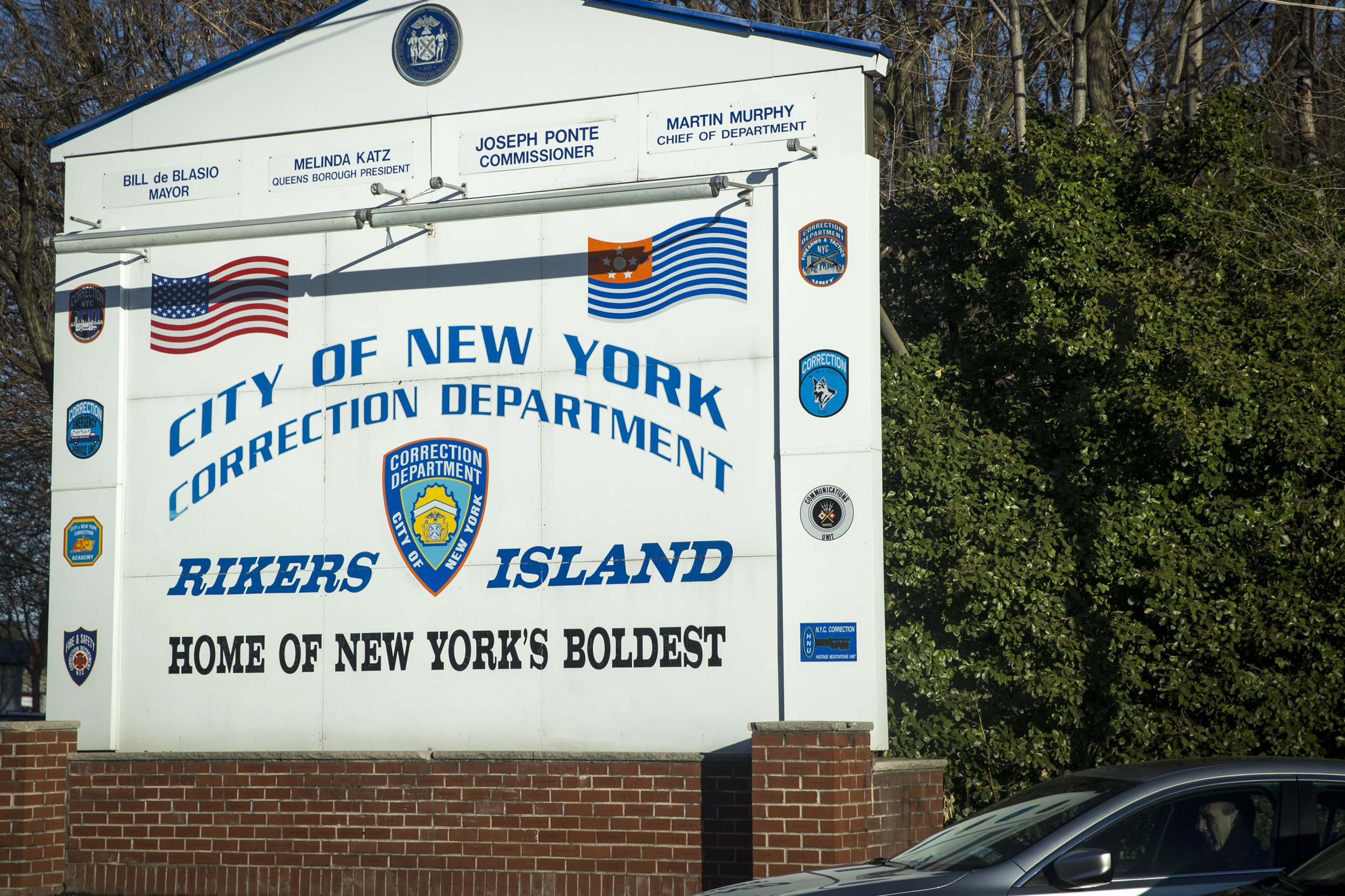 FBI agents on Wednesday morning arrested two New York correction officers in the beating death of a Rikers Island inmate, according to the agency.
The medical examiner's office last year concluded that 52-year-old inmate Ronald Spear, a pretrial detainee, died in December 2012 from blunt force trauma to the head, The New York Times reported.
Then last year, New York City paid $2.75 million to settle a lawsuit about the death of Spear, who had kidney problems and walked with a cane. Spear was being treated for dialysis while at Rikers. Sometimes he was treated at the prison clinic or was taken to outside medical facilities for care.
The FBI on Wednesday reportedly arrested former officer Brian Coll and officer Byron Taylor in connection with Spear's death, according to a copy of the criminal complaint obtained by Newsweek.
Coll "willfully kicked Ronald Spear multiple times in the head while he was restrained, which resulted in injury to Spear," according to the complaint. At the time, Spear was lying facedown on the prison floor.
The document says that Coll told Spear, "Remember that I'm the one who did this to you." Then he dropped Spear on his head on the hard prison floor.
The complaint alleges that Coll and Taylor "agreed to make false statements to multiple investigators about the assault of Ronald Spear...in order to cover up the fact that Coll had unlawfully assaulted Spear."
Prosecutors charged Coll with deprivation of rights under color of law, obstruction of justice, filing a false report and other counts. They charged Taylor, who allegedly assisted Coll in the beating, with conspiracy to file false forms and conspiracy to obstruct justice.
Coll joined the New York City Department of Correction in 2002 and Taylor in 2012.
A third man, former officer Anthony Torres, pleaded guilty Tuesday to a charge of conspiracy to obstruct justice.
Preet Bharara, U.S. attorney in Manhattan, and Diego Rodriguez, head of the FBI's New York office, announced the charges Wednesday during a news conference in the city.
Rikers is New York City's main prison complex and sits in the East River between the boroughs of Queens and the Bronx. It is maintained by Department of Correction.
The investigation is ongoing.