FBI Arrests Wife Of Orlando Nightclub Shooter Omar Mateen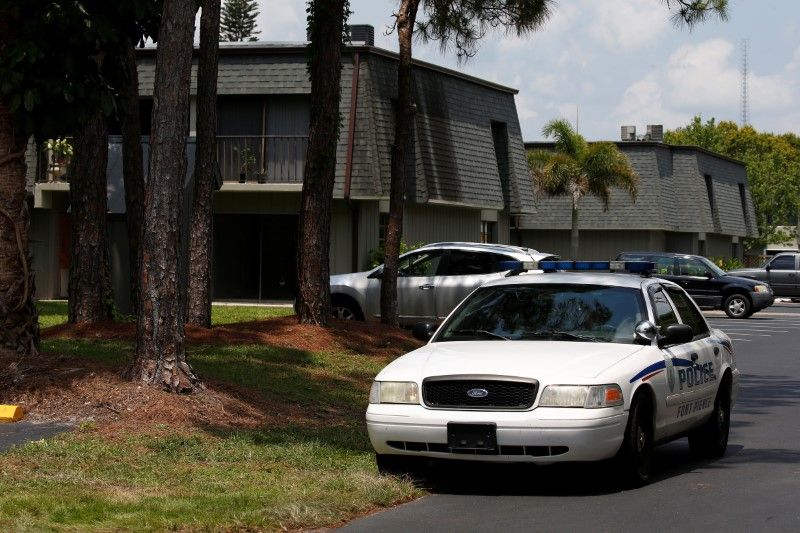 U.S. authorities have arrested the wife of the gunman who killed 49 people at an Orlando gay nightclub last year, a massacre that intensified fears about attacks against Americans inspired by the Islamic State, the U.S. attorney general said on Monday. The arrest of Noor Salman came seven months after her husband Omar Mateen went on the rampage and was killed by police while holed up in the Florida club.
"Certainly I can confirm that an arrest did occur in this case," Attorney General Loretta Lynch told MSNBC after reports in the New York Times and other media outlets. "We said from the beginning we were going to look at every aspect of this case, every aspect of this shooter's life to determine - not just why did he take these actions, but who else knew about them, was anyone else involved?"
Salman was arrested at her home outside San Francisco, the New York Times reported, citing an unnamed law enforcement official. She faces federal charges of obstruction of justice, and aiding and abetting the attempted provision of material support to a foreign terrorist organization, ABC News reported, citing the FBI and her lawyer.
Salman, who was repeatedly questioned by law enforcement interrogators after the club attack, will appear in federal court in Oakland on Tuesday morning. She is expected to be extradited to Tampa, where she was indicted, ABC reported. Her husband claimed a connection to or support for multiple Islamist extremist groups, including al-Qaeda, Hezbollah, al-Nusra and Islamic State, FBI Director James Comey told reporters a few days after the attack.
During the siege, Mateen spoke to a 911 emergency dispatcher and expressed solidarity with an al-Nusra suicide bomber as well as the Islamic State, also known as ISIS, ISIL or Daesh. Representatives of the FBI could not be reached immediately for more details.