Is The FBI Biased? Democrats and Republicans Have Accused the Bureau of Political Persecution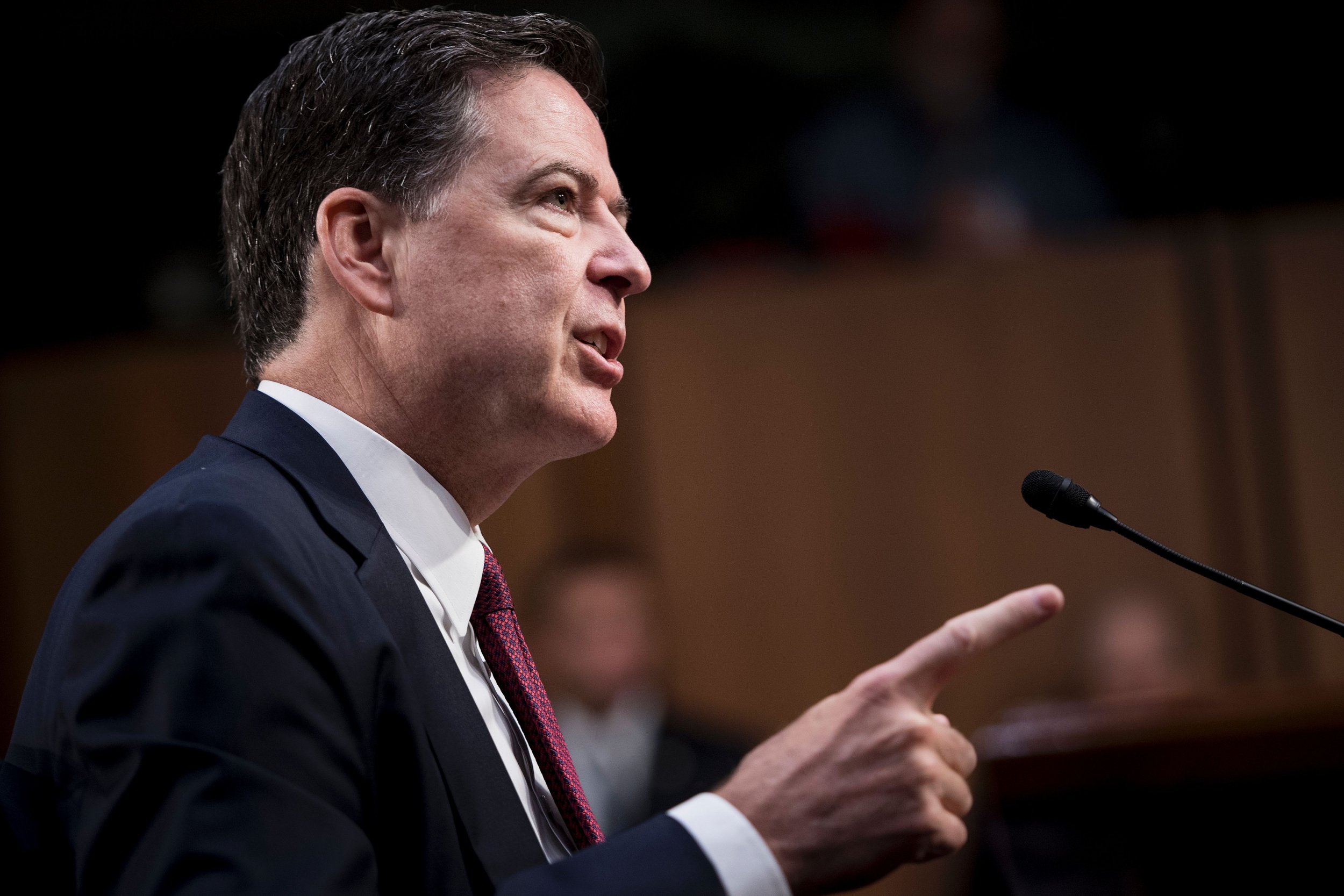 Once largely removed from the partisan political maelstrom of Washington, D.C., the FBI is now the focus of a fierce tussle by Republicans and Democrats.
Allies of President Donald Trump and pro-Trump conservative news outlets have launched a series of blistering attacks against Robert Mueller, former FBI director and now special counsel, appointed to investigate alleged ties between Donald Trump's 2016 presidential campaign and Russia.
Republican anger has focused on Peter Strzok, a senior FBI official dismissed from the Russia probe after allegedly sending anti-Trump texts. For Republicans, the reports were yet more evidence that the Russia probe is a politically motivated "witch hunt," as Trump has repeatedly tweeted.
Some on the right have also alleged Strzok may have stymied the investigation into Hillary Clinton's use of private email account while secretary of state—one of the defining controversies of her 2016 presidential campaign. Controversy in particular stems from the suggestion in a CNN report that Strzok had a role in a drafting a July 2016 statement by former Director James Comey, in which Clinton's handling of the emails was described as "extremely careless," while in earlier drafts Comey used the phrase "grossly negligent"—a difference in phrasing with important legal repercussions.
"How did the Russia investigation start? Did Peter Strzok—did he start it?" Representative Ron DeSantis, a Florida Republican, demanded of current FBI Director Christopher Wray during an Congressional oversight hearing last week.
As the Russia probe closed round key Trump campaign officials, the president described the FBI as a "shambles" in a tweet in early December. This followed his statements in October that said the bureau may have conspired to fabricate the notorious Christopher Steele dossier, in which the British spy suggested Trump might have been ensnared by Russian intelligence.
Fearing Trump could try to use the criticism over Strzok as a pretext to sack Mueller, Democrats have hit back in a bid to turn the tables on Republican allegations of bias. Two House Democrats on Monday demanded the Justice Department hand over documents they believe could show "politically motivated misconduct" at the bureau meant to harm Hillary Clinton's 2016 election chances, as well as leaks to a conservative website about the Clinton emails investigation.
Representatives Jerrold Nadler, a New York Democrat, and Elijah Cummings, of Maryland, the senior Democrats on the House's judiciary and oversight committees, wrote a letter to the Justice Department, saying the agency should look into the suggestion that FBI agents may have leaked information on the Clinton investigation to pro-Trump conspiracy site True Pundit in 2016.
The site published a number of stories alleging that pro-Clinton government officials blocked efforts to bring charges against the candidate, which the Democrats believe may have played a role in encouraging the FBI to re-open the investigation only weeks before the election. Clinton has blamed her loss on Comey's decision to go public with the new investigation.
In their letter, reported in Politico, the House Democrats reference senior Trump allies, including former New York Mayor Rudy Giuliani, suggesting they may have been tipped off about the new investigation by anti-Clinton FBI insiders before it was publicly announced, giving new impetus to the foundering Trump campaign.
As the bureau negotiates arguably the most perilous political terrain it has encountered since Watergate, former senior officials have stepped forward to defend its integrity.
"Every FBI agent, and Pete [Strzok] is no different, knows how to investigate and follow the facts," a former senior official told The Hill. "It's astonishing. There's a lack of understanding of how we operate as an organization—one, to think that we could not have political views and conduct impartial investigations, and two, to assume with a complex investigation like this that one person could change the outcome."
Amid the attacks, FBI Director Christopher Wray sent a morale boosting message to staff early in December.
Wray said he was, "inspired by example after example of professionalism and dedication to justice demonstrated around the Bureau. It is truly an honor to represent you."
"Keep calm and tackle hard" wrote Wray in the agency-wide internal email.
The handling of the Clinton email investigation is currently under review by the Justice Department inspector general, Michael Horowitz, an investigation Wray described in testimony to Congress last week as "very active." He went on to say that politicized decisions had no role in the FBI.
"I am emphasizing in every audience I can inside the bureau that our decisions need to be made based on nothing other than the facts and the law and our rules and our processes and our core values and not based on any political considerations by any side of the aisle," he said.
For critics it is precisely a misplaced sense of personal integrity that lies at the heart of the bureau's current position. They argue that Comey's belief in his own personal righteousness led him to abandon long-established protocols in the handling of the Clinton investigation—leaving the bureau open to accusations of bias and political meddling.
"I think he has a bit of a God complex—that he's the last honest man in Washington," a former Justice Department official who has worked with him told the New Yorker in May. "And I think that's dangerous."
Customarily the FBI does not disclose information about ongoing investigations, or do anything that may influence an election. Comey was reportedly reluctant to plunge the bureau into the center of a bitterly contested election in 2016—but was concerned of the consequences should it emerge that the agency had not revealed that Clinton, who was widely expected to win, was under investigation.
What Comey didn't reveal at the time was that the Trump campaign was also under investigation for its ties to Russian officials—placing Comey in the unprecedented positon in 2016 of being in possession of information potentially severely damaging to either candidate's prospects.
But with Trump the unexpected victor and with no end in sight for the Mueller probe—it is this investigation that seems likely will continue to act as a lightening rod for controversy.