FBI Officials Feared 'Black Supremacist Extremists' Would Attack RNC And DNC, New Report Reveals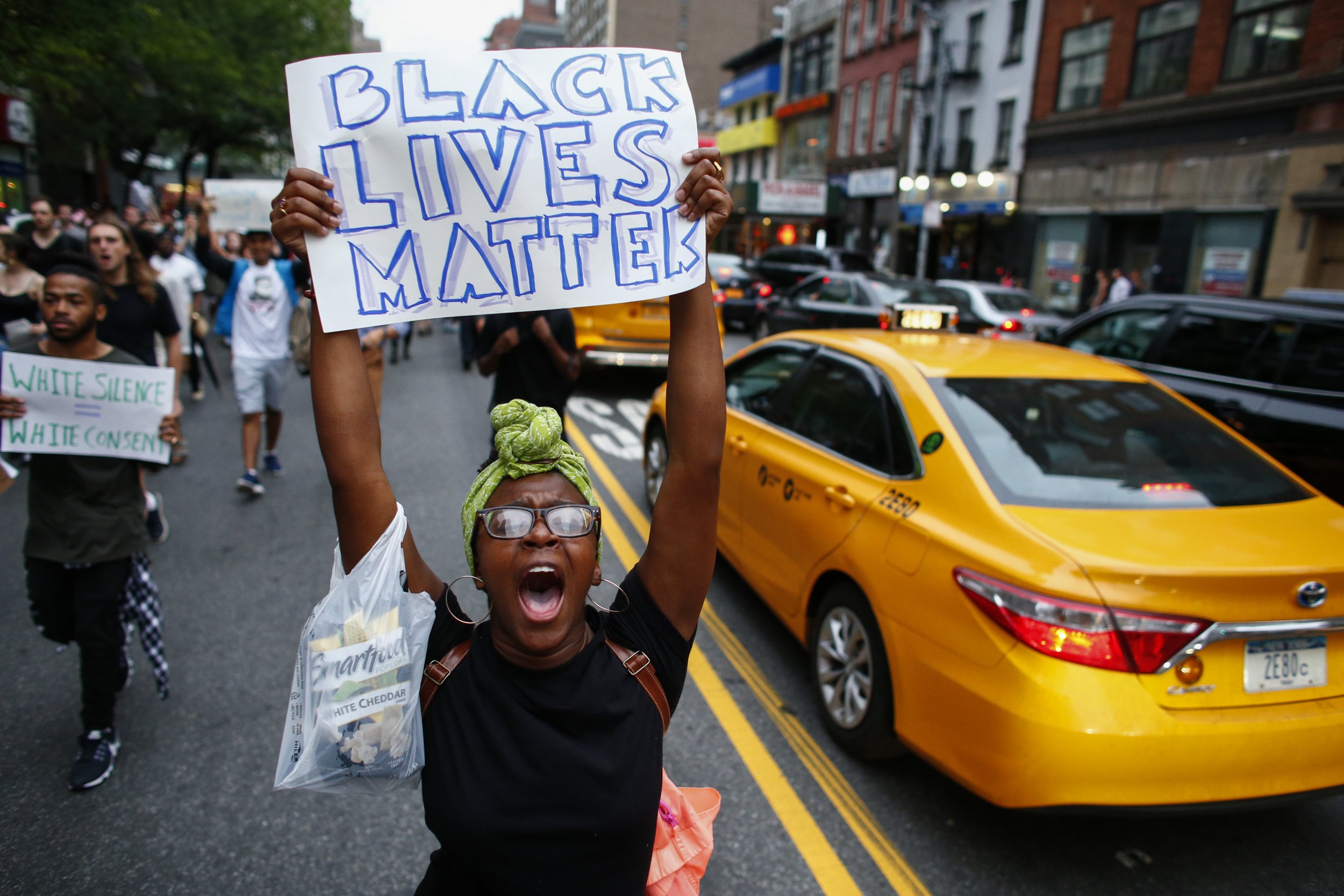 Updated I The FBI is not only surveilling Black Lives Matter groups but also feared that "black supremacist extremists" would target the 2016 presidential conventions, according to agency documents.
Records from the FBI and the Department of Homeland Security, which Al Jazeera released Tuesday, detail how the government was monitoring Black Lives Matter protests over concerns of violence following the killing of five Dallas officers in July 2016.
A sniper, Micah Xavier Johnson, gunned down the officers following a peaceful Black Lives Matter rally over the deaths of two black men, Alton Sterling and Philando Castile, who were fatally shot by police. A Dallas police bomb squad robot eventually killed Johnson.
In obtained emails, concern appeared to be growing in the FBI that another attack could occur.
"Due to sensitivities surrounding recent police shootings, the threat of copycat attacks against law enforcement exists," one email read. "There is a threat of black supremacist extremists attempting to violently co-opt the upcoming DNC/RNC."
The Democratic National Convention and the Republican National Convention were held in July shortly after the Dallas killings.
The documents were originally obtained through a lawsuit by the Center for Constitutional Rights and Color of Change, a civil rights group.
Black Lives Matter activist and former Baltimore mayoral candidate DeRay Mckesson told Newsweek he knew the FBI had been monitoring him, but was not aware that their surprise visit in July last year was tied to the national conventions.
He said it now makes sense.
Before the political conventions, he said, an FBI agent left a business card with a note outside of his home. Agents also visited the houses of other leaders in the movement, said Mckesson.
"We knew that there were likely, people watching," McKesson said. "We knew that we were on the right side of justice. We were not afraid."
The FBI would not comment about McKesson's claims to Newsweek. But it said it investigates groups based on possible threats, not race.
"The FBI investigates activity which may constitute a federal crime or pose a threat to national security and cannot initiate an investigation based solely on an individual's race, ethnicity, national origin, religion, or the exercise of First Amendment rights," FBI spokesman Andrew Ames said.
"The FBI remains committed to protecting those rights for all Americans. Our focus is not on membership in particular groups but on individuals who commit violence and other criminal acts."
Ames added a note telling a Newsweek reporter, "I'd urge you not to rely on someone else's work and actually read the documents yourself."
The FBI justified the monitoring by arguing in the released documents that although the demonstrators have First Amendment protections, "based on known intelligence and/or specific, historical observations, it is possible the protected activity could invite a violent reaction towards the subject individuals or groups, or the activity could be used as a means to target law enforcement".
The bureau has a history of tracking black civil rights leaders, such as The Rev. Dr. Martin Luther King Jr. and leaders of the Black Panthers movement.
"There is a long history of the FBI working to discredit black activists working toward justice," McKesson said. "This is just another iteration."
During a November hearing, Representative Karen Bass (D-Calif.) asked U.S. Attorney General Jeff Sessions about an FBI counterterrorism report about "black identity extremist groups" possibly targeting law enforcement officers.
Sessions said he was "aware that there are groups that do have an extraordinary commitment to their racial identity, and some have transformed themselves even into violent activists." But he said he was not aware of a similar report about white extremist groups, even though those groups are responsible for more terrorist incidents than Islamic and black extremists.
This article has been updated with comments from the FBI.