Trump 'Briefed and Warned' by FBI About Russia Threat Before Election: Report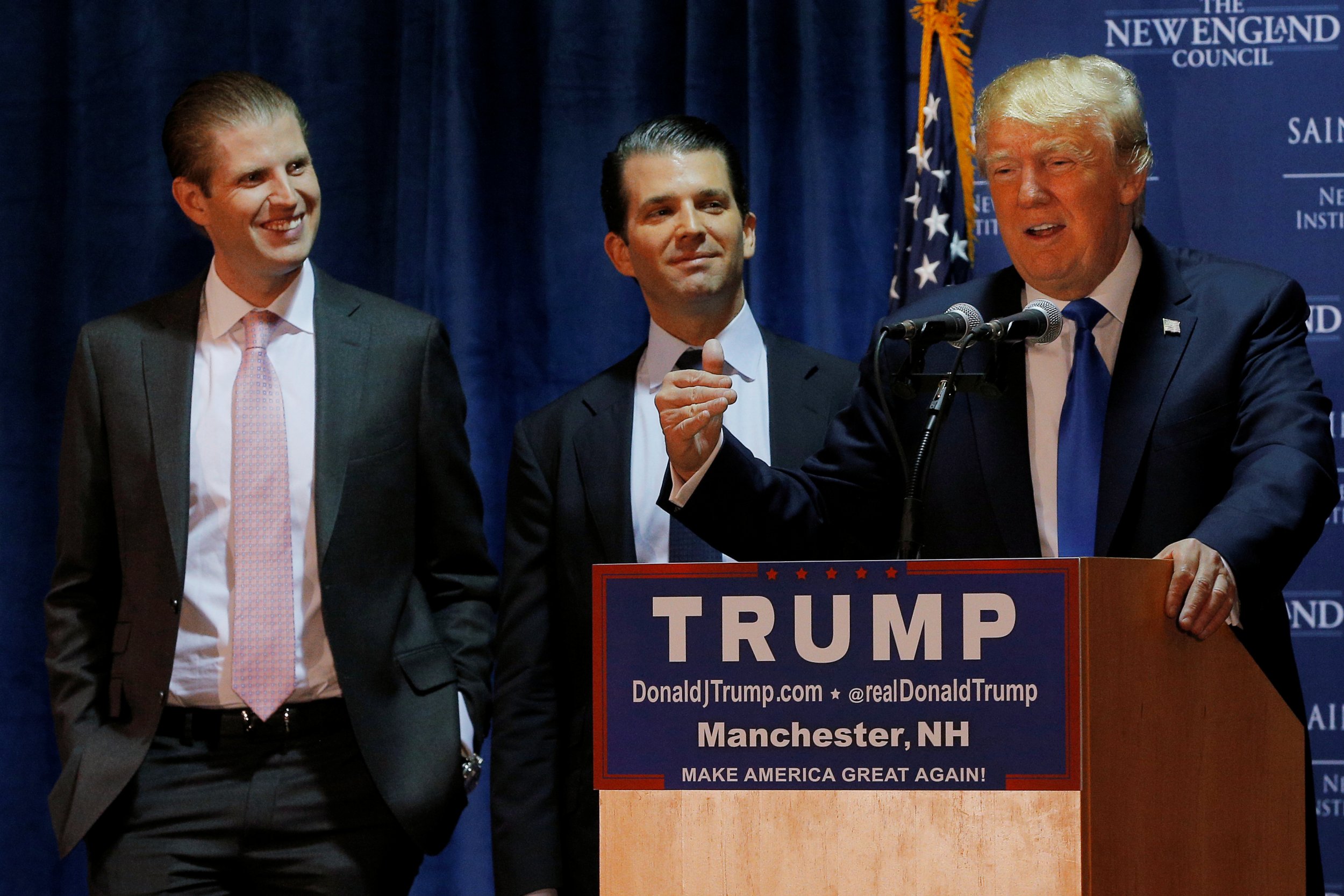 Donald Trump was reportedly "briefed and warned" by the FBI weeks after he became the Republican nominee for president that Russia and other foreign adversaries would likely watch and attempt to infiltrate his campaign.
The briefings led by FBI counterintelligence specialists also were given to Trump's opponent Hillary Clinton and were specifically scheduled to take place around the time that the candidates started receiving classified information, NBC News reported on Monday, based on multiple unnamed government officials.
Trump was first briefed in mid-August, about a month after he earned the GOP's nomination, about possible espionage threats from Russia, two law enforcement officials said. The FBI urged candidates to alert the agency if their campaigns experienced any suspicious activities.
The White House's stance is that Trump was not aware of contacts between his campaign and Russia, according to a source close to the administration.
"That the Republican and Democrat nominee for president received a standardized briefing on counterintelligence is hardly a news story," White House spokesman Raj Shah told NBC News.
The new report comes amid special counsel Robert Mueller's probe into possible collusion between Trump's campaign and Russians leading up to the 2016 election.
Trump's briefing occurred after the bureau had already begun looking into communications between Trump campaign members and the Kremlin. Former FBI Director James Comey said the agency began investigating a pattern of contacts in July 2016.
At least seven Trump campaign members had communicated with Russians or people with Russian ties, public reports show, and no evidence has surfaced that Trump officials notified the FBI as they were advised to do.
Trump campaign members had contact with Russians on several occasions before the FBI's briefings.
In May 2016, Trump's oldest son Donald Trump Jr. met with a Russian banker who had ties with Russian President Vladimir Putin and had reached out to the campaign offering a message from Putin. The same month, Trump's campaign aide George Papadopoulos tried to set up a meeting between the candidate and Putin after talking to a professor based in London who claimed to know Russian officials.
In June 2016, Trump Jr., Trump's son-in-law Jared Kushner and then-campaign chairman Paul Manafort met with a Russian lawyer who promised "information that would incriminate" Clinton at Trump Tower.
In July 2016, Manafort offered to brief his former business partner, a Russian oligarch with connections to Putin, on the Trump campaign. Manafort left the campaign a couple of days after the FBI's first briefing with Trump on August 19.
After the FBI warning, Trump Jr. used Twitter to message WikiLeaks, which the U.S. intelligence community has accused of serving as a platform for Russia to interfere in the election.
FBI's briefings "provide an opportunity for investigative subjects to be transparent with the bureau and to come back if such contacts are occurring because of admonishments by the bureau," said NBC News analyst Frank Figliuzzi, who is a former head of FBI counterintelligence.