FBI Gives Senate Hillary Memos Over Comey's Handling Of Clinton Email Investigation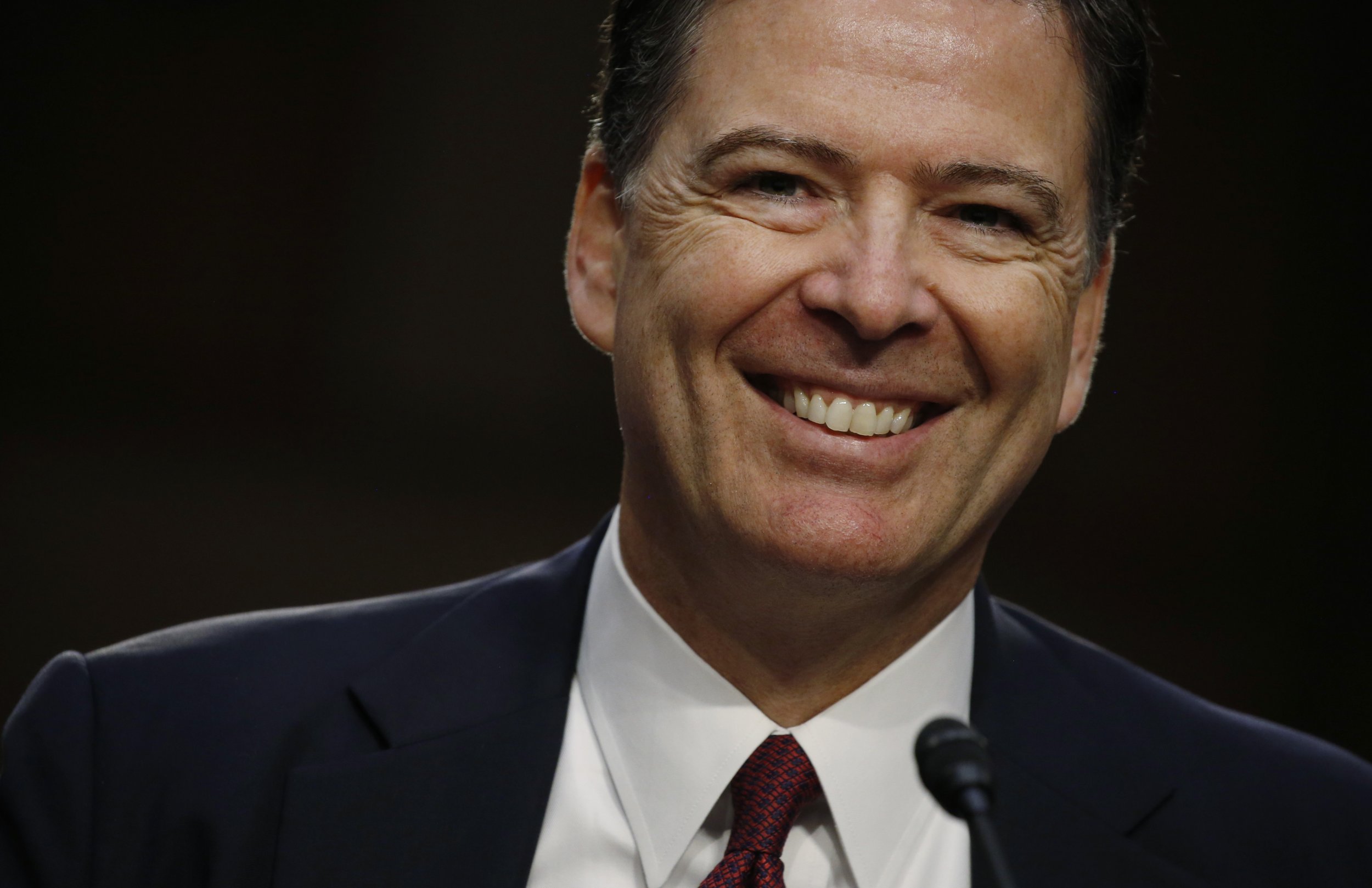 The FBI began handing over hundreds of pages of memos pertaining to its investigation of Hillary Clinton's private email server late Friday to the U.S. Senate Judiciary Committee charged with the investigation into former director James Comey's work on the case, according to The Hill on Saturday.
The report, citing unnamed sources, stated the Justice Department told the committee to expect the memos, the transfer began soon afterward.
The memos laid out the FBI's probe into the Democrat Clinton's use of a private email server while she was secretary of state and reportedly explain "how and when" the bureau opted to not bring charges against her.
Comey, whose firing in May led to the appointment of a special counsel probing of President Donald Trump's former campaign, and his work on the Clinton investigation had come under scrutiny recently. In August, the Senate Judiciary Committee penned a letter to new FBI director Christopher Wray that asserted Comey had decided to exonerate Clinton well before the investigation had concluded.
The letter, written by Republican committee chairman and Sen. Chuck Grassley, as well Sen. Lindsay Graham (R-South Carolina) claimed information gleaned from Special Counsel Robert Mueller's investigation showed Comey concluded he would issue a statement about Clinton's probe in "April or early May 2016."
Comey's involvement and announcements about the investigation were believed to play a significant role during the 2016 presidential election, which Clinton lost to the Republican Trump. The ex-head of the bureau first publicly announced an end to the probe in July 2016, stating no charges would be brought against Clinton.
Then on October 28, 2016, Comey wrote in letter to congressional leaders new emails "pertinent" to the case was discovered and the FBI was examining them. The revelation, less than two weeks before election day last year, was blamed by Clinton to have caused her loss to Trump.
The memo transfer may be one of the first clear signs that the Senate Judiciary Committee was not focused on Russia's interference in the 2016 election in Trump's favor, but rather "oversight" of the Justice Department and its main arm, the FBI, The Daily Beast reported last month.
Saturday's report did not indicate the memos were part of Comey's now infamous ones pertaining to Trump. Comey claimed during Senate testimony earlier this year that he kept detailed memos on meetings with the president, and some of the content included Trump asking Comey for "loyalty" as well as Comey telling Attorney General Jeff Sessions not to leave him alone with the president.