FBI Brands KKK as Victims, Conducts 'Domestic Terrorism' Investigation Into Leftist Organization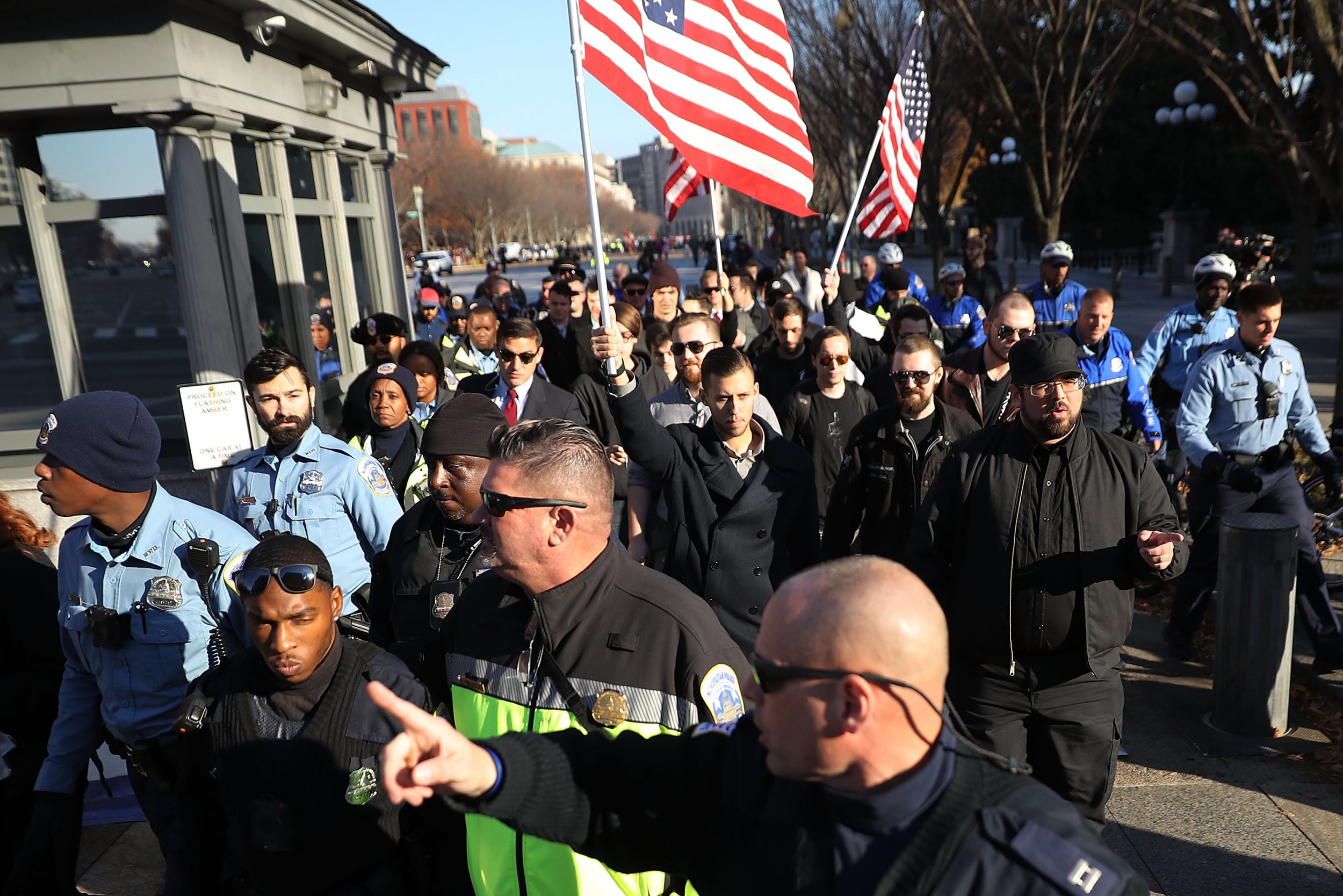 An FBI "domestic terrorism" investigation into a leftist political organization that protested neo-Nazis described the Ku Klux Klan as a group that "consisted of members that some perceived to be supportive of a white supremacist agenda," The Guardian reported on Friday.
After violent clashes between neo-Nazis and counterprotesters at a June 2016 neo-Nazi rally in Sacramento, federal authorities surveilled leftist group By Any Means Necessary (BAMN), whose members were present at the event.
The agency expressed concern about "conspiracy" and that the rights of white supremacists and KKK members could be impacted by BAMN actions, according to the report, obtained by transparency group Property of the People. The report noted BAMN's protests against rape, sexual assault and police brutality as a justification for opening the probe.
BAMN national chair Shanta Driver said that the FBI ended the probe after discovering no evidence of illegal conduct.
Driver blasted the agency for opening the investigation, telling The Guardian, "The FBI's interest in BAMN is part of a long-standing policy.... Starting with their campaign to persecute and slander Dr. Martin Luther King, they have a racist history of targeting peaceful civil rights and anti-racist organizations, while doing nothing to prosecute the racists and fascists who attacked Dr. King and the movement he built."
The FBI did not comment to Newsweek when asked about its description of the KKK.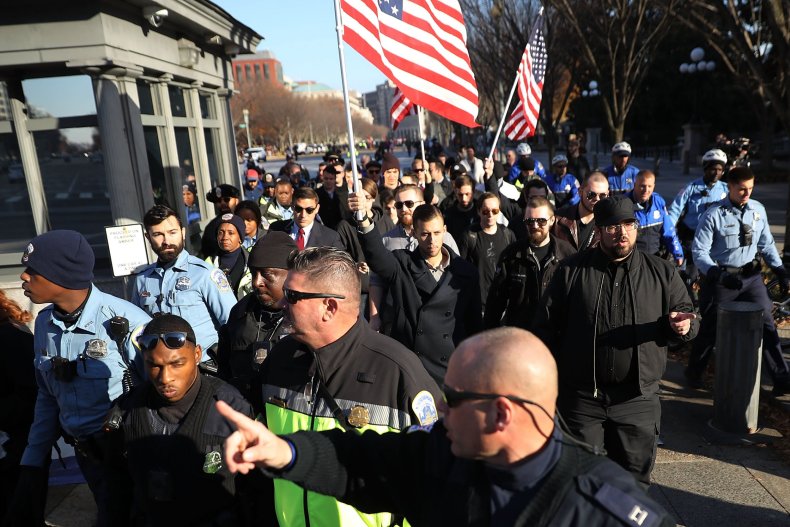 The actions of law enforcement agents at the 2016 rally have previously drawn scrutiny, after reporting from The Guardian's Sam Levin found that police worked with white supremacists to unearth the identities of counter-protesters.
Yvette Felarca, a Berkeley teacher and member of BAMN, was stabbed at the rally. Felcara has now been charged with assault and rioting.
Levin's reporting said that police showed "sympathy with white supremacists and trying to protect a neo-Nazi organizer's identity."
"It is shocking and really angering to see the level of collusion and the amount to which the police covered up for the Nazis," she told The Guardian last year. "The people who were victimized by the Nazis were then victimized by the police and the district attorneys."
Police also wanted to bring six charges against Cedric O'Bannon, an independent journalist at the rally who was stabbed by a pole while filming.
Authorities monitored his Facebook page after the incident, The Guardian reported.
The Anti-Defamation League reported that at least 50 people were killed by domestic extremists in the U.S. in 2018. This figure was a significant rise from the 37 extremist murders from 2017.
These murders were "overwhelmingly linked to right-wing extremists," the report said.
Other reports have noted an increase in white supremacist activity, and the annual FBI hate crimes report noted a sizable uptick in the number of bias incidents in 2017.