FBI Agent Allegedly Took Bribes From Realtor Friend To Provide D.C. Apartment Tenant Information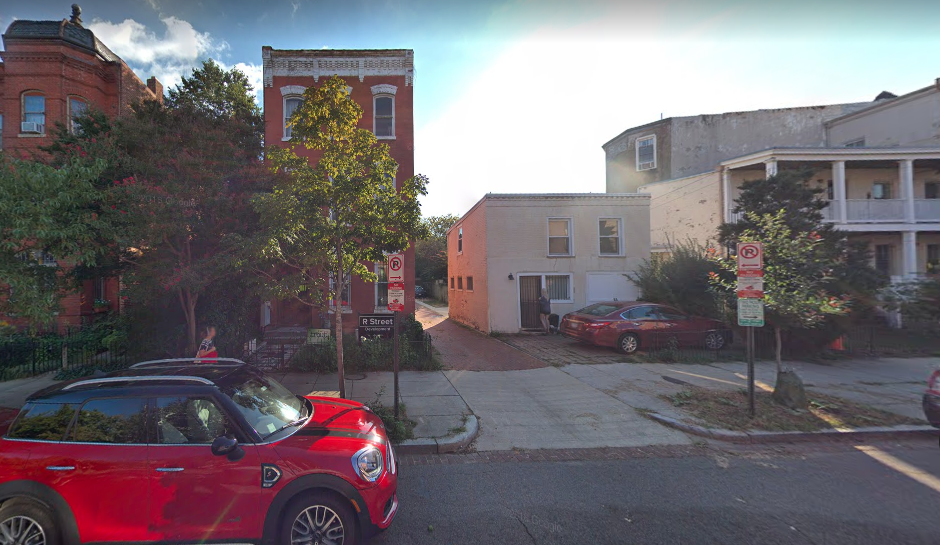 An agent with the Federal Bureau of Investigation allegedly accepted bribes from a realtor in order to land him a trio of favorable property rights deals in Washington, D.C. The realtor and agent were accused of trying to game the D.C. real estate market, and allegedly regaled others with talk of their deeds over a series of emails and text messages.
That's according to an affidavit that was unsealed in a Washington, D.C., federal court on Wednesday.
It details an alleged scheme between North Carolina-based realtor Brian Bailey, who was accused of farming out research requests to FBI Special Agent David Paitsel, who allegedly used restricted software that provides key background searches on people.
Paitsel, 38, was charged with accepting a bribe in his position as a public official. Meanwhile, Bailey, also 38, faces bribery charges for his efforts to corner bids on property purchasing rights at three addresses in the nation's capital.
Newsweek's attempts to reach both men were unsuccessful. Paitsel's wife answered the phone at his North Carolina home, but would only promise to give her husband a message. It wasn't immediately unclear if either of the accused had yet retained an attorney.
Offer of Sale Notices are part of the Tenant Opportunity to Purchase Act or TOPA, a city code rolled out in 1980 to grant renters buying powers of their homes.
Whenever a home is up for sale or demolition, the owner must "give the tenant an opportunity to purchase the housing accommodation" at a fair price. (These rights were amended last year in an attempt to curtail single-family home residents from stopping sales or manipulating the system by pushing for steep paydays.)
"If Bailey was successful in purchasing those tenants' TOPA rights, and profited from that purchase by re-selling those rights to another investor, [he] provided Paitsel with money in the form of checks," the affidavit, compiled by a fellow FBI Special Agent, reads.
The scheme allegedly involved Bailey, described in court papers as "a longtime realtor, developer"; Paitsel, who before being assigned to the FBI's Field Office in Charlotte, North Carolina, worked a post at its Washington, D.C., headquarters; and an unnamed city worker referred to in the papers as "Witness One" whom Bailey allegedly bribed to get leads.
To get around the bureaucratic gridlock involved, Bailey apparently leaned on Paitsel as his inside man. The agent had access to the bureau's comprehensive CLEAR software, a ThompsonReuters product which supplies "personal identifying information" of people.
But, the document states, FBI agents are only allowed to use it "within the scope of their employment."
Paitsel allegedly shirked this duty, with the affidavit claiming he "corruptly received, accepted, and agreed to receive and accept money from Bailey in return for being induced to do acts in violation of his lawful duty" by performing "unauthorized queries" and making "unauthorized dissemination of the information" on his FBI CLEAR account.
For some reason, Bailey didn't seem to consider available legal options.
Some of the biographical information that he allegedly sought through Paitsel and CLEAR likely could have been obtained by making an in-person visit to the property or using a consumer version of the CLEAR database. The realtor could have simply submitted the TOPA info through a Freedom of Information Act request and received redacted tenant information on the three properties' "Offer of Sale" notices, the document confirms.
Instead, federal prosecutors said Bailey cut corners and came up with an unredacted go-around: Paitsel.
In 2017, Bailey allegedly received a batch of unauthorized leads on three D.C. condos containing tenants' Offer of Sale Notices by "Witness One, who was a District of Columbia Department of Housing and Development (DHCD) employee with a decade on the job.
He received one on May 3, (for 3021 15th Street NW), another on May 11 (224 T Street NE) and a third on September 28 (1407 10th Street NW).
The document notes that Bailey allegedly "paid money bribes to Witness One in return for Witness One sending confidential un-redacted Offer of Sale notices to Bailey."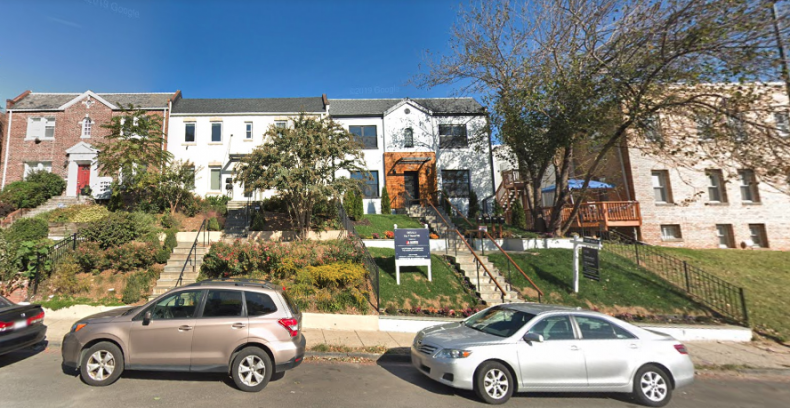 In each case, Bailey sought Paitsel's CLEAR access.
"David I need your help on this one," an alleged email sent by Bailey reads, referring to the T Street property, according to the affidavit. "If I can get just one of the tenants to sign it would be awesome," before listing "the names of four tenants for the property."
Bailey then allegedly attached a file on the condo in the Eckington neighborhood.
For 20 minutes that night, investigators managed to retroactively confirm Paitsel "utilized his FBI-issued CLEAR account to conduct approximately 49 queries," the affidavit states, to get information on the T Street address as well as 3021 15th Street NW, which is based in the Columbia Heights section of town.
Bailey then emailed Paitsel separate requests for each. Paitsel, in turn, responded in kind with details "that appeared to be copied and pasted from CLEAR."
But Bailey apparently found some of the Columbia Heights home details too dated.
"Do you have any other info for [tenant] 3021 NW WDC 2009 [sic] The number was disconnected… email address anything. Would be good."
Late evening the next day, Paitsel came through, according to the court documents. He allegedly performed a three-minute search by conducting "14 queries" containing the Columbia address details and emailed Bailey the tenant's "name, multiple addresses, and a new phone number," according to the papers.
And by this time, Bailey had already secured one of the tenant's "right of first refusal under TOPA to purchase [the property] for $500 cash," the papers say.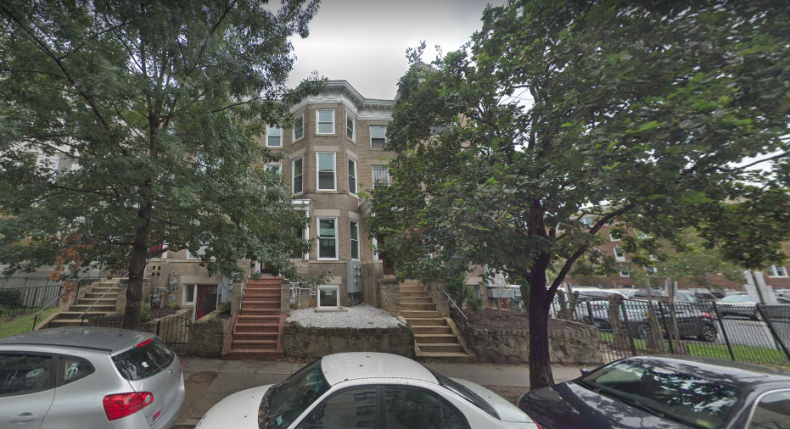 The realtor quickly celebrated their sneak attack, allegedly writing Paitsel in an email on the same day, "Dave…. I got in touch with [the tenant]. If I get paid off of it I'm going to give you 5K."
On May 13, prosecutors said Bailey chatted with the tenant using a new number "Paitsel provided for [tenant]."
By June, the realtor allegedly purchased a "Right of 1st Refusal Agreement" with the tenant in the amount of $10,000, according to the affidavit.
Bailey allegedly took his time paying his debts.
"Hey Bro... I owe you 5k!!! I found [tenant]," Bailey wrote in a June 17 email, the affidavit states. "He assigned his rights over to me. I'm going to flip the contract to another investor who has already escrowed the money to purchase the property."
On September 29, the affidavit notes that Bailey still owed Paitsel for the Columbia Heights condo deal, according to a text message that read: "Bro! I'll give u that 5k. Keep your fingers crossed. You know how those closings go. Hope all is well Bro! Thanks B!"
It was around this same time that prosecutors said Bailey received an especially prime lead by Witness One on a Logan Circle-located condo (1407 10th Street NW). Two weeks later, the tenant Bailey queried sold her "right of refusal purchase" to him for $35,000, according to the affidavit.
By January, Bailey finally cut Paitsel a check for the $5,000 that the affidavit suggests were "for the CLEAR queries that Paitsel performed on this property." For the assist, a $6,500 check from Bailey's account was made out to Paitsel and the affidavit claims, "the back side of the check was endorsed by Paitsel."
​Investigators accuse Paitsel of conducting "approximately 49 queries" using CLEAR and "copied and pasted" the material with the tenant's info in the body text email response.
The men appeared in court Thursday and were expected to return for separate preliminary hearing dates in May, according to a spokesman for the U.S. District Court for the District of Columbia.