FBI Director Christopher Wray apologized Wednesday for the bureau's botched handling of the sexual abuse investigation againt former USA Gymnastics doctor Larry Nassar.
Appearing before the Senate Judiciary Committee Wednesday, Wray said the actions of the agents who made errors on the case were inexcusable. The director also confirmed that one agent involved in the probe was fired.
When asked how the reported missteps occurred, Wray told lawmakers: "I don't have a good explanation for you."
"It is utterly jarring to me," he continued. "It is utterly jarring to me. It is totally inconsistent with what we train our people on and totally inconsistent from what I see from the hundreds of agents that work these cases every day."
USA Gymnastics stars Simone Biles, Aly Raisman, McKayla Maroney and Maggie Nichols also testified before the committee Wednesday. The four athletes, all of whom have previously spoken publicly about their abuse at the hands of Nassar, accused the FBI of turning a blind eye to their allegations.
"They allowed a child molester to go free for more than a year," Maroney said.
Nassar pleaded guilty in 2018 to seven counts of criminal sexual misconduct and is currently serving a 40- to 175-year prison sentence. More than 150 women came forward in court saying he sexually abused them.
Earlier this year, the Justice Department inspector general released a report finding that agents at the Indianapolis FBI field office failed to respond to allegations made against Nassar for months, leading to at least 70 athletes being sexually abused.
The field office first learned of the accusations in July 2015, the report said, but didn't open an investigation until October 2016. The watchdog also stated the bureau failed to properly document an interview with one of Nassar's accusers and failed to timely reach out to other victims.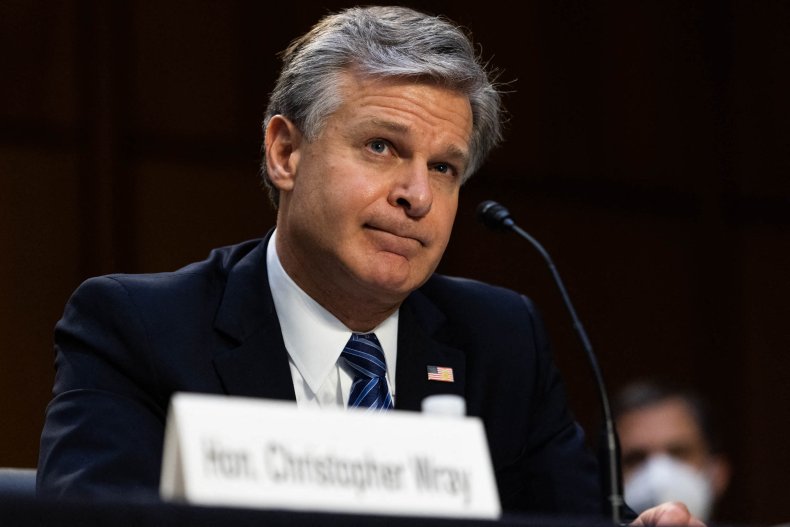 Maroney said in her statement Wednesday that the FBI buried her 2015 report of abuse, only to later make false claims about what she told them. She recalled providing "extreme detail" about Nassar's abuse during a three-hour phone interview with the FBI.
"I began crying at the memory over the phone, and there was just dead silence," she said. "I was so shocked at the agent's silence and disregard for my trauma. After that minute of silence he asked, 'Is that all?'"
Raisman called for an investigation into the FBI, USA Gymnastics and the U.S. Olympic and Paralympic Committee. Biles also said that those responsible should be federally prosecuted to the fullest extent.
Wray apologized to the victims, stating: "I'm sorry that so many different people let you down over and over again."
Wray also said in his testimony Wednesday that the FBI and its partners have made 16,000 arrests of "people like Mr. Nassar" since he's taken over the bureau.
"It gives you a sense of just the sheer scale of this kind of abuse in this country," the director said.