Russia Will Work Harder to Pick the Next U.S. President, FBI Director Predicts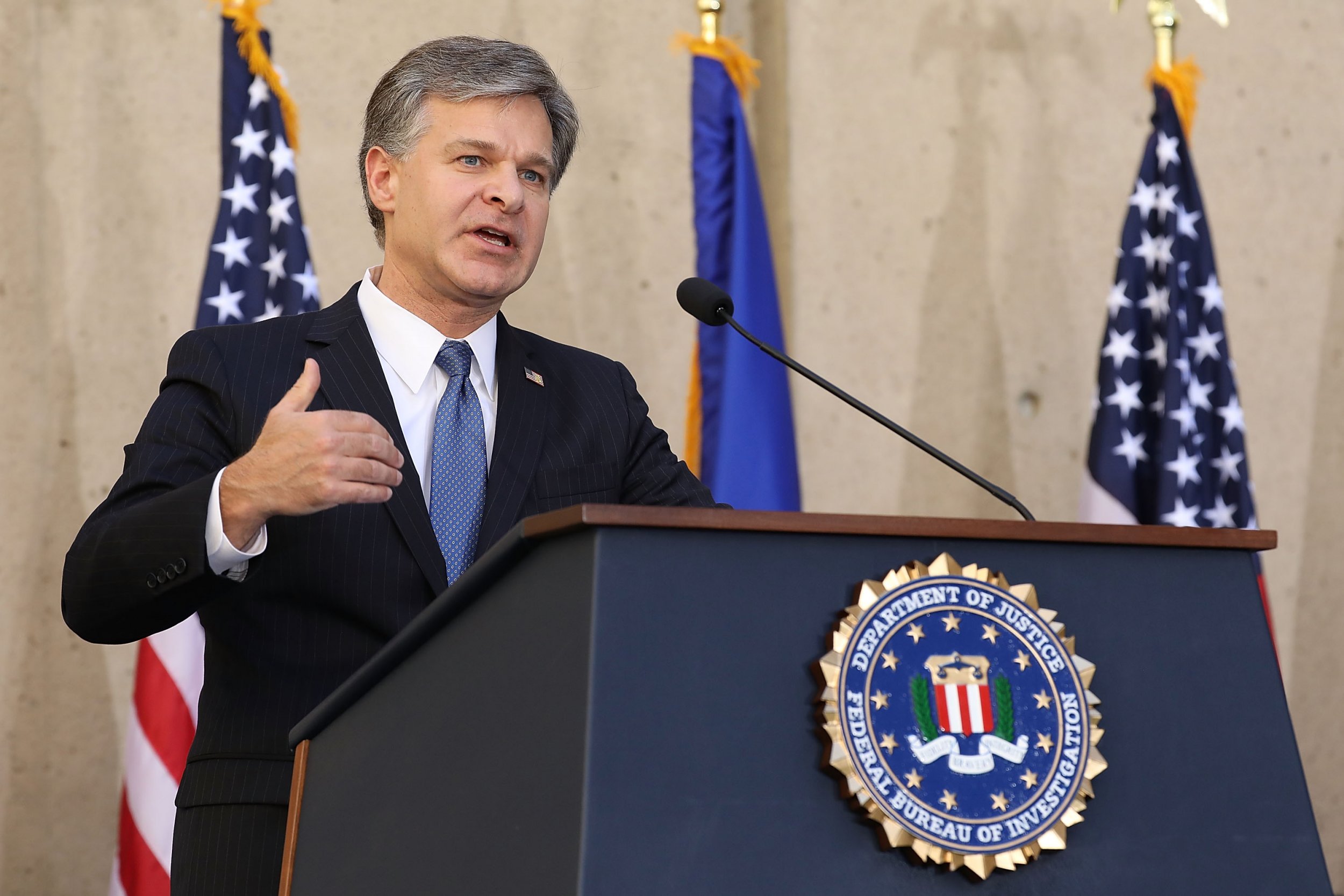 The newly installed FBI director said Monday night he does not expect Russia to back down from attempts to interfere with United States elections.
In what appears to be his third public appearance as FBI director, and as the FBI's Las Vegas field office was responding to a mass shooting that left at least 59 dead and 527 injured, Christopher Wray addressed a crowd of about 150 people at the National September 11 Memorial and Museum in New York City. He discussed the shooting, as well as Russian interference in the 2016 presidential election.
Related: Trump will skip FBI ceremony amid bureau's Russia probe
On the topic of Russia, Wray said he expects the U.S. to be better prepared to deal with threats in the 2018 and 2020 elections. But he added that he anticipates Russia will also be better prepared to carry out its efforts to interfere. "We know a lot more now than we did about all the different threats, whether it's to our election systems or anything else," the director said when asked about Russia. "I would expect that we would do better, but I also expect that our adversaries don't just coast, right? They up their game, too."
Wray said the bureau's ongoing investigation into Russia's election interference involves "interacting" with private companies that provide services to state election systems, and speaking with foreign partners. Department of Justice special counsel Robert Mueller is overseeing that FBI investigation, which also involves looking into possible coordination with President Donald Trump's campaign.
In his remarks, Wray also addressed the mass shooting in Las Vegas that happened on Sunday. "We don't know yet what this man's motive was and why he chose to do what he did," he said. "We do know that these horrific events are happening all too often." Later, he added, "As last night's event reminds us, we still face people who operate without constraint, without reason and without humanity. And I find that I wake up every morning thinking about those people."
Wray became director in August, prior to his formal installation ceremony last week. Neither Trump nor former FBI Directors James Comey and Mueller, now the Justice Department special counsel, attended the ceremony.