FBI Director Comey: ISIS Now Bigger Threat Than Al-Qaeda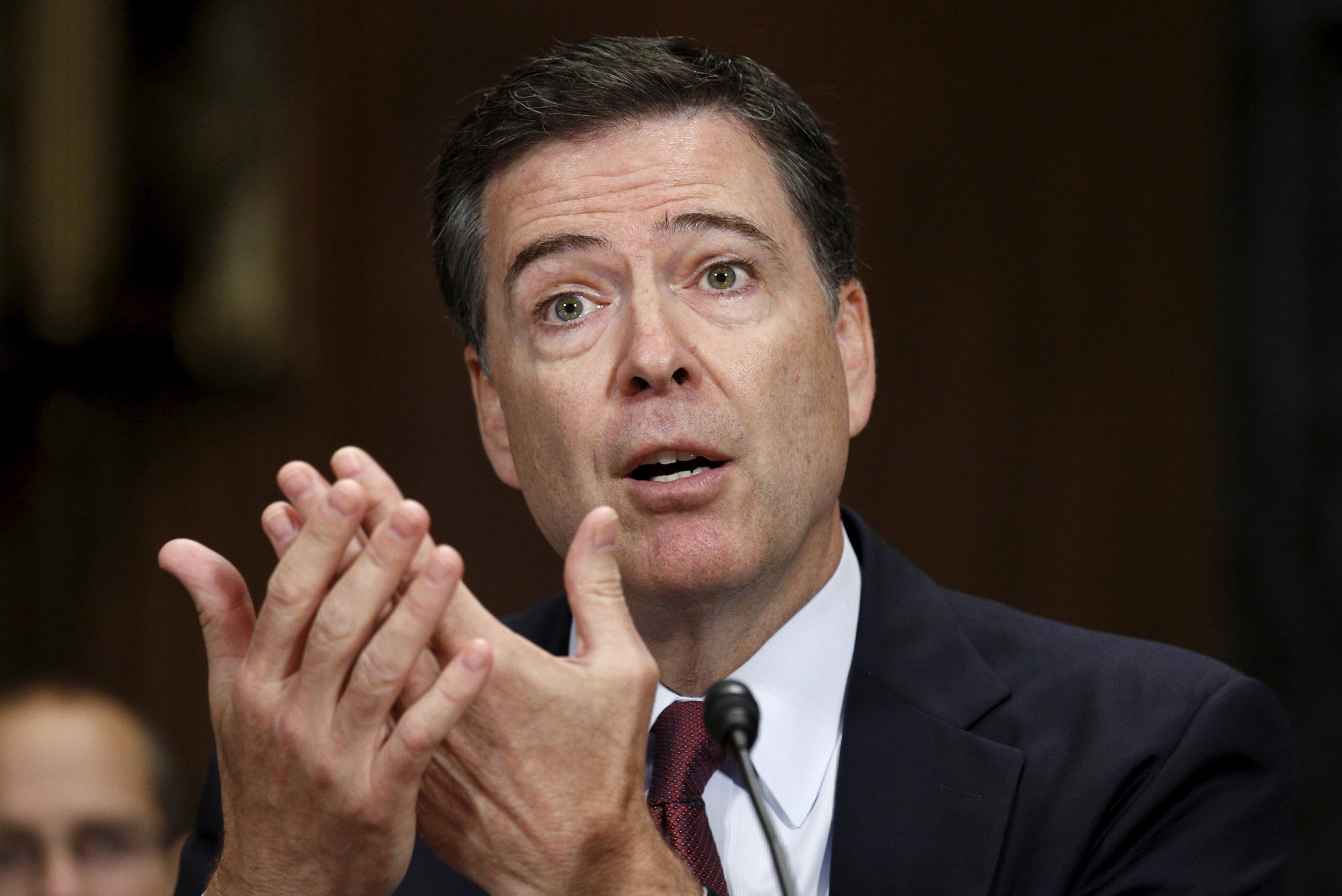 The Islamic State, also known as ISIS or ISIL, poses a bigger threat to American domestic security than Al-Qaeda, FBI Director James Comey told an audience at the Aspen Security Forum on Wednesday evening. He attributed the group's ascent to its sophisticated social media campaign, through which militants and their supporters use "a message of poison" to convince "troubled souls" in the U.S. to either join the fight in Syria and Iraq or launch attacks at home.
"What worries me most is that ISIL's investment in social media—which has been blossoming in the last six to eight weeks in particular—will cause a significant increase in the number of incidents that we will see," he said. "That's what I worry about all day long."
Comey's statement was splashed across television screens Thursday morning. News outlets repeated the claim in social media posts, accompanied by the word "breaking." But how new is this information?
Since the war on terror began in the wake of the 9/11 attacks, the United States and its allies have been fighting a sustained campaign against Al-Qaeda. A State Department report released in June assessing the state of global terrorism in 2014 suggested the targeting paid off. "The prominence of the threat once posed by core Al-Qaeda (AQ) diminished in 2014," the report reads, "largely as a result of continued leadership losses suffered by the AQ core in Pakistan and Afghanistan." Leadership losses led to fragmentation and weakened the group's ability to govern, allowing ISIS to fill the void and become the bigger threat.
But some experts believe Al-Qaeda shouldn't be underestimated in light of Comey's statement.
"The Islamic State is a far more vibrant group than Al Qaeda today, exciting the passions of a small but significant number of young Muslims around the world," Daniel Byman, senior fellow in the Center for Middle East Policy at Brookings, tells Newsweek by email. "Although the Islamic State is focused primarily on Iraq and Syria and the biggest threat it poses is to U.S. interests in the Middle East, it has inspired attacks in the West and is likely to continue to do so. Al Qaeda remains more focused on the United States, but it is far weaker and on the defensive in general, though it shouldn't be written off."
Dozens of U.S. citizens between the ages of 18 and 62 have traveled to Iraq and Syria to join ISIS, Comey told the audience. Online, he added, ISIS supporters have nearly 21,000 English-language Twitter followers, thousands of whom could be from the U.S. (and some of whom could be bots).
Though he claimed the FBI has "a reasonable handle" on the domestic ISIS threat, he said the bureau is "picking up signs of increasing interest" and could become a bigger problem down the road. One of the major hurdles to keeping America safe, he argued, is the FBI's inability to penetrate the group's online communications.
"If you want to talk to a terrorist, they're right there on Twitter direct messaging for you to communicate with," Comey said, referring to ISIS. "Then they'll move them to an encrypted mobile-messaging app so they go dark to us.... We don't have the ability to break the strong encryption."
Al-Qaeda's online strategy is archaic by comparison, he said, as it relies on Internet searches and email.
Comey once again called on the tech industry to be more creative in finding a solution that both gives law enforcement access into encrypted communications and maintains Americans' privacy. Technologists, however, overwhelmingly agree that building entry points into encryption, or "backdoors," fundamentally weaken security.
"We have to, as a country, figure out how to solve this," Comey said.