FBI Director James Comey Says No Credible Threat of Paris-Type Attack in U.S.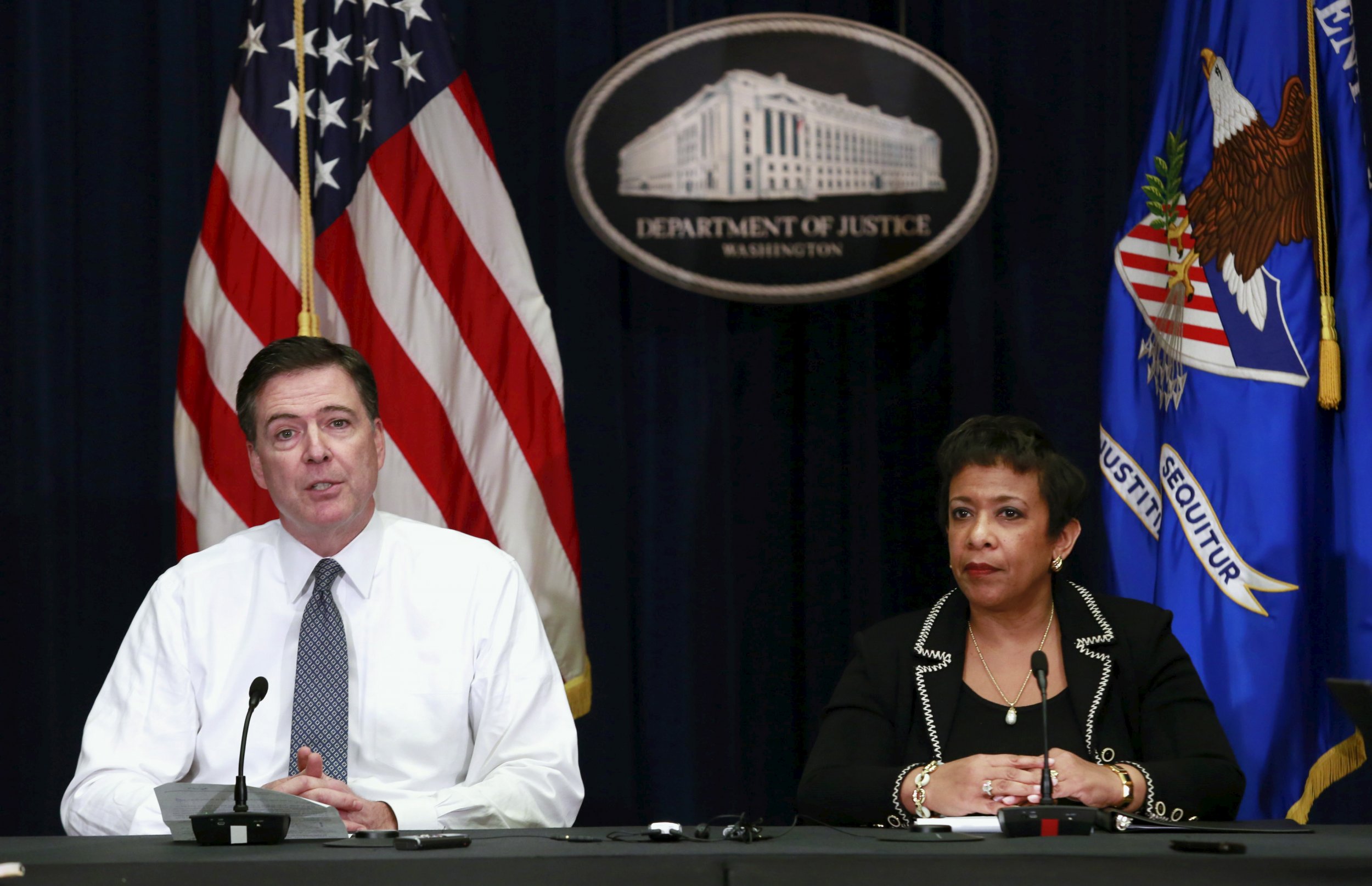 WASHINGTON (Reuters) - FBI Director James Comey said on Thursday there was no credible threat of an attack on U.S. soil similar to the ones last week in Paris and that his agency had taken terrorism investigations "up a notch."
Comey and Attorney General Loretta Lynch discussed U.S. counterterrorism efforts with reporters as security concerns mounted following the killing of 129 people in Paris last Friday in attacks claimed by the Islamic State militant group.
They said U.S. authorities were working closely with their counterparts in France and investigating every threat made in the United States.
"We are not aware of any credible threat here of a Paris-type attack and we have seen no connection at all between the Paris attackers and the United States," Comey said.
"The threat here focuses primarily on troubled souls in America who are being inspired or enabled online to do something violent for ISIL," he said, using an acronym commonly used for Islamic State. "We have stopped a lot of those people this year."
Comey said the FBI had taken terrorism investigations "up a notch" since the Paris attacks. He said the agency was following dozens of people deemed high risks for carrying out "copycat" attacks.
Commenting on U.S. intelligence capabilities, he said: "We are not perfect, but we are good."
Comey urged Americans to turn any fears into a "healthy awareness" of their surroundings and to report anything unusual they notice to law enforcement.
"Do not let fear become disabling. That is what the terrorists want. They want you to imagine them in the shadows, they want you to imagine them as something greater than they are," he said.
Lynch called the bill passed on Thursday in the House of Representatives that requires Cabinet-level vetting of each refugee from Syria impractical and impossible.