FBI Director Christopher Wray appeared in front of the Senate Homeland Security Committee on Tuesday, where he was questioned by Senator Kamala Harris (D-Calif.), reports The Hill.
One of the first questions the FBI Director was asked was whether he knew if Rudy Giuliani—President Trump's personal attorney—"holds any security clearance of any kind."
"I don't know the answer to that," Wray said.
Since being mentioned in Trump's July 25 phone call with Ukrainian President Volodymyr Zelenskiy, Giuliani has been at the center of the House Democrats' impeachment proceedings.
During the phone call, Trump appeared to instruct Zelenskiy to contact Attorney General William Barr and Giuliani for instructions regarding the investigation into former Vice President Joe Biden and his son, Hunter Biden.
This phone call was the subject of a whistleblower report that became the impetus for the ongoing impeachment inquiry.
Testimony has also revealed that Giuliani attempted to coerce Zelenskiy into publicly announcing an investigation into Hunter Biden in exchange for almost $400 million in congressionally approved aid to Ukraine that was being withheld.
Giuliani is not an official employee of the federal government, which is why Harris and other congressional Democrats are interested in his current and previous levels of security clearance.
Harris shifted her focus from Giuliani to Wray, getting to the point of her main question, asking first whether his "first oath" was to the Constitution or the president.
"My loyalty is the Constitution and to the people of this country," Wray replied.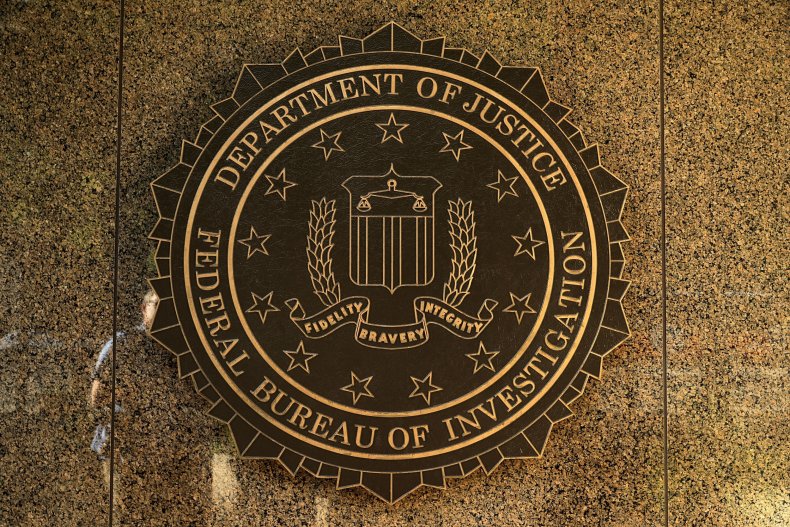 She went on to ask, multiple times, if it is "ethically appropriate" for the FBI to "launch, limit or stop a criminal investigation at the request of the president or at the request of anyone at the White House?"
Wray never gave Harris a detailed answer, deflecting each time she asked the question.
"I'm not going to wade into specific people's conversation ... but what I will say is that the FBI's obligation and my obligation and the obligation I expect of all 37,000 men and women of the FBI is that we're going to conduct properly predicated investigations, continue properly predicated investigations and complete properly predicated investigations," he said.
Wray said that FBI investigations should be supported "only by facts." He also said he couldn't recall a time when Trump or anyone else in the White House had asked him to launch, limit or stop a criminal investigation.
"Why is witness intimidation a threat to the pursuit of justice?" Harris later asked.
"Because investigations and prosecutions should be about the truth and pursuit of the truth, and if witnesses who have firsthand information can't and don't come forward, then that pursuit of the truth is frustrated and impeded," Wray said.
At the end of her questioning, Harris thanked the director for his service.