FBI Director Tells Agents to 'Keep Calm and Tackle Hard' After Trump Attack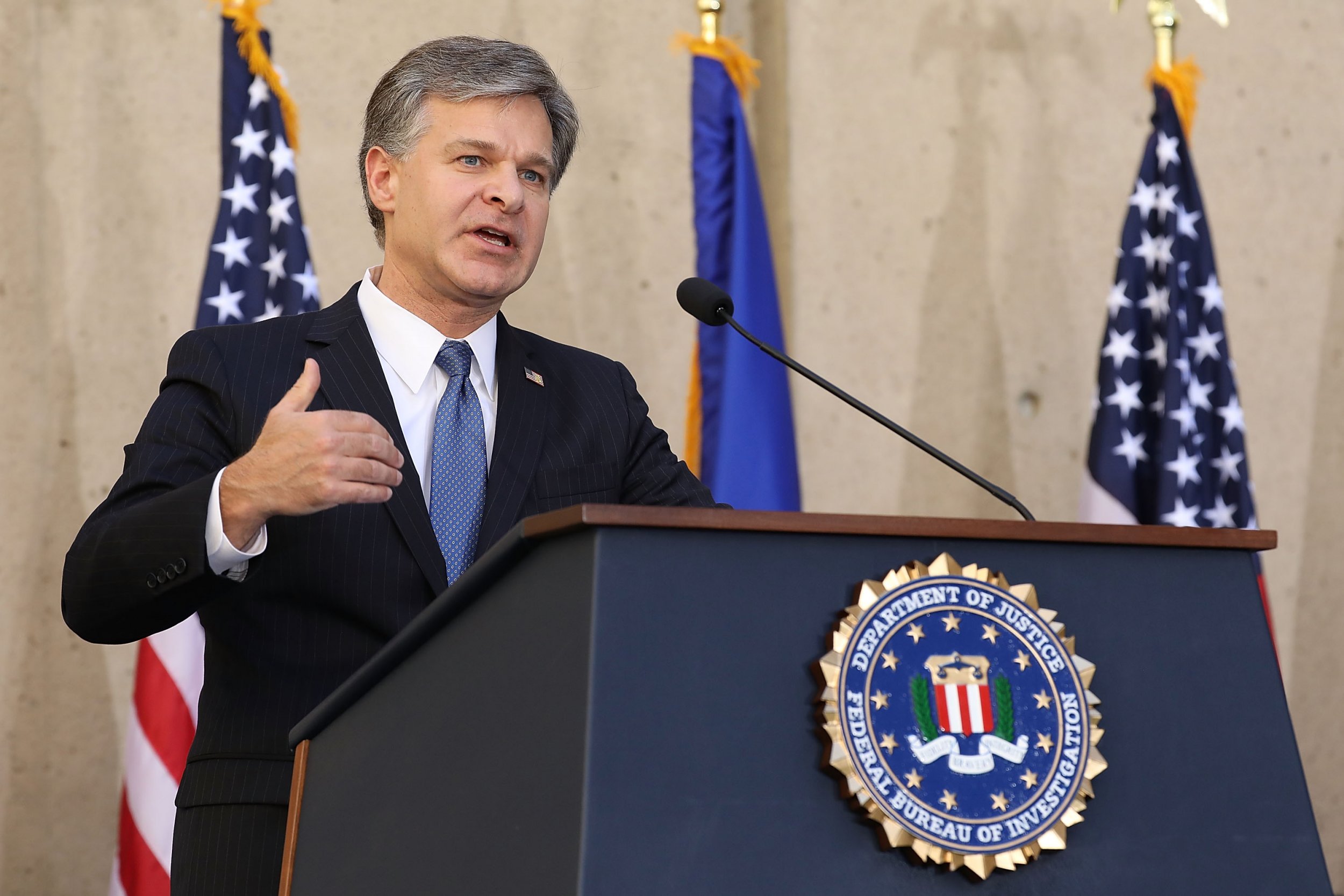 FBI Director Christopher Wray said in an internal memo to FBI employees Monday that they should "welcome" people asking "tough questions" about how they use their power—after President Donald Trump claimed in a tweet over the weekend that the agency was in "tatters."
In the email, which was obtained by The New York Times and multiple news organisations, Wray told staff that he would be testifying before Congress later this week and that as he prepares " I am continually reminded of the breadth and significance of our work."
Wray said he was, "inspired by example after example of professionalism and dedication to justice demonstrated around the Bureau. It is truly an honor to represent you."
In an extraordinary attack Sunday, Trump tweeted that the FBI had a reputation "in tatters -- worst in history."
The president lashed out after his former national security adviser Michael Flynn pleaded guilty Friday to lying to the FBI about his contact with the Russian ambassador Sergey Kislyak. Trump came under renewed scrutiny over the weekend over his contact with former FBI Director James Comey in the early weeks of his presidency, amid claims he may have obstructed justice by allegedly asking Comey not to press the investigation into Flynn.
In his tweet Sunday Trump referenced reports that FBI agent Peter Strzok had been removed by Special Counsel Robert Mueller from his probe into Russian interference in the 2016 presidential election for exchanging private anti-Trump text messages.
Though he did not reference Trump's tweet directly in his message to FBI staff, Wray wrote: "We find ourselves under the microscope each and every day -- and rightfully so. We do hard work for a living. We are entrusted with protecting the American people and upholding the Constitution and laws of the United States. Because of the importance of our mission, we are also entrusted with great power, and we should expect -- and welcome -- people asking tough questions about how we use that power. That goes with this job and always has."
Wray then signed off with what he called one of his "favorite work ethic maxims" -- "Keep calm and tackle hard."