Jeff Sessions Almost Caused the New FBI Director to Resign: Report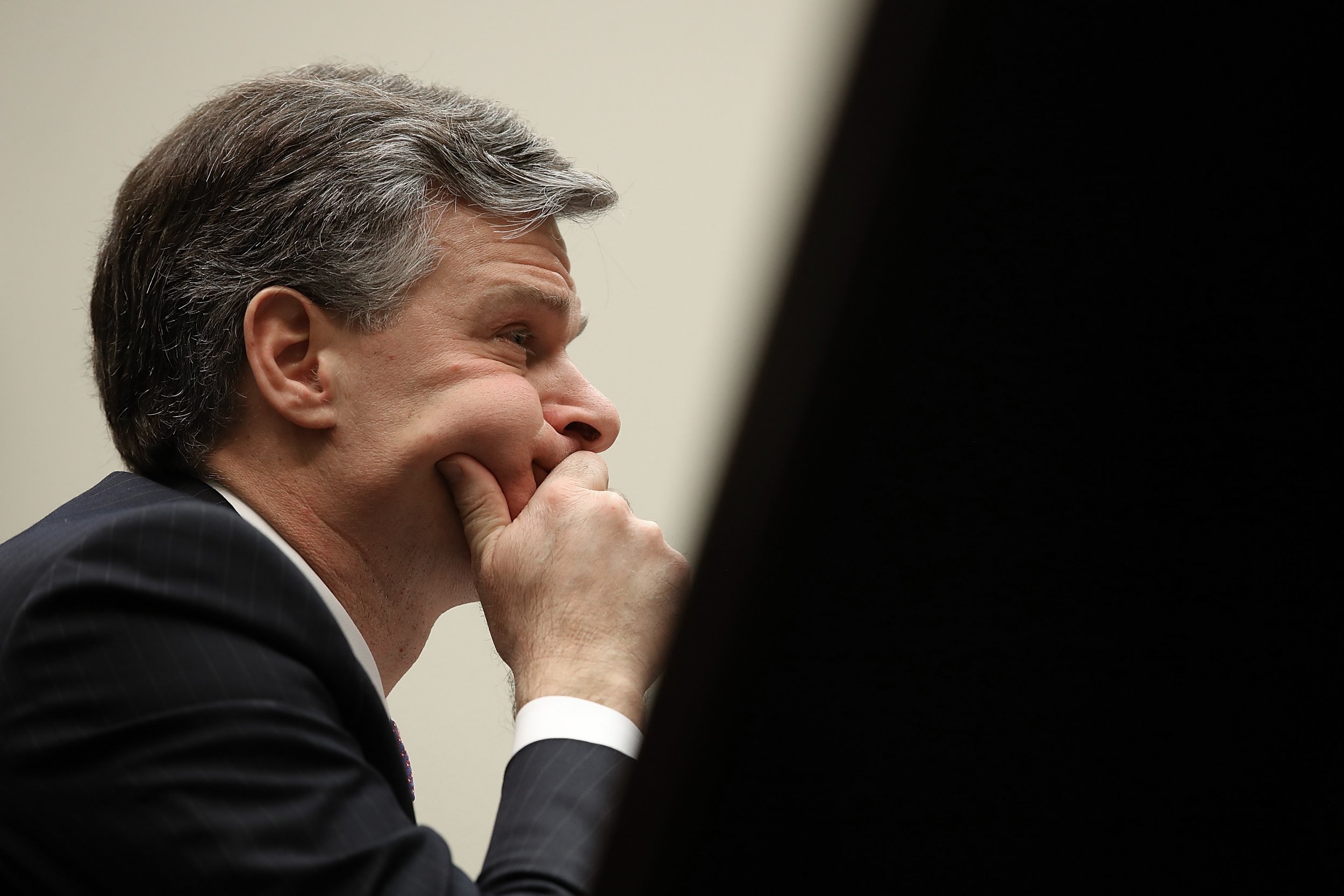 Updated | FBI Director Christopher Wray reportedly was prepared to resign over calls that he fire his deputy, Andrew McCabe, according to Axios Monday night.
The report came after the website said in another article that Attorney General Jeff Sessions had pressured Wray to make a "fresh start" by purging senior staff members at the bureau. Those included McCabe, who Trump and other Republicans have accused of bias.
Rather than fire McCabe, Wray threatened to resign, the report said. Sessions then spoke with White House counsel Don McGahn about Wray's reaction, and McGahn told him it wasn't worth the fallout from losing Wray in order to get rid of McCabe.
Related: Sessions Pushed FBI Director to Clear Out Top Bureau Staff
Trump, his allies in Congress and the media have intensified their attacks on the credibility of the Department of Justice and FBI in recent months. Multiple congressional committees across the House and Senate are reviewing how the FBI handled its investigation into Hillary Clinton's use of a personal email server while she was secretary of state. Trump and other Republicans have called for a special counsel to look into how the FBI operated under then-Director James Comey, and the Justice Department Office of the Inspector General is also conducting a review.
Prior to Wray's swearing-in, Newsweek reported that the new director intended to keep McCabe as deputy, the role he had during Comey's tenure—a move that FBI analysts said was not unusual. But Trump and his allies have accused the deputy director of having a pro-Clinton bias because his wife received campaign contributions from entities associated with Virginia Governor Terry McAuliffe, a friend of the Clintons, for a state senate campaign. The FBI has said McCabe did nothing improper. He is expected to retire soon.
More recently, House Republicans have claimed this month that a memo that the House Intelligence Committee compiled contains "jaw-dropping" revelations about the FBI and Justice Department, as Representative Matt Gaetz of Florida put it in a press release last week. On Monday, the Republican chairmen of the House Judiciary Committee, the House Committee on Oversight and Government Reform and the House Intelligence Committee said in a statement that newly released text messages between senior FBI employees under review by the inspector general "cause us to further question the credibility and objectivity of certain officials at the FBI."
Tom O'Connor, the president of the FBI Agents Association, a professional organization of more than 14,000 current and former special agents, told Newsweek that such attacks make it harder for agents to do their jobs.
Spokespeople for the FBI and the Justice Department declined to comment.
This is not Wray's first time reportedly offering to resign. In 2004, Comey, who at the time was acting attorney general, and Robert Mueller, then FBI director and now special counsel, were planning to resign over then-President George W. Bush's reauthorizing a domestic surveillance program without Comey's signature. Wray, then an assistant attorney general, is said to have pulled Comey aside and told him, "Look, I don't know what's going on, but before you guys all pull the ripcords, please give me a heads‑up so I can jump with you," according to The Threat Matrix, a 2011 book about the FBI during that era.
Following the Axios report, Comey tweeted Monday night, "Good to read reports of people standing up for what they believe in." He went on to quote Martin Luther King Jr.: "The ultimate measure of a man is not where he stands in moments of comfort and convenience, but where he stands at times of challenge and controversy." At least one legal analyst suggested on Twitter that Comey was referring to the report about Wray.
This article has been updated to include responses from FBI and Justice Department spokespeople, a tweet by James Comey and details about Christopher Wray's apparent offer to resign in 2004.