FBI Chief Says Encryption Is 'Huge Problem'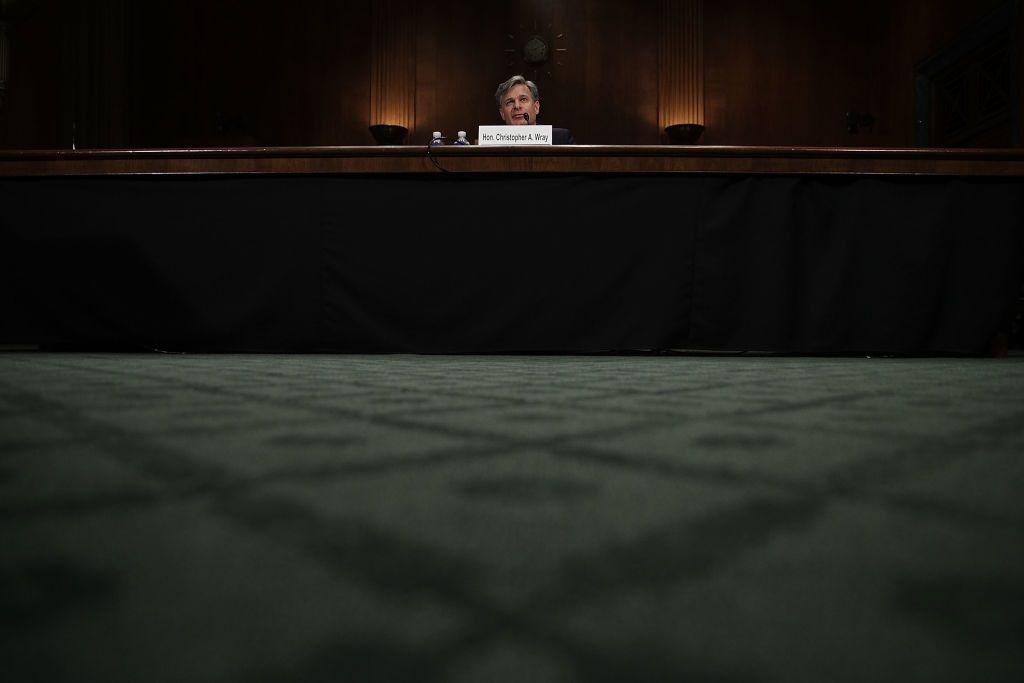 Speaking to police officials in Philadelphia on Sunday, FBI Director Christopher Wray disclosed that encryption was hindering FBI investigations, saying his agency has been unable to gain access to data from nearly 7,000 mobile devices.
"To put it mildly, this is a huge, huge problem," Wray said. "It impacts investigations across the board—narcotics, human trafficking, counterterrorism, counterintelligence, gangs, organized crime, child exploitation."
Encryption on devices renders data unreadable without a key, meaning conversations sent through encrypted messaging apps like WhatsApp are accessible only through the device—which is usually protected by a password or biometric data like a fingerprint.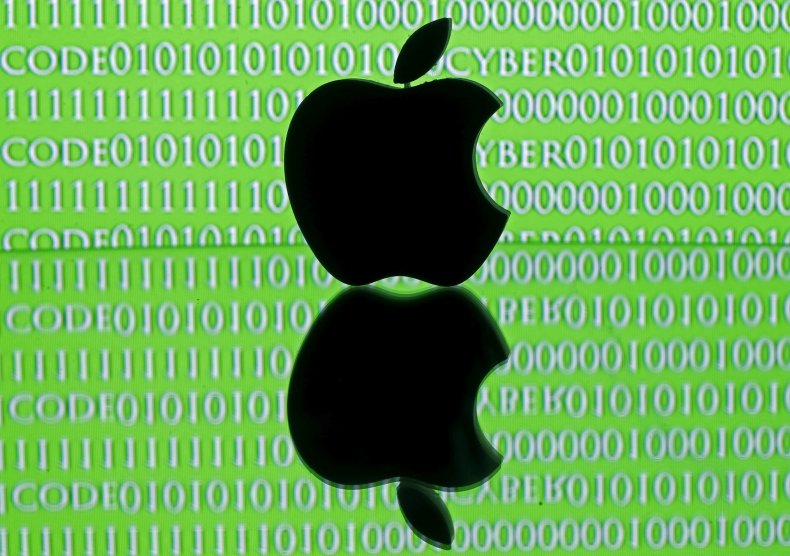 Wray's comments will stoke the debate on encryption that gained widespread attention after the 2015 San Bernardino, California, shooting.
FBI agents were unable to view data on an iPhone used by one of the shooters, which may have been crucial in the investigation.
Apple rejected a court order to unlock the phone, saying that to do so would set a "dangerous precedent." The FBI eventually received assistance from a startup to bypass the encryption of the iPhone 5C.
"We have great respect for the professionals at the FBI, and we believe their intentions are good," Apple CEO Tim Cook said in a statement at the time. "Up to this point we have done everything that is both within our power and within the law to help them. But now the U.S. government has asked us for something we simply do not have, and something we consider too dangerous to create. They have asked us to build a backdoor to the iPhone."
Senior executives at Facebook, Google, Microsoft and Twitter issued a joint statement earlier this year in response to U.K. Home Secretary Amber Rudd calling for assistance in terrorism investigations, saying they would assist in the probes to the best of their ability but would not offer concessions on encryption.
"Our companies are committed to making our platforms a hostile space for those who seek to do harm and we have been working on this issue for several years," the statement read. "We share the government's commitment to ensuring terrorists do not have a voice online."
Online privacy advocates have argued that ending encryption would actually make people "less safe," as it would leave people vulnerable to cybercriminals, hackers and government surveillance.
"It is right that technology companies should help the police and intelligence agencies with investigations into specific crimes or terrorist activity, where possible," Jim Killock, executive director of Open Rights Group, said in a statement to Newsweek earlier this year. "This help should be requested through warrants, and the process should be properly regulated and monitored.
"However, compelling companies to put backdoors into encrypted services would make millions of ordinary people less secure online. We all rely on encryption to protect our ability to communicate, shop and bank safely."