FBI Offers Explanation on Marc Rich Tweet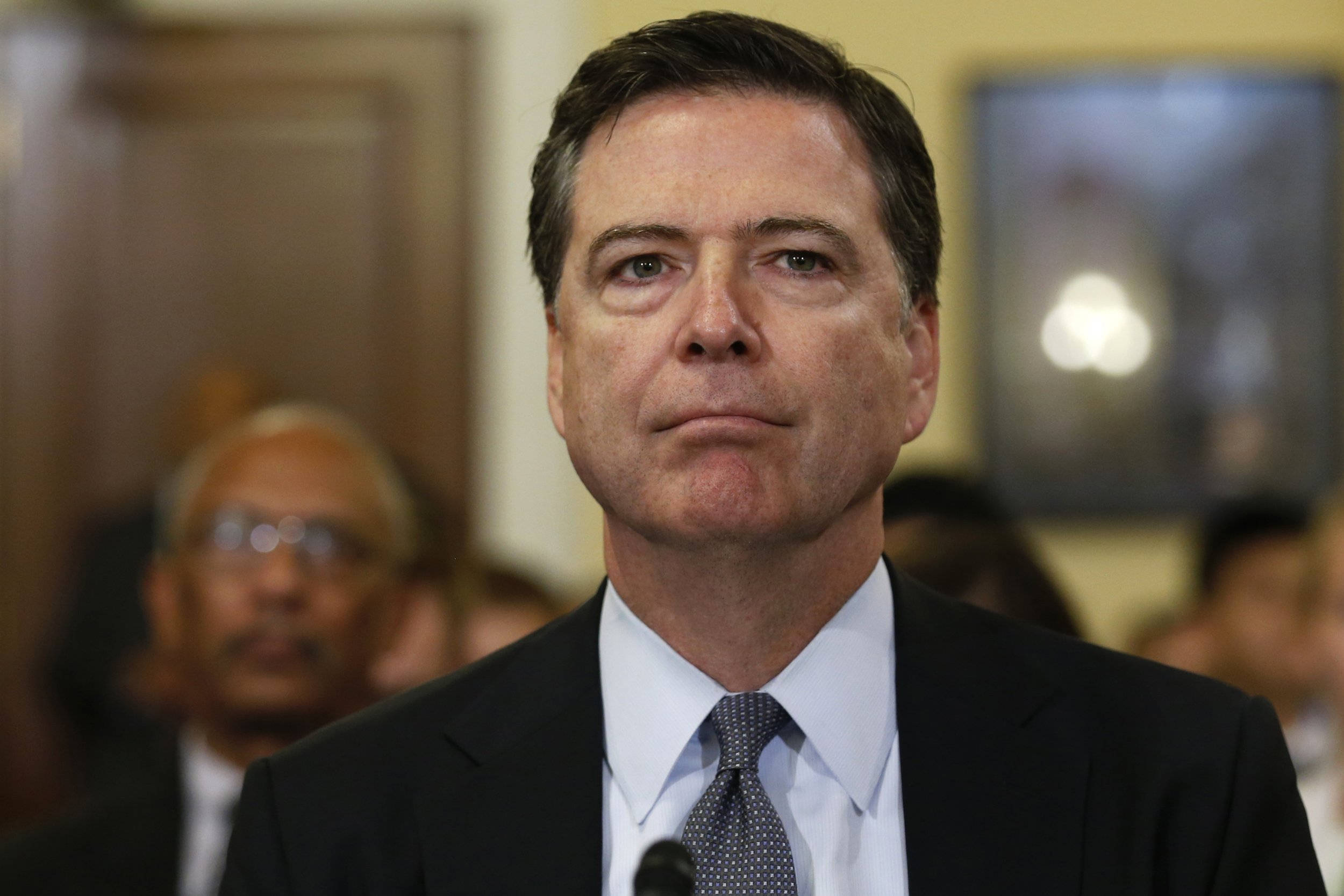 No one but FBI Director James Comey can explain why he decided to blow up the last days of the presidential campaign by tipping the public to the agency's interest in Huma Abedin's emails on Anthony Weiner's computer. But an FBI spokeswoman on Wednesday morning did call Newsweek to explain another election-exploding mystery: Why did the FBI on Tuesday tweet that it had released previously unseen documents from its 2001 investigation into Bill Clinton's pardon of fugitive financier Marc Rich?
Tuesday's tweet from the sleepy little account @FBIRecordsVault, with only 22,600 followers, read:
The new document dump sent reporters scurrying to scan 129 mostly redacted pages, trying to understand whether they contained a key to the whole scandal, perhaps even a Da Vinci code-type master link between Hillary Clinton's lost emails, the pardon of Marc Rich and the Clinton Foundation, one that would send the Democratic presidential nominee—as so many Donald Trump supporters apparently want—to jail.
The mystery was compounded by the fact that @FBIRecordsVault had been nearly dormant for months until Sunday, when it suddenly released a flurry of tweets about newly downloaded documents on topics ranging from Fred Trump (Donald's father) to the Baltimore protests to the FBI's physical fitness programs and a special agent program in Alaska in 1951.
Reporters looking at this tweetstorm of documents from the habitually secretive agency (until Comey, that is) spent Tuesday afternoon trying to decipher the bureau's tea leaves and then gave up in despair.
Apparently, the answer to the mystery of the tweets—like so much else in the long Clinton emails saga—has to do with technology (in this case, flawed technology) and a bit of human negligence.
The FBI spokeswoman told Newsweek that the release of the Rich investigation documents Tuesday was simply a routine response to a Freedom of Information Act request. She declined to name the requester.
As for the unusual tweet activity from @FBIRecordsVault, the spokeswoman blamed a systems repair. She said the timing was completely unrelated to Comey's bombshell letter on October 28.
Also, on October 30 a system "patch" at the FBI coincidentally fixed the Twitter handle's automatic feed, which had not been sending out new document-release announcements since May. That fix caused a backlog of automatic tweets from the account to suddenly go out over the weekend, the spokeswoman said.
She added that it was not until later that many in the FBI were even aware of the sudden burst of automated tweets from the account.