FBI Finds Buckets of "Heads, Arms and Legs" in Raid on Body-Donor Facility, New Testimony Says
In a horrifying Human Centipede-esque discovery, FBI investigators raided a lab where bodies had been hacked up with chain saws and hack saws, with the parts haphazardly strewn about the building, according to new testimony. The facility was meant to be a place where bodies were processed after being donated for science.
The FBI first raided the Biological Resource Center (BRC) in Phoenix during a human body parts trafficking investigation in 2014. The raid took place after allegations the facility was selling certain body parts for profit, according to an ABC report from the time.
When the agents raided the facility in hazmat suits, they discovered that the bodies which had been donated with the expectation that the remains would be handled responsibly had in fact been dismembered and poorly tended to.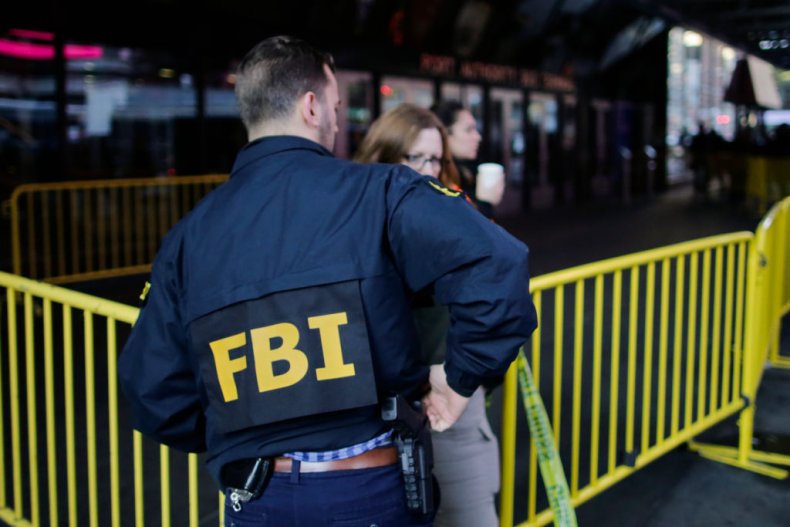 According to the testimony of former FBI Assistant Special Agent Mark Cwynar, they found a "cooler filled with male genitalia," "a bucket of heads, arms and legs," and "infected heads," according to a CNN wire report.
Thirty family members of the people who had donated their bodies to the center have since joined onto a lawsuit against BRC.
In one instance the lawsuit dubs a "morbid joke," the FBI team found a woman's head sewn onto a large male torso "like Frankenstein" hanging on the wall.
Troy Harp, who donated the bodies of his mother and grandmother to the facility in 2012 and 2013 upon their request, said he could never heal from this discovery.
"This is a horror story. It's just unbelievable. This story is unbelievable," Harp told CNN.
Harp said he donated the bodies with the understanding that they would be used for research into things like cancer and leukemia.
In the lawsuit, the FBI and plaintiffs allege that "pools of human blood and bodily fluids were found on the floor of the freezer." The lawsuit also says that some of the bodies did not have any identification tags.
Harp reportedly received ashes on his doorstep after he donated the bodies, but that he no longer can believe that they're actually the remains of his family members.
Following the FBI's raid Stephen Gore, owner of BRC, was sentenced to one year of deferred jail time and four years of probation. He pled guilty to illegal control of an enterprise.
The lawsuit against BRC by family members is still ongoing, raising the potential for more disturbing details to come to light.
The lawsuit includes 11 charges, including the mishandling of dead bodily remains, breach of contract and negligent referral. A lawyer for the families says hospice facilities are also in the wrong for referring people to the BRC.