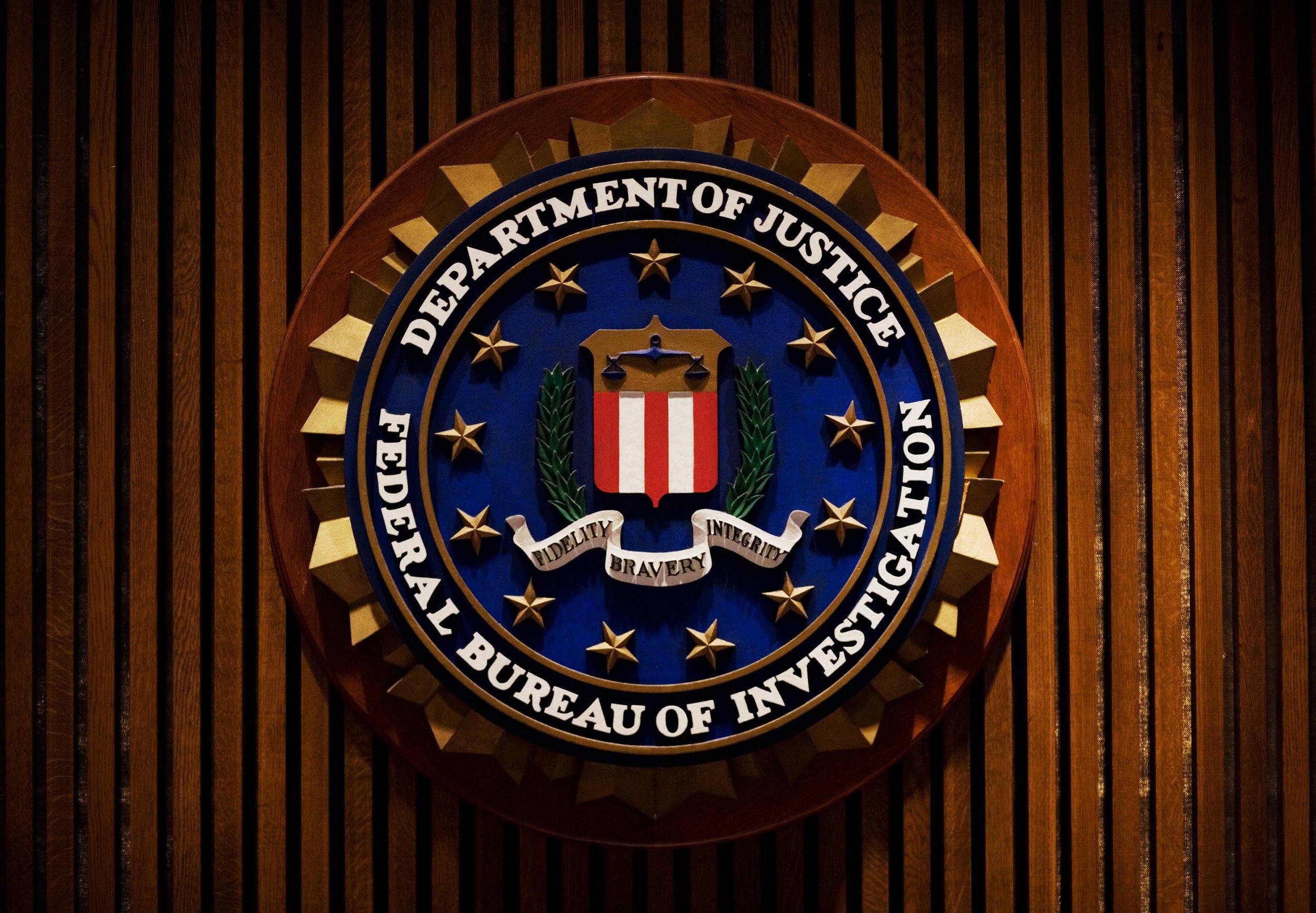 After using computers at the FBI to download naked photos of women and talking for months with a foreign national, an FBI agent stayed employed for years—and wasn't even disciplined.
The case is one in an ongoing probe by Department of Justice that found "systemic" misconduct problems at the FBI where the bureau was not reporting "high-risk security concerns" made against agents, according to a memo released Tuesday.
The Department of Justice's Office of the Inspector General reviewed a sample of 78 FBI employees who failed polygraph exams. They went over the cases, then checked whether the allegations were reported. The review found a number of cases with "serious allegations of misconduct" that were never reported or dealt with properly, the memo said.
The FBI's policy on misconduct that involves "high-risk security concerns" requires the bureau to report it in writing to its inspection division, which then sends allegations on to the Department of Justice's Office of the Inspector General, the memo said.
The FBI claimed they may have passed on the misconduct allegations verbally in meetings, but no written documents were found. The bureau did not reply to requests for comment Tuesday about the probe.
In one case, investigators found an FBI agent who worked in the IT department was viewing and printing photos of "scantily clad" women on a bureau computer, the memo said.
More than a year after the FBI knew of the allegations, the IT specialist, who was not identified, again admitted to using a computer to download and print naked photos. The agent also admitted to making a fake Facebook account and talking with a foreign national for about six months, according to the memo.
The employee was then barred from viewing sensitive information, but the probe questioned why it took a year to investigate the misconduct, especially since within that year, the employee failed three polygraph tests.
"Allegations against employees with access to [sensitive information] are particularly important given the potential risk to U.S. national security," the memo states.
Officials say the agent failed a fourth polygraph test about the allegations but denied that the foreign national was connected to any intelligence service.
More than two years after the allegations surfaced, the agent remained employed and was never disciplined. The employee ended up retiring and was eligible to receive a federal retirement plan, the memo states.
Officials said in the memo they are worried the FBI isn't handling misconduct appropriately and "concerns are heightened because all FBI employees have top secret clearance" that allows them access to classified information.
The Department of Justice asked for the FBI to immediately correct these issues and gave them 30 days to make changes or provide a plan that would outline changes.