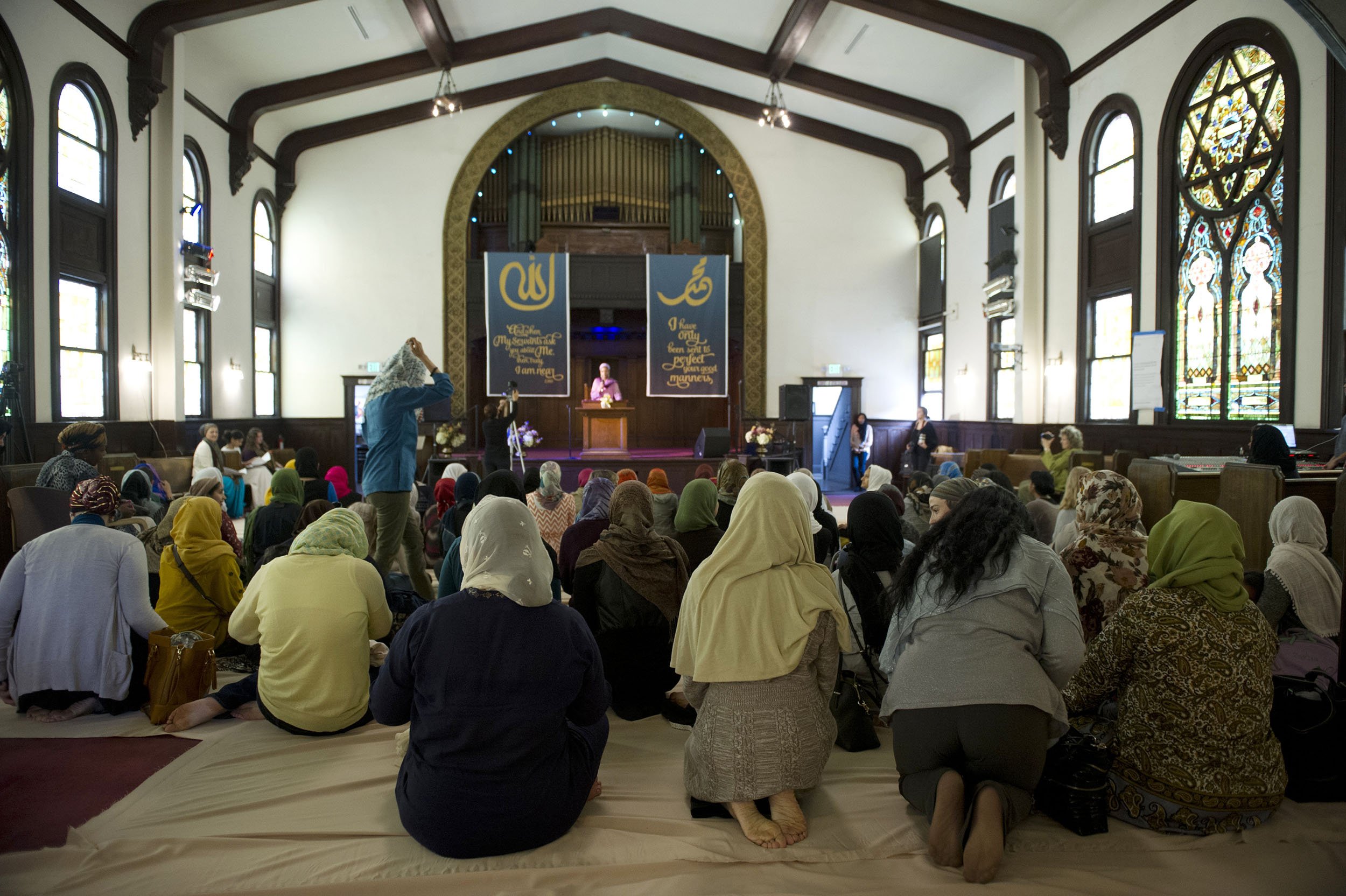 Though the number of hate crimes fell in 2014 from the preceding year, anti-Muslim crimes rose, according to the FBI's annual Hate Crime Statistics Report, which was released on Monday.
The FBI's figures indicate that there were 5,928 hate crimes in 2013 and 5,479 in 2014. Most categories of hate crime, including anti-LGBT, anti-black, anti-Latino and anti-Jewish crimes, have dropped, according to the FBI numbers. But there was an uptick in anti-Muslim hate-crime incidents, from 135 in 2013 to 154 in 2014.
While FBI reports have been contested over the years for undercounting hate crimes, including by the Bureau of Justice Statistics, some experts argue that the reports are still capable of signaling trends.
According to Southern Poverty Law Center President Richard Cohen, the low FBI hate-crime statistics can be attributed to, among other things, a lack of cooperation from law enforcement agencies in reporting incidents, and the fact that a large portion of victims never report such crimes—sometimes with the assumption that nothing will be done.
The SPLC speculates that anti-Muslim acts will continue to rise in 2015. The organization points to beheadings and other attacks carried out by the Islamic State group as likely to fuel anti-Muslim sentiment.
In the wake of the attacks on Paris last week, 25 U.S. governors have come out against accepting Syrian refugees into their states. In Texas this week, vandals destroyed a Koran at a mosque, tearing the book's pages and covering it with feces. Another mosque in Florida received threatening phone calls, and in Ontario, a mosque was deliberately set on fire.
The FBI's 2015 report will contain additional information, according to an FBI press release. In it, the agency will expand on types of religious bias and add anti-Arab offenses.