State Drivers' License Photos Are Routinely Used in Facial Recognition Searches by ICE, FBI Agents to 'Preserve Our Security'
The images on millions of Americans' driving licenses are routinely being used by U.S. state agencies as a way to bolster their facial recognition databases without government approval, it has been reported.
According to The Washington Post, agents with the Federal Bureau of Investigation (FBI) and Immigration and Customs Enforcement (ICE) have been using photos from Department of Motor Vehicles (DMV) registries to boost state surveillance infrastructure.
The revelation comes following public records requests made by Georgetown Law researchers, which provided thousands of internal documents, emails and facial recognition requests from the past five years.
Police frequently access fingerprints and biometric data from criminal suspects, but DMV data contains the photos of most of a state's residents, the majority of whom have never been charged with a crime.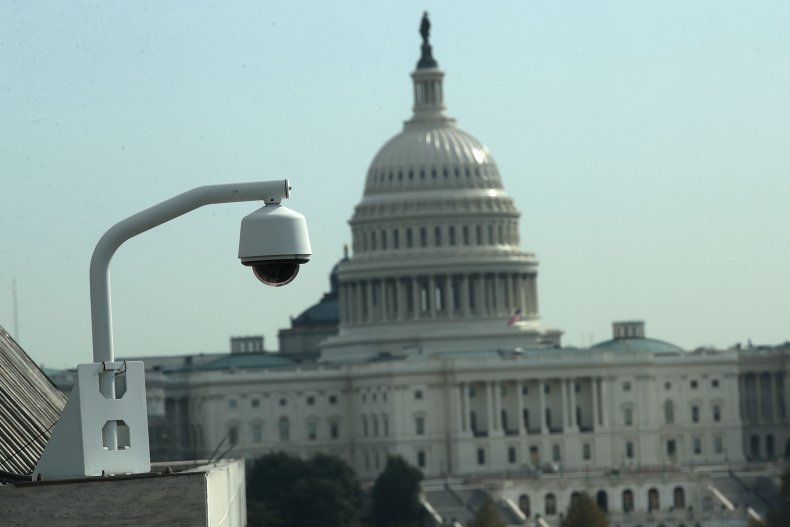 There are 21 states in which data can accessed without a court order or warrant, Techspot reported.
In a statement, chairman of the house oversight committee, Elijah Cummings said he was worried that these searches were being done without the authorization of either Congress or state legislatures.
"Law enforcement's access of state databases is often done in the shadows with no consent," he said.
Meanwhile Ohio Representative Jim Jordan, the House Oversight Committee's ranking Republican, said that no citizen getting their driver's license would have known that their personal details could be used for surveillance purposes.
"No individual signed off on that when they renewed their driver's license, got their driver's licenses. They didn't sign any waiver saying, 'Oh, it's okay to turn my information, my photo, over to the FBI.' No elected officials voted for that to happen," he said.
The FBI has good links with the DMV, whose databases it has used to carry out more than 390,000 facial recognition searches since 2011, the Post reported.
The paper said that public records requests of internal documents and emails over the past five years also highlight the discrepancy between state and federal laws over the push to find and deport undocumented migrants.
In several states, undocumented immigrants can still get drivers' licenses. However they would not realize that the data they provided to get the permits were also being accessed by ICE agents.
Clare Garvie, a senior associate with Georgetown Law's Center on Privacy and Technology, described it as an "insane breach of trust" for the state to encourage undocumented migrants to provide their details "then turn around and allow ICE access to that."
However an ICE spokesman has said its "investigative techniques are generally considered law-enforcement sensitive."
Asked to comment, the FBI referred to congressional testimony by deputy assistant director, Kimberly J. Del Greco, who said last month that facial recognition technology was critical "to preserve our nation's freedoms, ensure our liberties are protected, and preserve our security."
"Further, there is value in searching all available external databases, which have enabled the FBI to develop investigative leads, further investigations, and help solve crimes, she added.
In a statement to The Hill, an ICE spokesperson said: "Due to law-enforcement sensitivities, ICE will not comment on investigative techniques, tactics or tools.
"During the course of an investigation, ICE has the ability to collaborate with external local, federal and international agencies to obtain information that may assist in case completion and subsequent prosecution. This is an established procedure that is consistent with other law enforcement agencies."