FBI Interviewed Manafort Twice Before He Joined the Trump Campaign
Paul Manafort was interviewed twice by the FBI before he joined the Trump campaign, according to a court filing by the Mueller investigation.
Manafort, 69, joined President Donald Trump's campaign in March 2016, becoming its manager in June until he resigned in August 2016, after his links to the Russia-allied Ukrainian government were revealed.
The political consultant, who made millions of dollars through his work for Viktor Yanukovych, the disgraced former president of Ukraine, was interviewed by the FBI on March 13, 2013, and again on July 30, 2014, the Mueller court filing on Monday confirmed.
The Mueller inquiry into suspicions of collusion between the Trump campaign and the Russian government is defending a warrant attached to an FBI raid on Manafort's home in July 2017.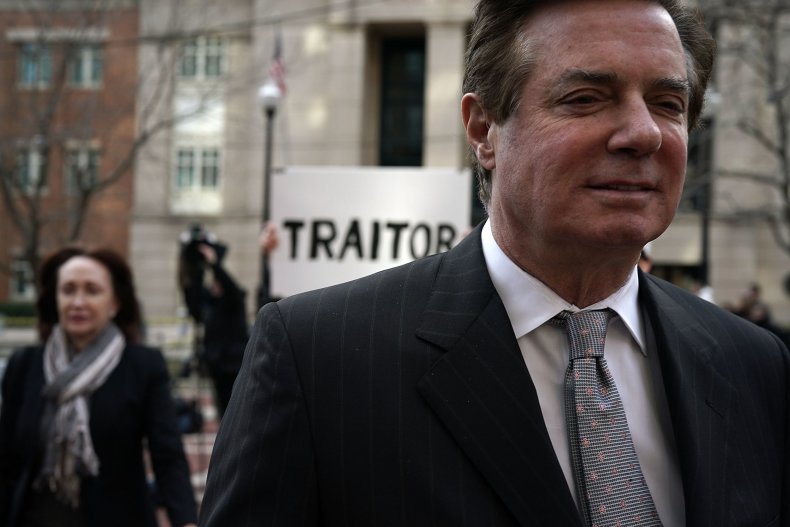 The FBI were hunting for records of the infamous Trump Tower meeting in June 2016 between campaign representatives, including Manafort, and two Russians—a Kremlin-linked lawyer and a former Soviet counterintelligence officer. The Russians allegedly promised dirt on Trump's rival, Hillary Clinton.
Investigators were also searching for documents relating to Manafort and his associates' financial dealings, bank accounts, payments made by foreign individuals, and work on behalf of foreign entities, such as governments or officials.
Manafort has been indicted on five counts, among them conspiracy against the United States, money laundering, and acting as an agent of a foreign government without registering as such. He has pleaded not guilty to all charges.
His business partner Rick Gates has also been indicted on two counts: one of conspiracy against the United States and another of making a false statement. Gates has pleaded guilty in a plea deal.
Special Counsel Robert Mueller is investigating if there was any collusion between Trump's 2016 presidential campaign and the Russian government.
U.S. intelligence agencies say the Kremlin sought to undermine American democracy through hacking and the spread of disinformation on the internet.