FBI Investigates Vandalization of Islamic Elementary School in Rhode Island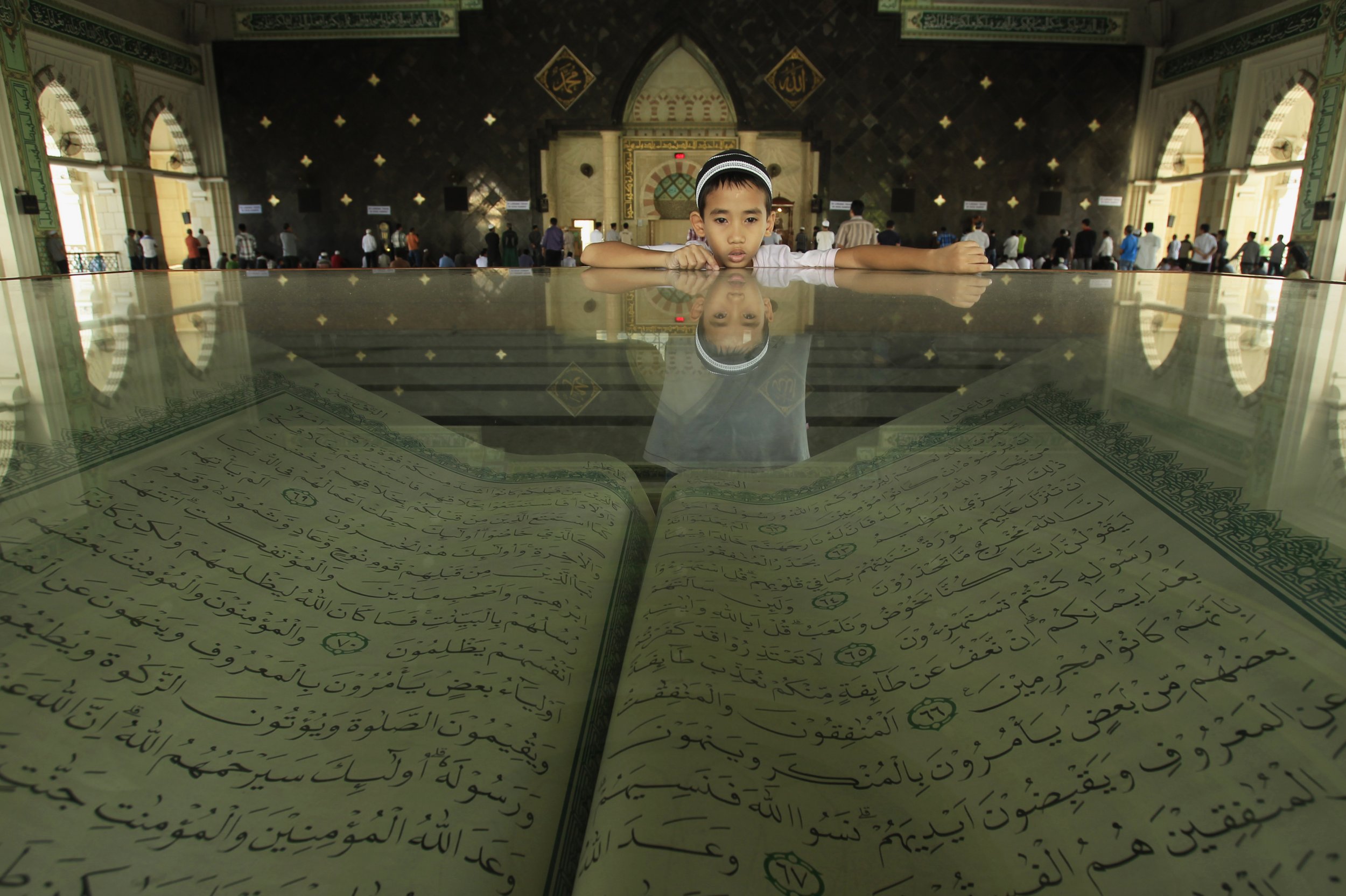 On Saturday night, the Islamic School of Rhode Island was vandalized with graffiti that included harsh messages such as "Allah is a pedophile" and "Now this is a hate crime." The West Warwick private school, with 160 student in pre-kindergarten through eighth grade, was established in 2003.
The graffiti was found by a community member who was hosting prayer services in the school on Sunday. He found graffiti on two sides of the building and notified the school's Board of Trustees via email. The school is currently on winter break and students will not return to class until February 23.
Abdelnasser Hussein, principal of the school, contacted local authorities. "The West Warwick police department came to the school and investigated. The FBI is also continuing the investigation," Hussein told Newsweek in a phone interview.
The offensive graffiti will not be removed until the police investigation is complete. Hussein hopes this will occur before students return.
"I am really worried, not just because of what happened here, but because of what is happening around the entire nation," the principal explained. "There is a wave of hatred against Islam and Muslims."
Last week, two events struck the Muslim American community: Three Muslim college students were killed by a neighbor in North Carolina and an Islamic center was burned down in Texas. The wife of the murder suspect claimed the three were killed during a parking dispute, but others fear it was a hate crime. Arson is reportedly suspected in the second incident.