Clinton Foundation Faces New Justice Department Investigation Over 'Pay-to-Play' Politics Allegations, Reports Say
Updated |
The Justice Department is investigating whether the Clinton Foundation engaged in any "pay-to-play" politics or other illegal activities while Hillary Clinton served as Secretary of State, according to reports.
FBI agents from Little Rock, Arkansas, where the Foundation was launched, are reportedly leading the inquiry, and have interviewed at least one witness within the last month, The Hill reports, citing unidentified law enforcement officials and a witness.
The officials, who would only speak on the condition of anonymity, told the newspaper the probe is investigating whether the Clintons promised or performed any policy favors in return for donations or gifts. They said it may look at whether any tax-exempt assets were used for personal or political gain and whether the Foundation operated in compliance with applicable tax laws.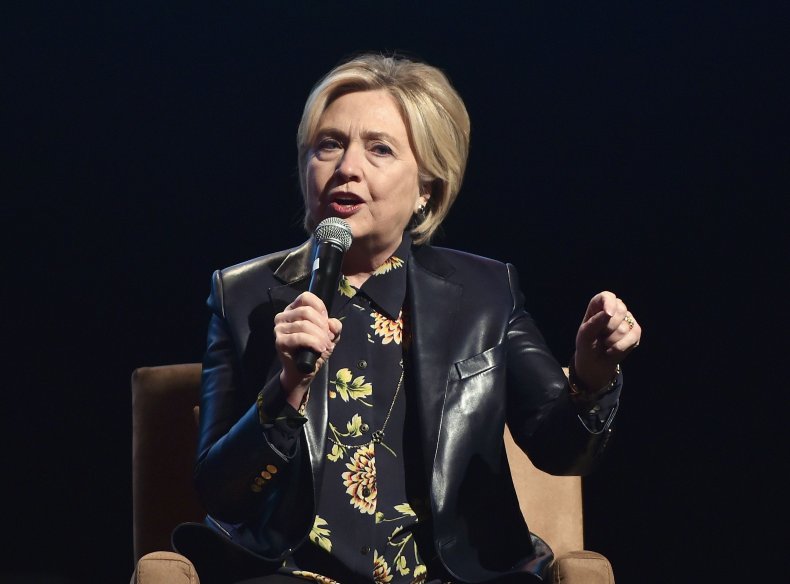 One witness who told The Hill they were recently interviewed by the FBI said the line of questioning was focused around donations to Clinton entities in the period when Clinton was in charge of President Barack Obama's State Department.
The witness said investigators also specifically wanted to know whether donors to the Clinton's charitable efforts received any "favorable treatment" from the Obama administration on a policy decision they said had been previously highlighted in media reports.
The Department of Justice declined to comment, saying it "generally does not confirm, deny, or otherwise comment on the existence of investigations." The FBI's headquarters in Washington did not immediately respond to a request for comment.
Craig Minassian, the Clinton Foundation's Chief Communications and Marketing Officer, told Newsweek: "Time after time, the Clinton Foundation has been subjected to politically motivated allegations, and time after time these allegations have been proven false."
"None of this has made us waver in our mission to help people. The Clinton Foundation has demonstrably improved the lives of millions of people across America and around the world while earning top ratings from charity watchdog groups in the process," he added in an emailed statement. "There are real issues in our society needing attention that the Clinton Foundation works hard to solve every day. So we're going to stay focused on what really matters."
The organization has previously said there were never any exchanges in policy decisions for contributions.
It comes after reports emerged on Thursday that Justice Department officials would once again be probing Clinton's use of a private email server during her time as secretary of state.
Read more: Hillary Clinton's emails to be investigated again soon after Trump's tweets, report says
An ally of Attorney General Jeff Sessions described the probe as a way of gathering new information about the handling of classified documents by Clinton and her aides, in an interview with the Daily Beast.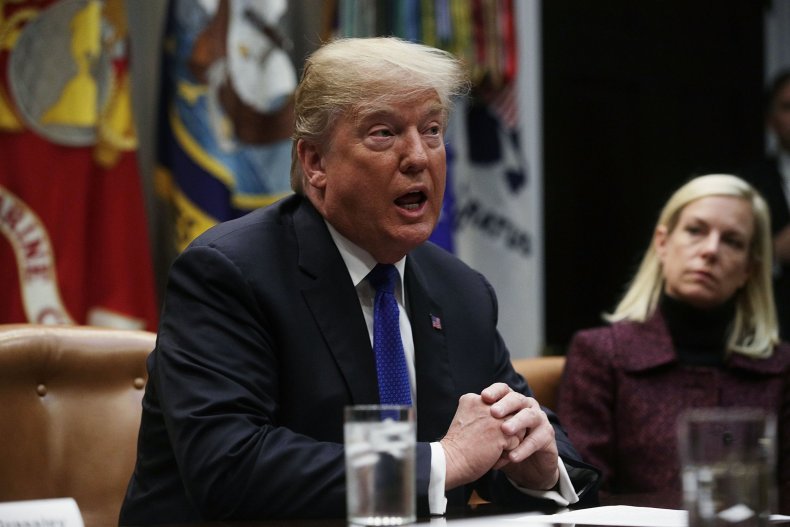 Throughout his presidential campaign and almost a year into his presidency, President Donald Trump has called for further investigation into the Clinton's emails.
On Tuesday, Trump appeared to suggest that Clinton's aide Huma Abedin should be imprisoned after it emerged that emails from her containing classified material were found on the computer of her husband, disgraced former congressman, Anthony Weiner. He also seemed to accuse the Justice Department of being part of the "Deep State."
"Crooked Hillary Clinton's top aid, Huma Abedin, has been accused of disregarding basic security protocols. She put Classified Passwords into the hands of foreign agents. Remember sailors picture on submarine? Jail! Deep State Justice Dept must finally act? Also on Comey & others."
It's unclear whether the new investigation into the Clinton Foundation and Clinton's emails is connected to Trump's demands over Twitter.
The Wall Street Journal had previously reported in October 2016 that several FBI field offices, including in Little Rock, had been collecting data on the Clinton Foundation for more than a year.
The newspaper said the probe appeared to have been in its preliminary stages and that the FBI had wanted to launch a more intensive investigation into allegations that the charity had provided inappropriate favors to donors. However, the Justice Department's public integrity unit had said then that there was not enough evidence to propel the case forward.
Trump also accused Clinton of engaging in "pay-to-play" practices during his presidential campaign in August 2016, after released emails raised concerns around the relationship between Clinton's State Department and the Clinton Foundation.
"A couple of very bad ones came out and it's called pay-for-play and some of these were really, really bad... and illegal. If it's true, it's illegal. You're paying and you're getting things," Trump said during a campaign stop in Virginia, CNN reported.
The release revealed several emails in which Clinton Foundation official Doug Band had asked Abedin for favors. In one exchange, he sought to get a job for another person at the State Department and in another, he reportedly asked Abedin to put a billionaire donor of the Clinton Foundation in touch with a State Department official in Lebanon.
Meanwhile, Democrats have accused Republicans of continuing to pursue an illegitimate investigation into Clinton in a bid to distract from the ongoing inquiry into possible collusion between Trump's presidential campaign and Russia.
Story was updated to include response from the Clinton Foundation and the Department of Justice.