The FBI Is Investigating a New Person of Interest in the Las Vegas Shooting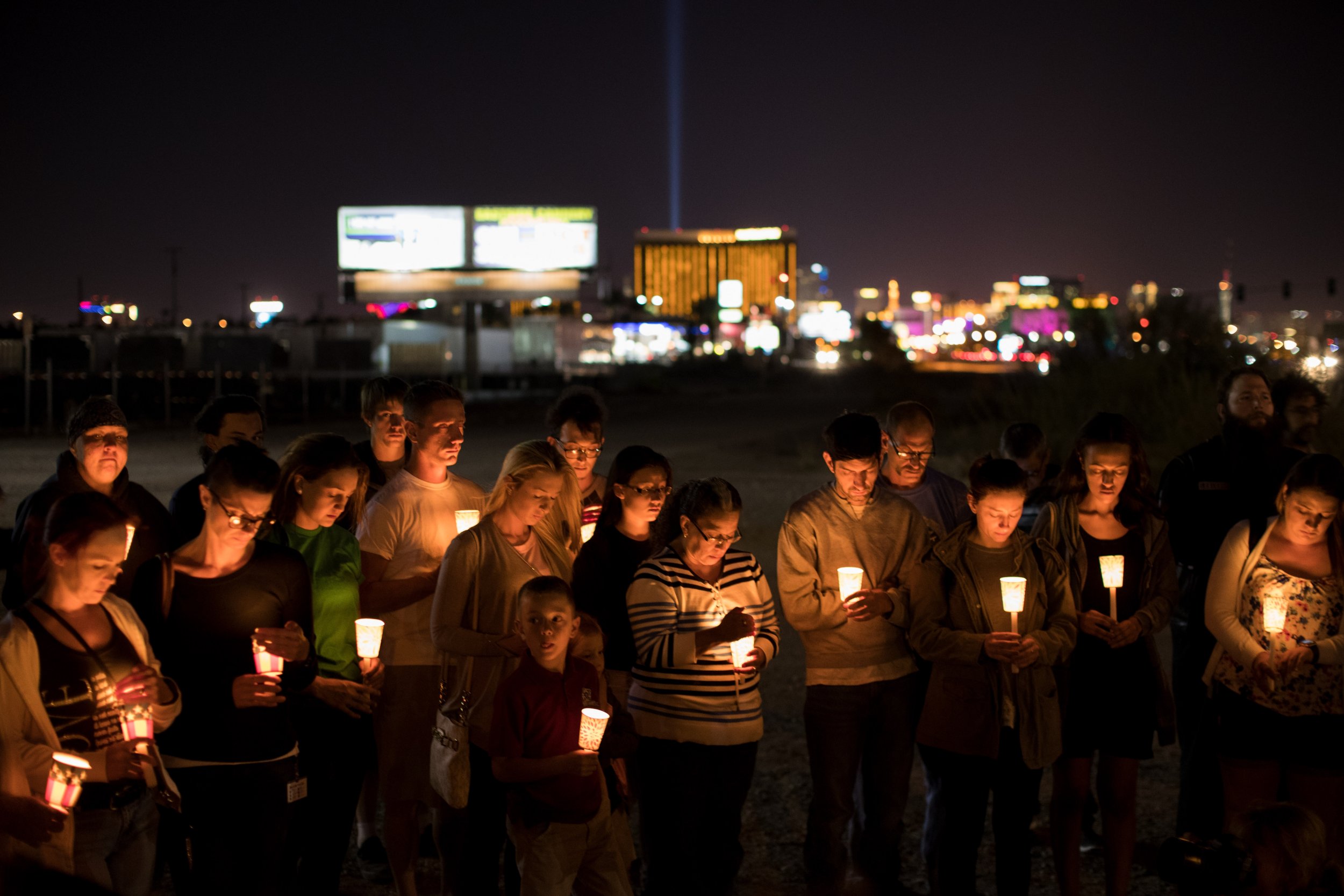 The FBI is probing a new person in its investigation into the October mass shooting on the Las Vegas strip that left 58 people dead, the country sheriff said on Friday.
Stephen Paddock, 64, launched a shooting rampage from his 32nd floor room at the Mandalay Bay Hotel in Las Vegas, using assault rifles to fire down onto revelers who were attending a concert.
"The FBI has an ongoing case against an individual of federal interest," Clark County Sheriff Joe Lombardo told a press conference.
He said that he could not go into greater detail about the new subject in the investigation.
"I know and believe there's only one suspect who killed 58 people and injured hundreds more. All the evidence recovered in this case supports that theory," he said.
Paddock is the only suspect in the shooting itself but authorities have sought to investigate if anyone helped him to prepare the shooting assault that was the deadliest in U.S. history.
The federal agency investigated Paddock's girlfriend Marilou Danley, but Lombardo said that charges were unlikely for her. She was in the Philippines at the time of the attack, after Paddock paid for her travel.
The sheriff was speaking about a preliminary report of the investigation into the attack and the events of that October night.
"This report is not going to answer every question or even answer the biggest question as to why he did what he did," said Lombardo.
"There was no suicide note nor a manifesto left behind. No ideology or radicalization was discovered."
The retired accountant hired a room at the Mandalay Bay hotel, armed himself with 23 firearms, including rifles bearing a likeness to the AR-15 used by U.S. troops, and smashed two windows, giving him a bird's-eye perspective that would allow him to cause maximum damage.
Part of Paddock's plan, officials said, was the modification of weapons from semi-automatic guns into fully automatic ones that could rapidly dispose of bullets at a pace—10 shots a second—and so could mow down concertgoers before they could make their escape from the Route 91 Festival below.
The search for a motive continues but Lombardo speculated that it may have been financial, given that Paddock had "lost a significant amount of his monetary wealth in close proximity to Oct. 1."
The Islamic State militant group (ISIS) claimed the attack in what experts say was a bid for attention, as investigators found no radical Islamist link to the plot or execution of the attack.