FBI Issues Arrest Warrant for Brian Laundrie in Gabby Petito Case
A federal arrest warrant was issued Wednesday for Brian Laundrie, the man authorities have been searching for since 22-year-old Gabby Petito was reported missing earlier this month.
The Federal Bureau of Investigation (FBI) announced the arrest warrant for Laundrie in a statement issued Thursday. The warrant was issued by the U.S. District Court of Wyoming, the FBI's Denver office said.
"While this warrant allows law enforcement to arrest Mr. Laundrie, the FBI and our partners across the country continue to investigate the facts and circumstances of Ms. Petito's homicide," FBI Denver Special Agent in Charge Michael Schneider said in a Thursday news release. "We urge individuals with knowledge of Mr. Laundrie's role in this matter or his current whereabouts to contact the FBI."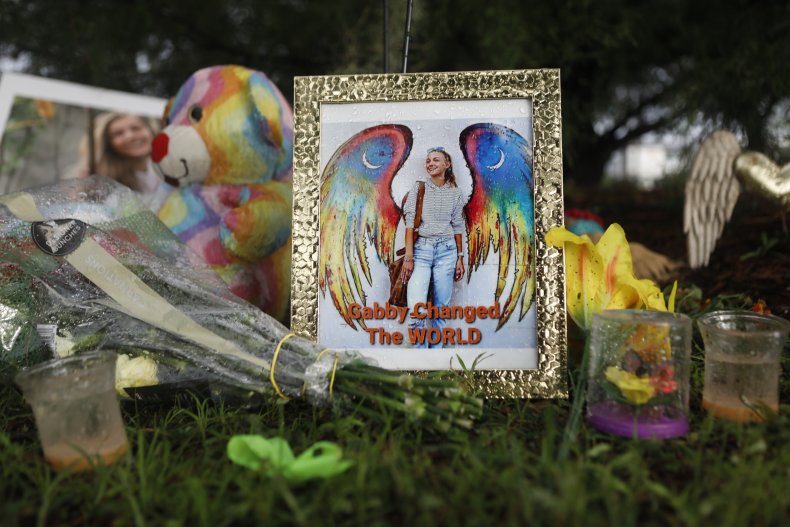 The FBI's news release said the warrant was issued following a federal grand jury indictment for alleged "'Use of Unauthorized Access Devices' related to Mr. Laundrie's activities" in late August and early September.
The FBI shared a copy of the arrest warrant on social media. The warrant said any law enforcement official is to arrest Laundrie if they locate him and bring him to a U.S. magistrate judge "without unnecessary delay." Laundrie's family reported him missing on September 17 and said at the time they had not seen him in several days.
The grand jury indictment alleged Laundrie "knowingly and with intent to defraud" had between August 30 and September 1 "used one or more unauthorized access devices," including a debit card and the personal identification numbers for two Capitol One bank accounts. Through his alleged activities, Laundrie "obtained things of value aggregating to $1,000 or more during that period, which affected interstate commerce."
Authorities have been searching for Laundrie since his family reported him missing. Though Laundrie has been named a person of interest in Petito's case, no suspects had been named in connection with her death by Thursday evening.
Petito's family reported her missing on September 11, several days after Laundrie returned alone from their cross-country trip to his family's Florida home. After days of searching, authorities found Petito's remains on September 19 in Wyoming, and her death was ruled a homicide following a preliminary autopsy on September 21.
Laundrie, 23, had been traveling with Petito, his fiancée, in a van outfitted for their journey prior to her disappearance. He returned to his family's home in North Port, Florida, at the beginning of September and was named a person of interest in her disappearance on September 15.
Authorities have been searching for Laundrie since last week, at which time his family said they hadn't spoken with him in days and did not know his exact whereabouts.
Newsweek reached out to Laundrie's attorney, Steven Bertolino, for comment but did not hear back in time for publication.