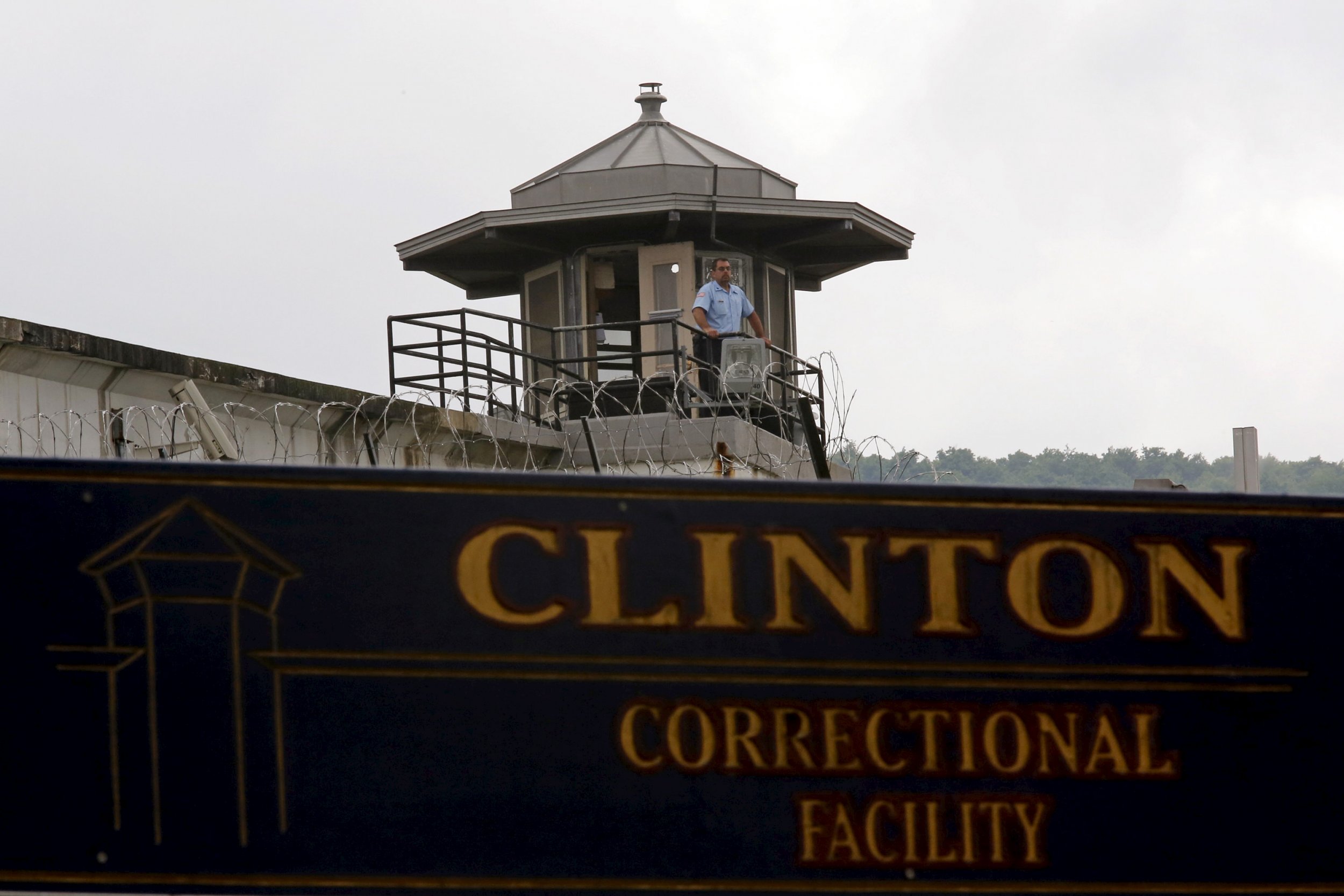 The FBI has launched an investigation into New York's Clinton Correctional Facility, where two prisoners escaped from earlier this month, for possible drug trafficking and criminal behavior among prison employees and inmates, according to CNN's Shimon Prokupecz.
Prison guards at the maximum-security facility in Dannemora, New York, found Richard Matt and David Sweat missing from their adjoining cells on the morning of June 6.
Officials said the men escaped by cutting a hole through a wall, crawling through the opening, scaling a catwalk and then using power tools to drill through metal walls and a steam pipe. They then made their way through underground tunnels before ultimately emerging onto the street after lifting a manhole cover.
Many reports have likened the prison break to a scene in the 1994 thriller Shawshank Redemption. The convicts left a taunting note for their jailors that read: "Have a nice day."
After a massive manhunt that involved more than 1,000 authorities following at least 2,400 leads, officials over the weekend captured both prisoners. They fatally shot Matt on Friday afternoon and shot and injured Sweat 48 hours later on Sunday. He remains in serious but stable condition at a hospital in Albany, New York.
Governor Andrew Cuomo on Sunday said officials will continue to investigate how the prisoners escaped. Two jail workers, Joyce Mitchell and Gene Palmer, separately have been charged for allegedly aiding them.
Matt and Sweat, both convicted murderers, were placed on the U.S. Marshals Service's 15 Most Wanted fugitives list.
This is a developing story and will be updated as more information becomes available.