Here's What The FBI Had On Martin Luther King Jr.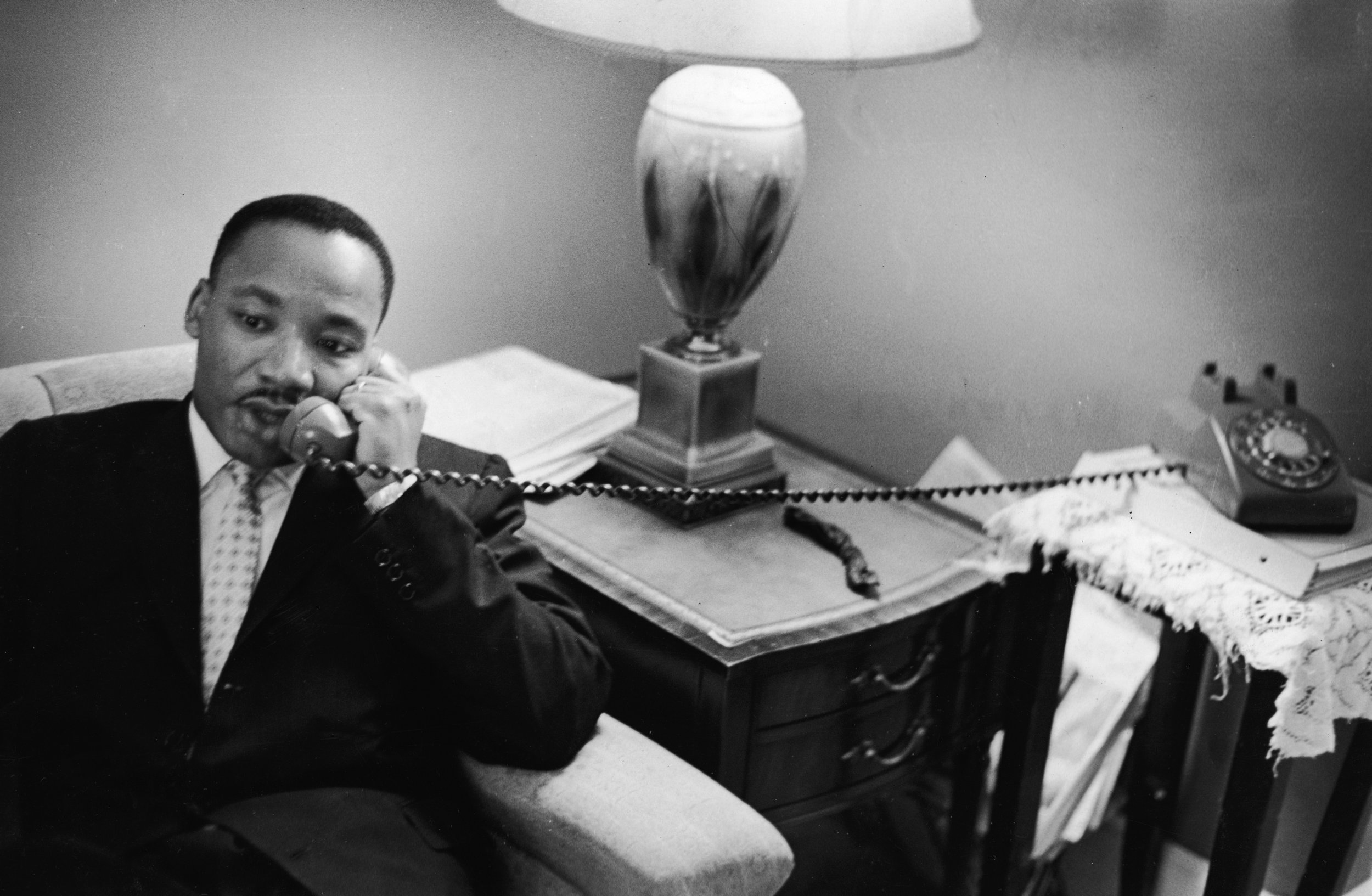 The FBI was obsessed with Martin Luther King Jr. from the mid-1950s until his assassination in 1968.
King was only 39 when he was killed on April 4, 1968, having spent 12 years—almost a third of his life—under the FBI's watch.
In all that time, the bureau—and Director J. Edgar Hoover specifically—never uncovered Communist Party ties or any nefarious behavior that warranted the years of wiretaps and eavesdropping. Instead, they discovered a man devoted to serving others, unafraid of self-examination and unconcerned with fame or notoriety, said David Garrow, a historian and Pulitzer Prize-winning author, in a 2008 CNN interview.
The FBI recordings have "given us the most powerful and persuasive source of all for seeing how utterly selfless Martin Luther King was," said Garrow, who has written several books about King.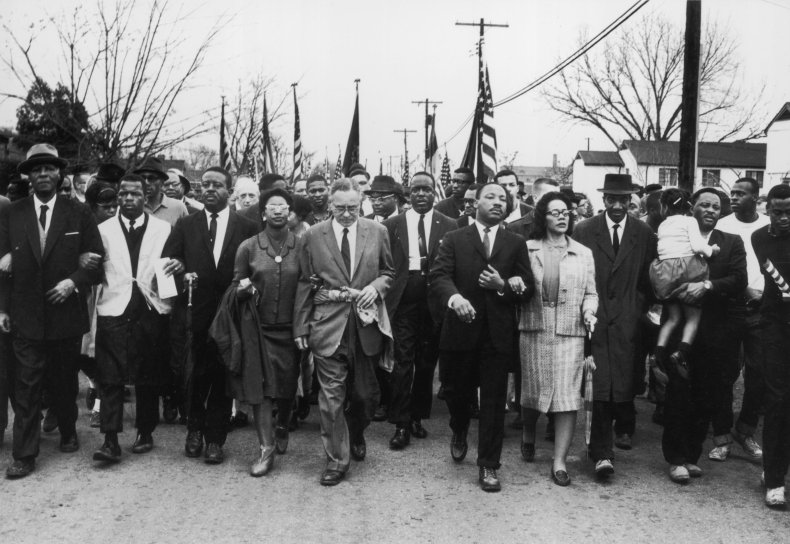 "You see him being intensely self-critical. King really and truly believed that he was there to be of service to others. This was not a man with any egomaniacal joy of being a famous person, or being a leader," he told CNN.
The FBI's Mobile, Alabama, branch first put King under surveillance in December 1955, after the civil rights icon had helped organize the 385-day Montgomery bus boycott. The investigator charged with surveilling King had been explicitly directed to "find out all he could about Reverend Martin L. King, colored minister in Montgomery and leader in the bus boycott," and "to uncover all the derogatory information he could about King," according to an FBI memorandum.
It wasn't until 1963, when Attorney General Robert Kennedy approved wiretapping King's phones, that the government ramped up its campaign against the civil rights activist. (After King gave his "I Have a Dream" speech in August of that year, an FBI memo described him as "the most dangerous and effective Negro leader in the country.")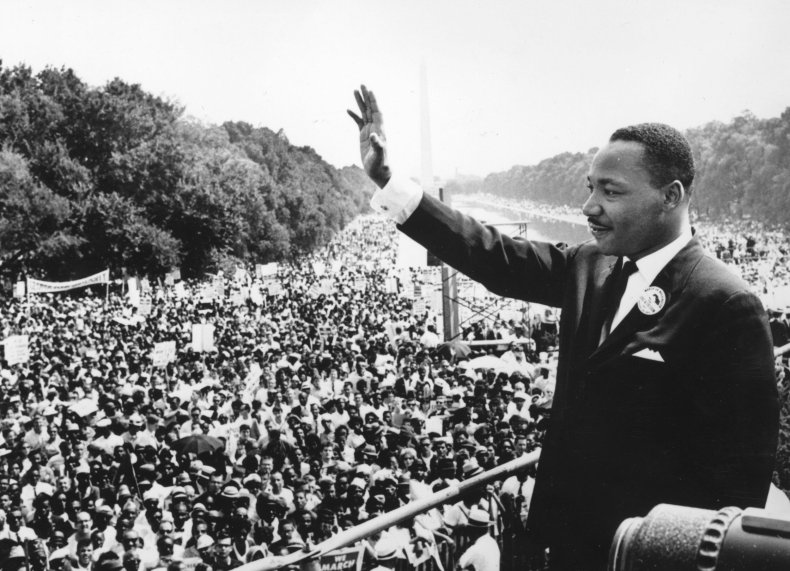 Kennedy's decision has lived in infamy ever since. In 2015, then-FBI Director James Comey told The Guardian he kept Kennedy's approval of the wiretap order on his desk, a constant reminder of the bureau's past misdeeds.
The FBI recorded tens of thousands of memos on King throughout the 1960s. Agents bugged his home, his office and his hotels. For Hoover, discrediting King, especially by finding links to Communists, was little short of a fever dream, Garrow explained in a 2002 Atlantic article.
King, however, was not a Communist—and Hoover knew so. In 1965, an FBI wiretap recorded him expressing frustration when the Southern Christian Leadership Conference, a civil rights group he helped found. He was arguing with the Student Nonviolent Coordinating Committee about issuing a statement.
Speaking with his adviser Bayard Rustin, another of the group's founders, King confided: "There are things I wanted to say renouncing Communism in theory, but they would not go along with it. We wanted to say that it was an alien philosophy contrary to us, but they wouldn't go along with it."
The FBI omitted this conversation in its 20-page report dated March 12, 1968—just weeks before King was assassinated at the Lorraine Hotel in Memphis, Tennessee. The dossier, titled "Martin Luther King, Jr.: A Current Analysis," instead included misleading statements characterizing King as a "whole-hearted Marxist who has studied it [Marxism], believes it and agrees with it, but because of his being a minister of religion, does not dare to espouse it publicly."
The report alleges that this information came from one of King's top advisers, Stanley David Levison. Levison, a white New York lawyer, had been a top financier for the Communist Party USA before meeting King.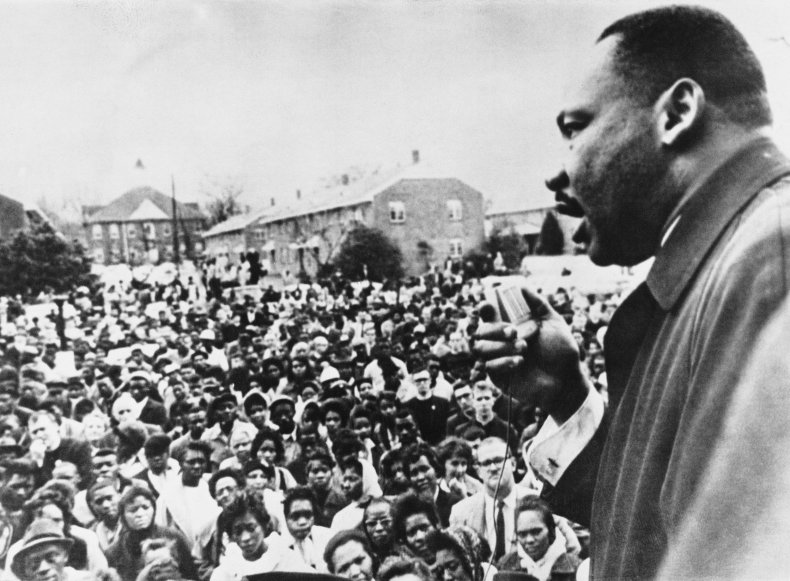 The document goes on to say that "King has been described within the [Communist Party USA] as a true, genuine Marxist-Leninist 'from the top of his head to the tips of his toes.'"
The last two pages of the report are dedicated to salacious allegations. It describes a two-day workshop King held in Miami in February 1968. One of the attendees, according to the report, apparently informed the FBI of "behind-the-scene drinking, fornication, and homosexuality that went on at the conference," in addition to prostitution, and "an all-night sex orgy was held with these prostitutes." But there's no mention that King was involved.
The report includes details of King's alleged infidelity, saying that "throughout the ensuing years and until this date King has continued to carry on his sexual aberrations secretly while holding himself out to public view as a moral leader of religious conviction."
In 1964, an anonymous letter sent to King also claimed to have recordings of his adulterous behavior. The typed-out missive has come to be known as the "suicide letter" and was purportedly written by a disillusioned former follower of King's.
"King, look into your heart. You know you are a complete fraud and a great liability to all of us Negroes," the letter said. "I repeat you are a colossal fraud and an evil, vicious one at that."
The page-long letter—containing dehumanizing and racially charged words like beast and animal, which were common during the Jim Crow era—included a threat: "Your end is approaching."
The letter continued, "There is only one thing left for you to do. You know what it is."
King suspected the unsigned letter came from the FBI. He was right, as were those who thought its language and style (albeit somewhat disguised) resembled the language in the 1968 report. The Senate's Church Committee on U.S. intelligence overreach corroborated that suspicion in 1975. Beverly Gage, a Yale history professor who revealed the unredacted letter in a 2014 New York Times Magazine essay, called it "the most notorious and embarrassing example of Hoover's FBI run amok."
Hoover's surveillance was meant to uncover compromising information on King and use it to publicly discredit him. In the end, though, the FBI's memos and recordings succeeded in embarrassing the bureau.
The Senate report concluded as much. "Rather than trying to discredit the alleged Communists it believed were attempting to influence Dr. King, the Bureau adopted a curious tactic of trying to discredit the supposed target of Communist Party interest—Dr. King himself," the report said.