FBI Needs to Investigate Secret Service Over Text Messages: Glenn Kirschner
Legal expert Glenn Kirschner has said the Federal Bureau of Investigation (FBI) should investigate the U.S. Secret Service over allegations of missing text messages from January 5 and 6, 2021.
The former federal prosecutor and NBC News/MSNBC legal analyst told MSNBC's Yasmin Vossoughian on Thursday that the agency should welcome a probe by the FBI if the Secret Service "really did nothing wrong."
The Department of Homeland Security (DHS) Office of Inspector General (OIG) has begun a criminal investigation into the potential deletion of text messages and told the Secret Service to cease any internal investigations on the matter.
Kirschner said that there was only one conclusion based on available information: "A law enforcement investigation by the FBI must be opened."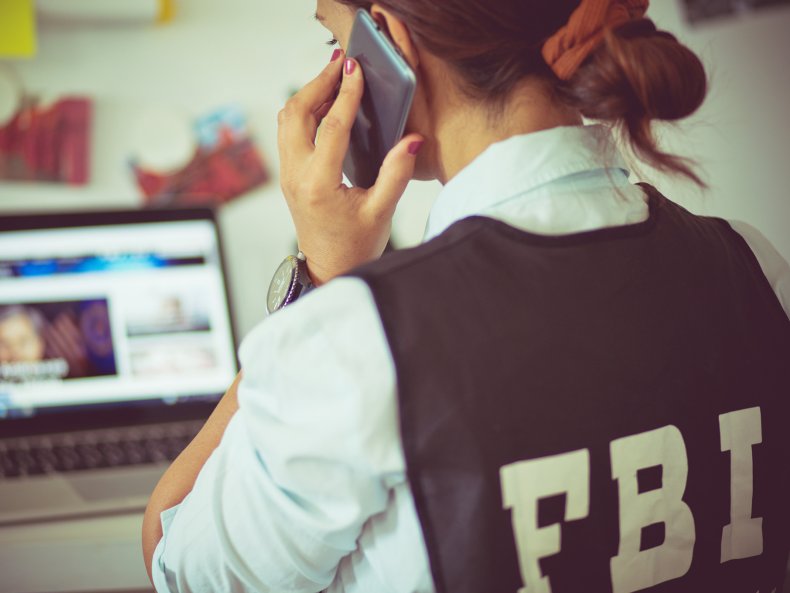 "In order to open a criminal investigation, you simply need to have what's called adequate predication," he said. "It's a fancy term for enough evidence—some evidence that suggests there may have been a federal crime committed. I think we have passed that threshold and I believe if the Secret Service really did nothing wrong, they should welcome that kind of a full, aggressive FBI investigation of their conduct."
"Because these text messages could have been historic evidence in the attack on our democracy and we now do not have the ability to access them," he added.
Kirschner said that if the messages could not be recovered then senior figures at the Secret Service and agents involved on January 6 should testify under oath about what those messages said and why they were deleted.
The Secret Service provided just one text exchange to OIG after DHS Inspector General Joseph Cuffari requested a month's worth of records from 24 employees.
Other messages were reportedly lost in a system migration that began on January 27, 2021, but the agency had previously been told twice to preserve documents related to January 6, on January 16 and 25, 2021.
The House of Representatives Select Committee sent the Secret Service a subpoena for those messages and suggested on its Twitter account on Wednesday that the agency's "procedure for preserving content prior to this purge appears to have been contrary to federal records retention requirements and may represent a possible violation of the Federal Records Act."
DHS Deputy Inspector General Gladys Ayala wrote a letter to Secret Service Director James Murray on Thursday saying that "the USSS must not engage in any further investigative activities regarding the collection and preservation of the evidence referenced above."
"This includes immediately refraining from interviewing potential witnesses, collecting devices or taking any other action that would interfere with an ongoing criminal investigation," the letter stated.
The Secret Service issued a statement on Thursday saying they had received the letter from OIG:
"We have informed the January 6th Select Committee of the Inspector General's request and will conduct a thorough legal review to ensure we are fully cooperative with all oversight efforts and that they do not conflict with each other," the agency said.
The National Archives have also directed the Secret Service to investigate the potential "unauthorized deletion" of text messages. The agency has 30 days to provide a report and has said they will cooperate on the matter.
Newsweek reached out to the Secret Service for comment.