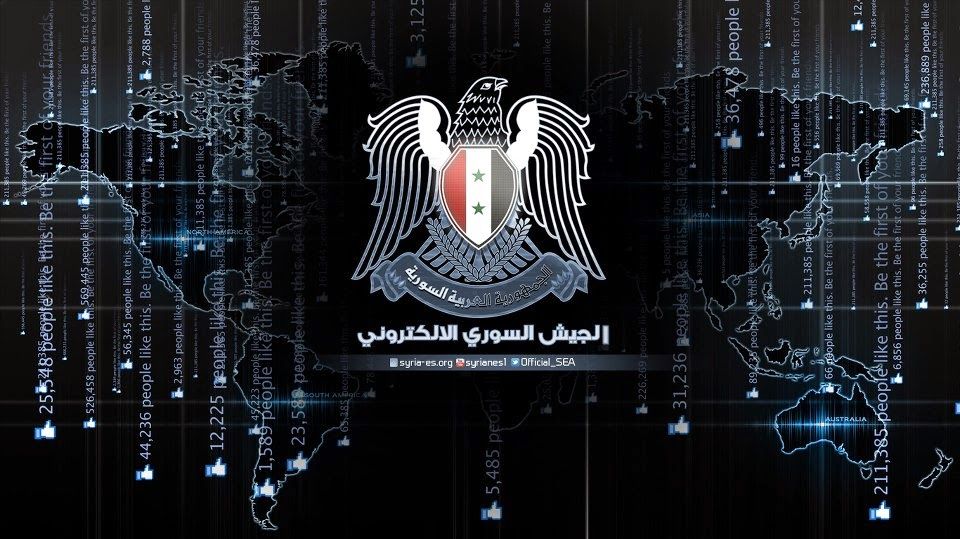 The FBI has placed two members of the Syrian Electronic Army (SEA)—the prolific hacking collective that supports Syrian President Bashar al-Assad—on its most wanted list.
Amad Umar Agha, known online as "The Pro," and Firas Dardar, known as "The Shadow," were charged with multiple conspiracies related to their alleged roles in hijacking the websites and social media platforms of media organizations and the U.S. military.
Both men are believed to be in Syria and a reward of $100,000 for information that leads to their arrest has been offered by the FBI.
Further charges were brought against a third man, Peter Romar, who is in custody in Germany. It is the first time members of the pro-Assad group have been publicly named.
The organization first publicly announced itself through social media in 2011 but gained notoriety in 2013 when it took over the main Twitter account of the Associated Press and posted false claims that U.S. President Barack Obama had been injured in an explosion at the White House. This resulted in a brief $136 billion dip in the stock market.
Other notable targets have included The New York Times, Forbes, Skype and Facebook. However, no major hacks have been reported for more than a year. The group's Twitter account remains active but has not been updated since December 31, 2015.
"These three members of the Syrian Electronic Army targeted and compromised computer systems in order to provide support to the Assaf regime as well as for their own personal monetary gain through extortion," said Paul Abbate, assistant director of the FBI's Washington Field Office.
"As a result of a thorough cyber investigation, FBI agents and analysts identified the perpetrators and now continue to work with our domestic and international partners to ensure these individuals face justice in the United States."