FBI Officials Want to Correct James Comey's Inaccurate Senate Testimony About Clinton Emails and Huma Abedin: Reports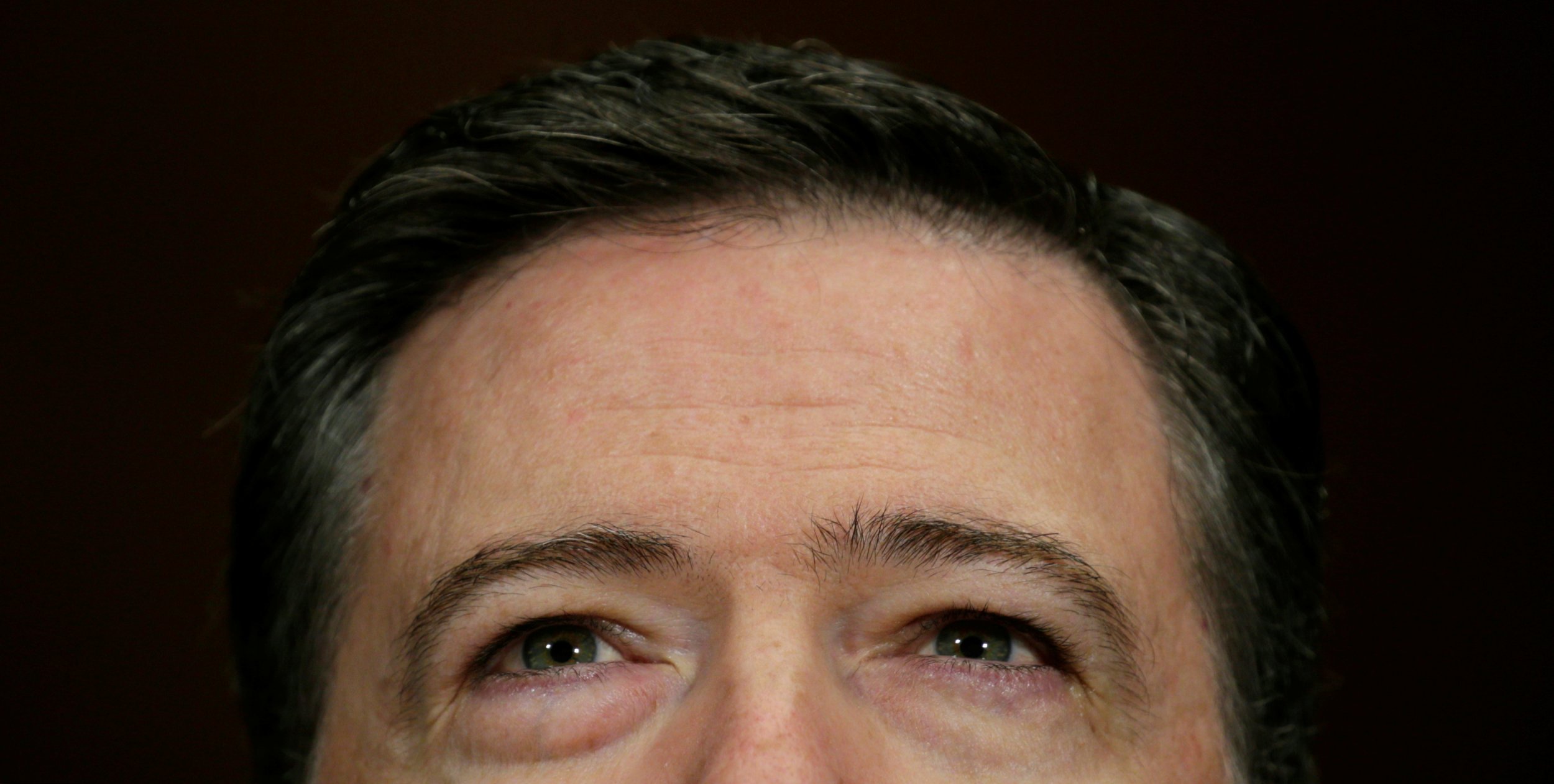 The FBI is still trying to figure out how to correct inaccurate testimony that the agency's director James Comey gave to Congress last week, agency officials have said.
On Wednesday, May 3, Comey told the Senate Judiciary Committee that Hillary Clinton's deputy chief of staff at the State Department, Huma Abedin, "forwarded hundreds and thousands of emails, some of which contain classified information" to her husband Anthony Weiner's laptop for him to print out.
The problem is, none of the emails were marked classified at the time, and Comey's description of how the emails ended up on the disgraced former congressman's computer is inaccurate, according to FBI officials who spoke to the investigative journalism nonprofit ProPublica Monday.
Read more: FBI Director James Comey says he feels "mildly nauseous" to think he affected the election
ProPublica learned that the FBI has been preparing to send a correction letter to Congress. But it is not clear if and when that letter will be sent.
FBI agents discovered the emails in late October during the final days of the 2016 election campaign when they were combing through Weiner's computer for their investigation of sexually explicit messages he allegedly sent to a 15-year-old girl.
The discovery of Clinton's emails on Weiner's laptop just 11 days before the election prompted Comey on October 28 to reopen an investigation into the former Secretary of State's use of a private email server.
Comey concluded in July that Clinton and her staff were "extremely careless" in how they handled official government emails, but that they had committed no wrongdoing worthy of persecution. None of the 12 "classified" emails the FBI found on the Clinton server during in the investigation were graded that way when they were sent. Sources close to the investigation told the Washington Post on Tuesday that a small number of those emails were among those forwarded to Weiner.
After looking through all of the emails on Weiner's computer, Comey said a day before the election that the FBI had "not changed our conclusion" since July.
Two sources that spoke with ProPublica, however, contradicted Comey's testimony to the Senate Thursday about how Abedin handled emails and what the FBI found during their probe of Weiner's computer.
A source in law enforcement said that Abedin did not forward "hundreds and thousands" of emails as Comey said, but only forwarded a handful for Weiner to print out and that this was not "a regular practice." Other officials said that the emails likely got onto Weiner's computer when Abedin backed up her Blackberry.
It was not clear how many, if any, of the forwarded emails were among the 12 Comey said had been found on Weiner's laptop. None of the messages carried classified markings at the time they were sent.
After Comey announced on October 28 that the FBI had discovered the emails Abedin's lawyer issued a statement saying that she "only learned for the first time" from press reports that her husband's laptop "could contain emails of hers."
The FBI did not immediately return a request for comment to Newsweek about the clarification letter and whether Comey's testimony needs to be corrected.