FBI Releases Video of Robert LaVoy Finicum's Shooting in Oregon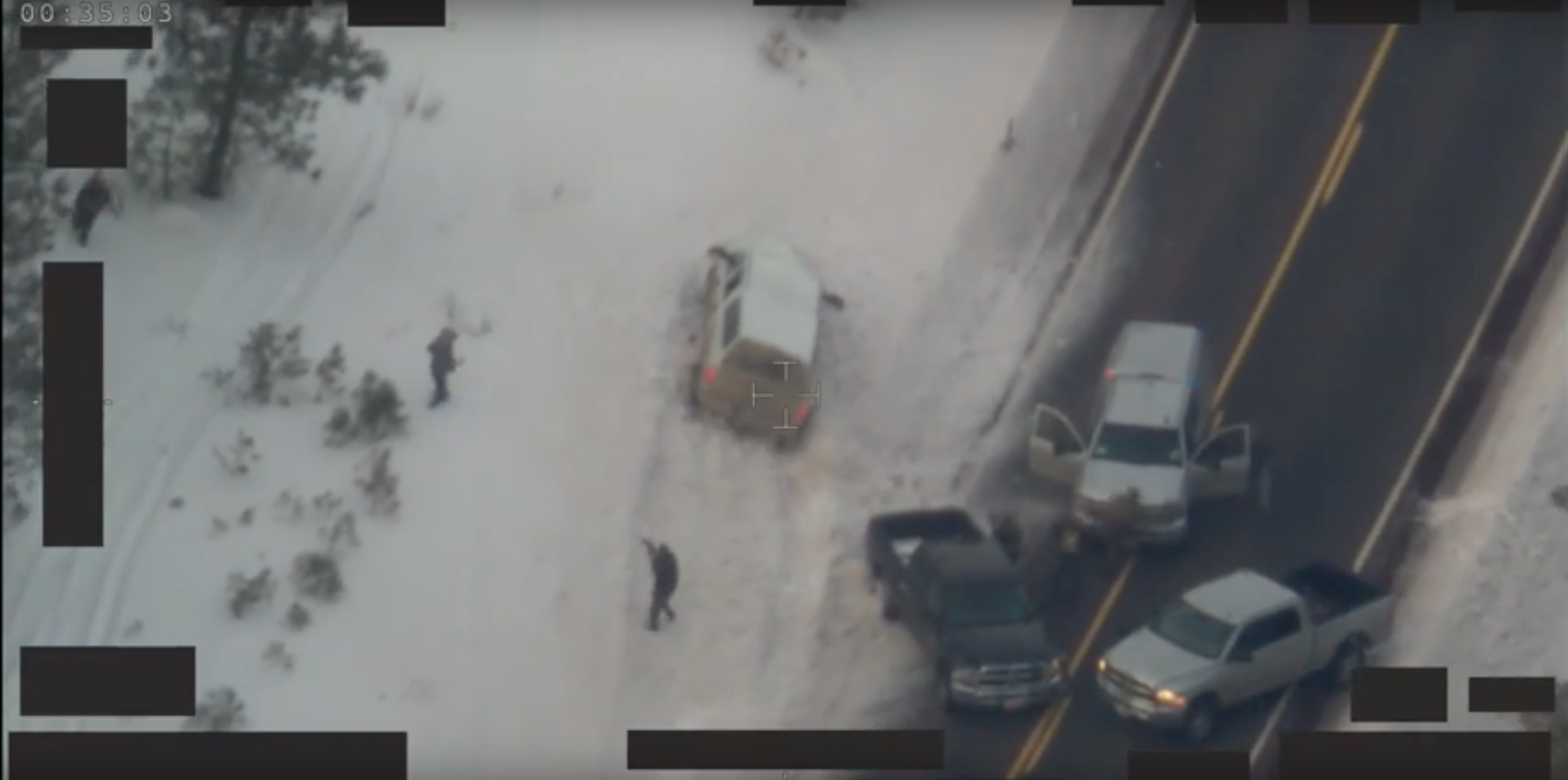 The Federal Bureau of Investigation released aerial surveillance footage on Thursday showing the death of Robert LaVoy Finicum, one of the militants who occupied a federal wildlife refuge in Oregon in early January.
The FBI and the Oregon State Police stopped Finicum on January 26. The footage, which one of the bureau's surveillance aircraft recorded, shows FBI and Oregon police agents forcing Finicum's white sports utility vehicle off the road at a blockade on the Malheur National Wildlife Refuge. Finicum exits the vehicle with his hands raised, but then appears to reach into his jacket for something. The agents shoot him and he falls to the snow. The authorties say he was armed at the time.
Finicum is the only casualty of the occupation. During the shootout, Ryan Bundy, another militant and the brother of Ammon Bundy, the occupiers' leader, was injured. State troopers arrested both Bundys, along with two others. Following Finicum's death, three more militants were arrested leaving the refuge.