FBI Probes Fake Texts to GOP Lawmakers by Someone Impersonating Mike Pence Aide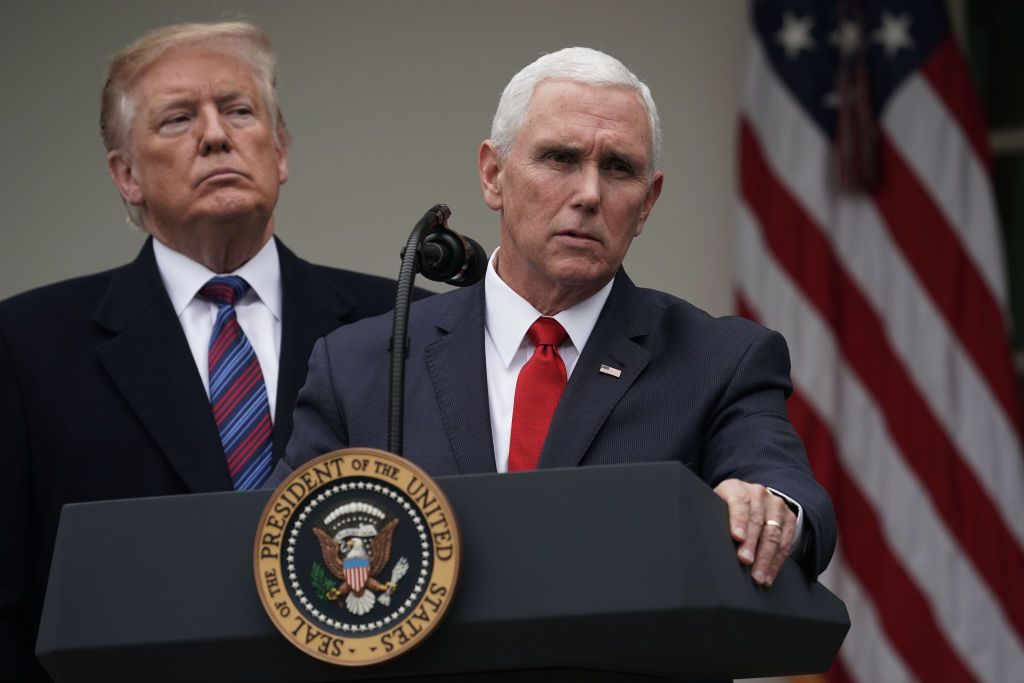 The FBI has launched an investigation after text messages by someone falsely claiming to be an aide to Vice President Mike Pence were sent to lawmakers.
Messages were sent to House lawmakers from someone claiming to be Alyssa Farah, Pence's press secretary. The Wall Street Journal was the first to report the fake texts, and a source told the publication that they asked lawmakers about their location and availability for meetings.
At least one Republican House lawmaker was involved in repeated communication with the person sending the text, according to the Journal. Ilinois Republican Representative Adam Kinzinger was among the lawmakers who received the text, and referred it to law enforcement.
"For months, we have referred these hoaxes to law enforcement, but only recently has there been a renewed interest to address the issue," Maura Gillespie, a spokeswoman for Kinzinger, told CNN. "Congressman Kinzinger is eager to cooperate with law enforcement as they see fit."
House Republican Chair, Representative Liz Cheney of Wyoming, reportedly referred the texts to the House sergeant at arms after being informed about them.
The White House told the Journal it regards the texts as a possible national security threat, and has referred them to the FBI.
The FBI declined to comment.
The White House did not immediately respond to a request for comment.
This story was updated on January 6 to state that the FBI had declined a request for comment on the investigation.