An FBI raid was reportedly conducted on Tuesday at a house in Florida in the search for evidence of involvement in the assassination of Haitian president Jovenel Moïse.
The home belongs to Walter Veintemilla, the president of Worldwide Capital Lending Group, in a gated community in Weston.
Veintemilla is under scrutiny for his alleged role in funding the operation, and according to local news station WPLG, Haitian authorities assert that the money for the assassination plot came from Veintemilla and his Miramar-based company.
According to the Miami Herald, Veintemilla is a loan broker who gets private investors to lend their money on the promise of a high rate of return, while Veintemilla takes a cut or commission.
His attorney, Robert Nicholson of Fort Lauderdale, told the Herald that his client brokered a loan to help create a peaceful transition of power in Haiti and nothing else.
"My client had nothing to do with the assassination," he said. "At no point was there any discussion or suggestion of a plan involving a violent overthrow of the Haitian government or the assassination of the president."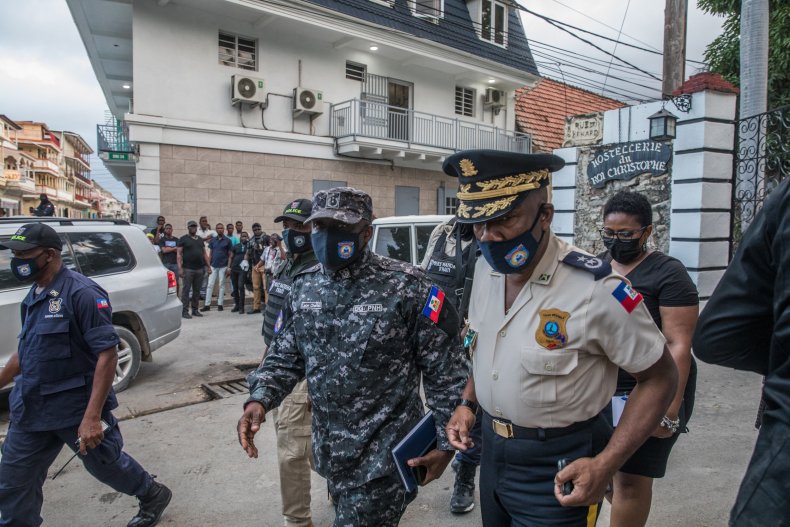 FBI agents have been going in and out of the house in Weston Tuesday morning, according to WPLG. The station received a statement from an FBI spokesperson which stated, "The FBI and HSI are conducting court-ordered law enforcement activity in the vicinity of location. The affidavit in support of the search warrant has been sealed by the court and so I am prohibited from commenting further. There is no threat to public safety."
So far, 26 people have been arrested under suspicion of involvement in the assassination, and the Associated Press reported three of them were Haitian police officers.
Both Veintemilla and his company have turned over loan documents to U.S. federal agencies pertaining to people named in the Haitian investigation, said Nicholson. Veintemilla claims he did nothing more than broker two loans, both to a company called CTU Security and its president, Antonio Intriago.
CTU Security was already probed in the investigation following the discovery of a photograph that depicted Intriago meeting with Colombian Americans who were also suspected in the plot.
Both of Veintemilla's loans were used for the benefit of Intriago and a Haitian American doctor named Christian Emmanuel Sanon, who has been arrested and is in custody in Haiti.
While probes and investigations continue, it is still unclear who was officially behind the attack on July 7 at Moïse's private home.
Newsweek reached out to the Department of Homeland Security for comment but did not receive a response in time for publication.