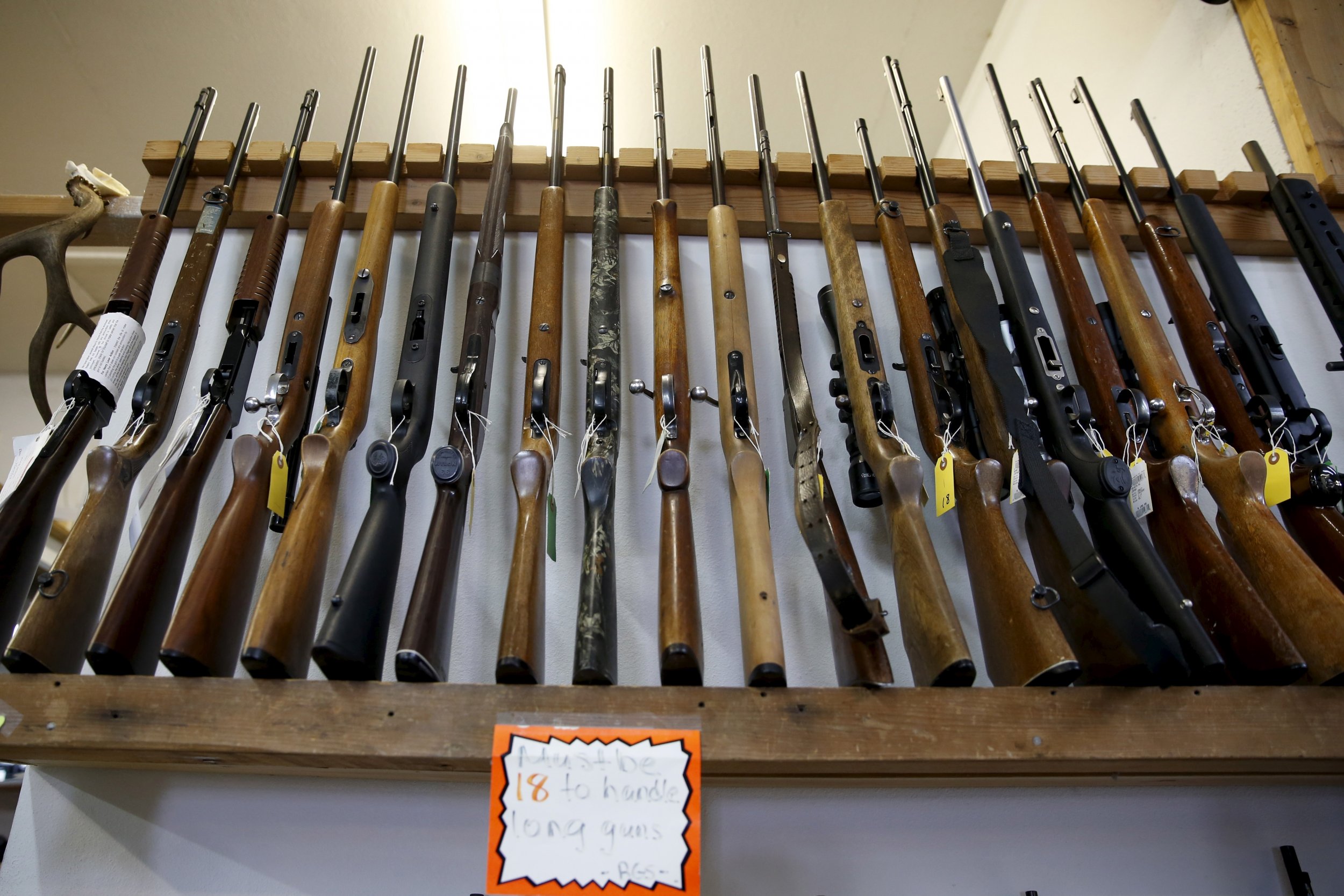 The FBI this year has completed nearly 20 million background checks of people looking to acquire guns, according to agency data, and December statistics are not yet available.
The Brady Law, enacted in 1994, requires prospective gun buyers to pass a federal background check before purchasing weapons. Four years later, the National Instant Criminal Background Check System (NICS) began tracking data for the number of checks performed each month.
On November 27, which was Black Friday—one of the largest retail sales days in the country—NICS processed 185,345 requests for background checks. That number broke the previous record of 177,170 checks conducted in a 24-hour period, which was set days after 26 people died in the massacre at Sandy Hook Elementary School in Newtown, Connecticut, in December 2012.
"This was an approximate five percent increase over the 175,754 [requests] received on Black Friday 2014," says Stephen Fischer Jr., of the FBI's Criminal Justice Information Services Division.
The statistics represent the number of gun background checks initiated through the NICS, but they don't show the number of guns sold. A one-to-one correlation between a gun background check and sale cannot be made because of various state laws, according to the FBI.
Fischer said he couldn't provide comment about why this year's sales broke the record, because the FBI doesn't comment on fluctuations in the number of background checks processed; the agency's role merely is to operate and maintain the NICS.
FBI data show the bureau has processed requests for more than 222 million firearms purchases overall since the agency first began tracking the data. That year, NICS processed the lowest number of checks—892,840—to date. The highest recorded in the 17-year span was in 2013, with just over 21 million requests.
Since the Brady Law took effect, more than 2.4 million prohibited gun purchases have been blocked, according to the Brady Campaign to Prevent Gun Violence. The organization, which is responsible for the Brady Law, seeks to expand the measure to cover all gun sales, including at shows and online.
Senate Republicans on Thursday blocked a measure that would have expanded background checks to all gun sales, in the wake of the deadly mass shooting in San Bernardino, California, on Wednesday in which 14 people died and at least 21 were injured.