FBI Releases 11 New Videos of Capitol Riot Assaults on Six-Month Anniversary
To mark the six-month anniversary of the January 6 Capitol riot, the FBI has released 11 videos showing suspects allegedly committing assaults against law enforcement officers during the attempted insurrection.
Thus far, the FBI has arrested over 500 people believed to have participated in the violent attempt to stop Congress from certifying the results of the 2020 presidential election. More than 100 were arrested for allegedly assaulting law enforcement officers. The FBI released the new videos in the hopes that viewers can help authorities locate and arrest 11 other men suspected of attacking police.
Most of the new videos are less than a minute in length. They all feature men who appear to be white.
In one video, a white man with a grey beard pulls down an officer who is then kicked and punched by fellow insurrectionists. Another video features an insurrectionist putting an officer in a headlock, then pulling the officer head-first to the ground. In several instances, the men try to grab officers' batons. One clip shows insurrectionists surrounding an officer as they declare, "This is a hostage."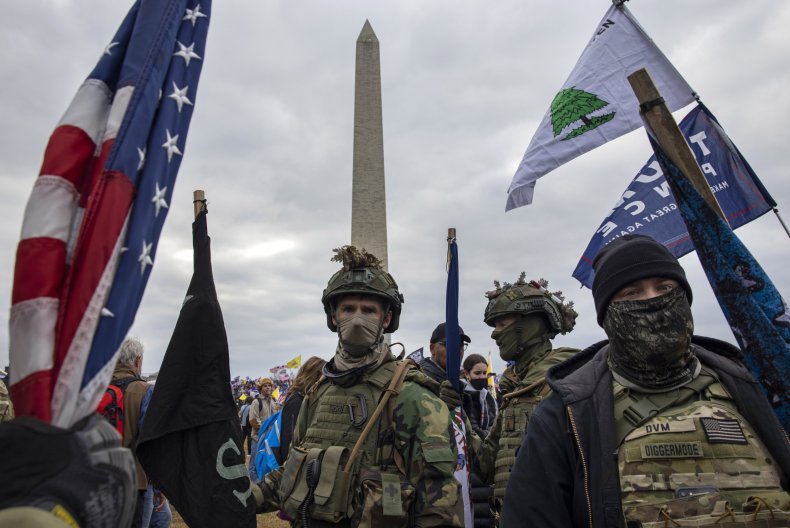 The FBI said that a majority of its insurrection-related arrests have been aided by "hundreds of thousands of tips from the American people."
"As we mark six months since the violence at our nation's Capitol, we continue to encourage the public to send tips to the FBI. As we have seen with dozens of cases so far, the tips matter," said Steven M. D'Antuono, assistant director in charge of the FBI's Washington Field Office.
In January, the House impeached then-President Donald Trump for inciting the riots. Trump had repeatedly and baselessly claimed that the 2020 election had been stolen from him by an unprecedented nationwide conspiracy of widespread voter fraud.
Hours before the riots, Trump told a crowd of thousands of supporters at a "Stop the Steal" rally that congressional lawmakers would soon certify a fraudulent election. Numerous people arrested for allegedly participating in the riots have since said that they invaded the Capitol because they believed Trump's claims.
Five people died during the insurrection and roughly 140 police officers were injured. The injuries included a broken spine, a lost eye, lost fingers, brain damage and multiple cases of PTSD. Two Capitol Police officers have died by suicide since the insurrection.
While ransacking the Capitol, the rioters shattered windows while trying to access congressional chambers, smeared feces in the hallway and stole computer equipment, potentially constituting a national security breach.
Newsweek contacted the FBI for comment but did not hear back before publication time.