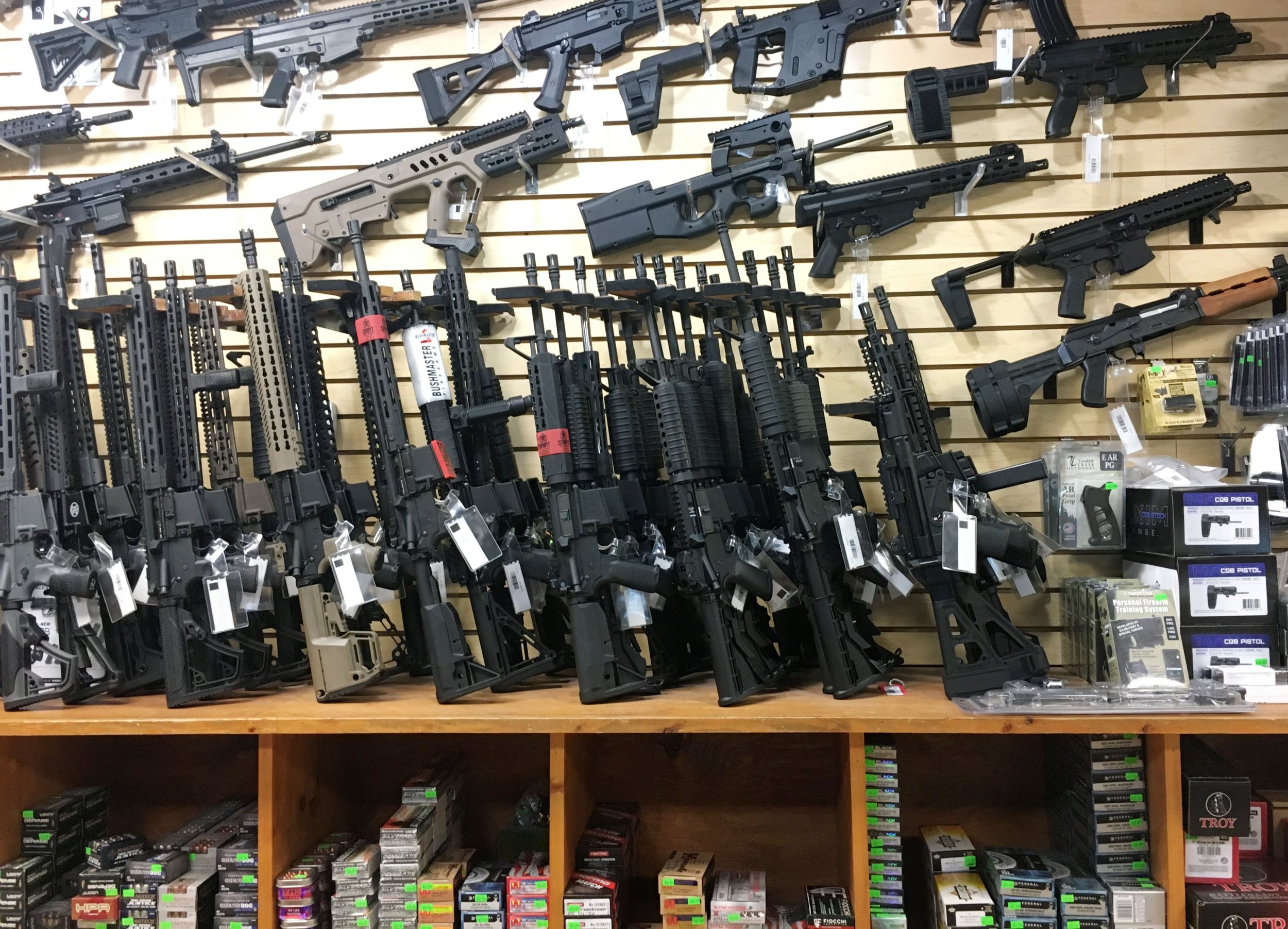 The FBI has removed thousands of people who are wanted by authorities from a criminal background check database that stops them purchasing weapons.
The law enforcement agency moved in February to narrow its definition of a "fugitive from justice." That definition now only applies to wanted people who have crossed states lines, The Washington Post reported.
The change in definition and the fugitives' removal from the list are significant developments because it means those who are wanted but no longer remain on the list can purchase weapons again under federal law.
The change was decided under the Obama administration but implemented under President Donald Trump in February.
The Justice Department narrowed the definition further after Trump entered the Oval Office, deciding only those who crossed state lines in order to avoid prosecution for crimes should be unable to buy guns.
The policy gained attention Wednesday when the executive director of the anti-gun violence organization set up by former congresswoman Gabrielle Giffords wrote to the FBI, calling the decision a "self-inflicted loophole" the law enforcement agency should close. Giffords was a victim of gun violence in 2011, when a gunman shot her at a meeting for her constituents in Arizona, and merged her organization with the Legal Community Against Gun Violence to form the Giffords Law Center to Prevent Gun Violence in 2017.
Background checks have come under scrutiny after several mass shootings, including the deadliest in U.S. history in Las Vegas in October, and an attack at a church in Sutherland Springs, Texas in early November. Devin Kelley, a court-martialed former Air Force serviceman, killed 25 people in a church using a rifle he purchased in 2016.
Referencing the Texas shooting, Attorney General Jeff Sessions on Wednesday ordered the Bureau of Alcohol, Tobacco, Firearms and Explosives and FBI to review the national criminal background check database.
Sessions said that the system is "critical for us to be able to keep guns out of the hands of those...prohibited from owning them."
The FBI has long held that anyone who remains at large and wanted for arrest should not be allowed to purchase a weapon.
According to the database, as reported by the Post, the agency removed 500,000 names of people defined as a fugitive. Now there are only 788 names on the list.
It came after the FBI, on February 15, ordered its Criminal Justice Information Services Division to remove all fugitives of justice from the system and that "entries will not be permitted" until further notice.