FBI Investigates If Trump Campaign Received Russian Money Funneled Through NRA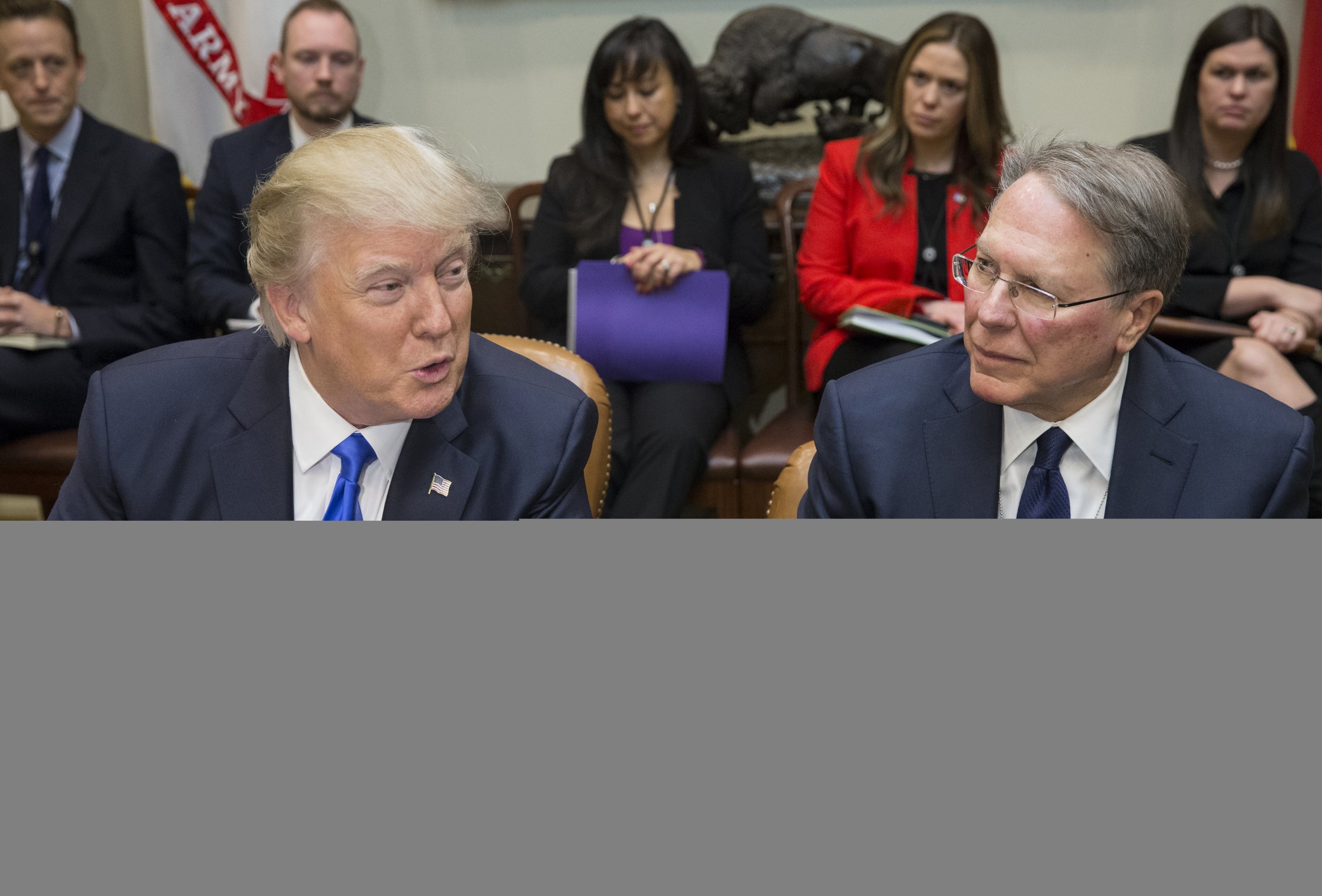 The FBI is investigating a Russian banker for allegedly funneling money to President Donald Trump's 2016 campaign through contributions made to the National Rifle Association.
As special counsel Robert Mueller's Russia probe continues, investigators are now looking into Russian banker Alexander Torshin, who has ties to the Kremlin, two sources told McClatchy.The anonymous sources did not say how long the investigation has been going on and remained unnamed due to the confidential nature of the Mueller investigation.
Torshin has a close relationship with Russian President Vladimir Putin and ties to the NRA.
"Only one candidate in the general election came to speak to you, and that candidate is now the president of the United States, standing before you," Trump said at the NRA convention in April 2017. "You came through for me, and I am going to come through for you." The NRA spent about $30.3 million in support of Trump's presidential campaign in 2016.
RELATED: Who is Alexander Torshin? Russian Banker Linked with Putin Talked with Donald Trump Jr. at 2016 Dinner
It was revealed in November 2017 that Torshin, the deputy head of Russia's central bank, also attended a NRA dinner in Kentucky in May 2016, where he spoke with Donald Trump Jr. He had previously attempted to set up a meeting about the Trump campaign.
"Donald J. Trump Jr. was attending an NRA convention and having dinner when an acquaintance asked him to say hello to Torshin and made an introduction," attorney Alan Futerfas told NBC News in November. "They made small talk for a few minutes and went back to their separate meals. That is the extent of their communication or contact."
Both Donald Trump Jr. and President Trump's son-in-law and senior adviser Jared Kushner denied email requests involving Torshin for a meeting with the candidate. In February 2017, the White House reportedly canceled a meeting with Torshin after a national security aide found that the high-level Russian banker had mob ties.
In recent weeks, Trump's family and friends have been new targets for investigation in Mueller's Russia probe.
On Wednesday, a lawyer for President Trump told CBS News that the president was "very eager" to talk to Mueller about the Russia investigation and "put the matter to rest."
Former White House chief strategist Steve Bannon also agreed on Wednesday to an interview with Mueller to avoid testifying before a grand jury.