Notorious U.S. Serial Killer Samuel Little Sketches Portraits of 10 More Victims, FBI Appeals for Public Help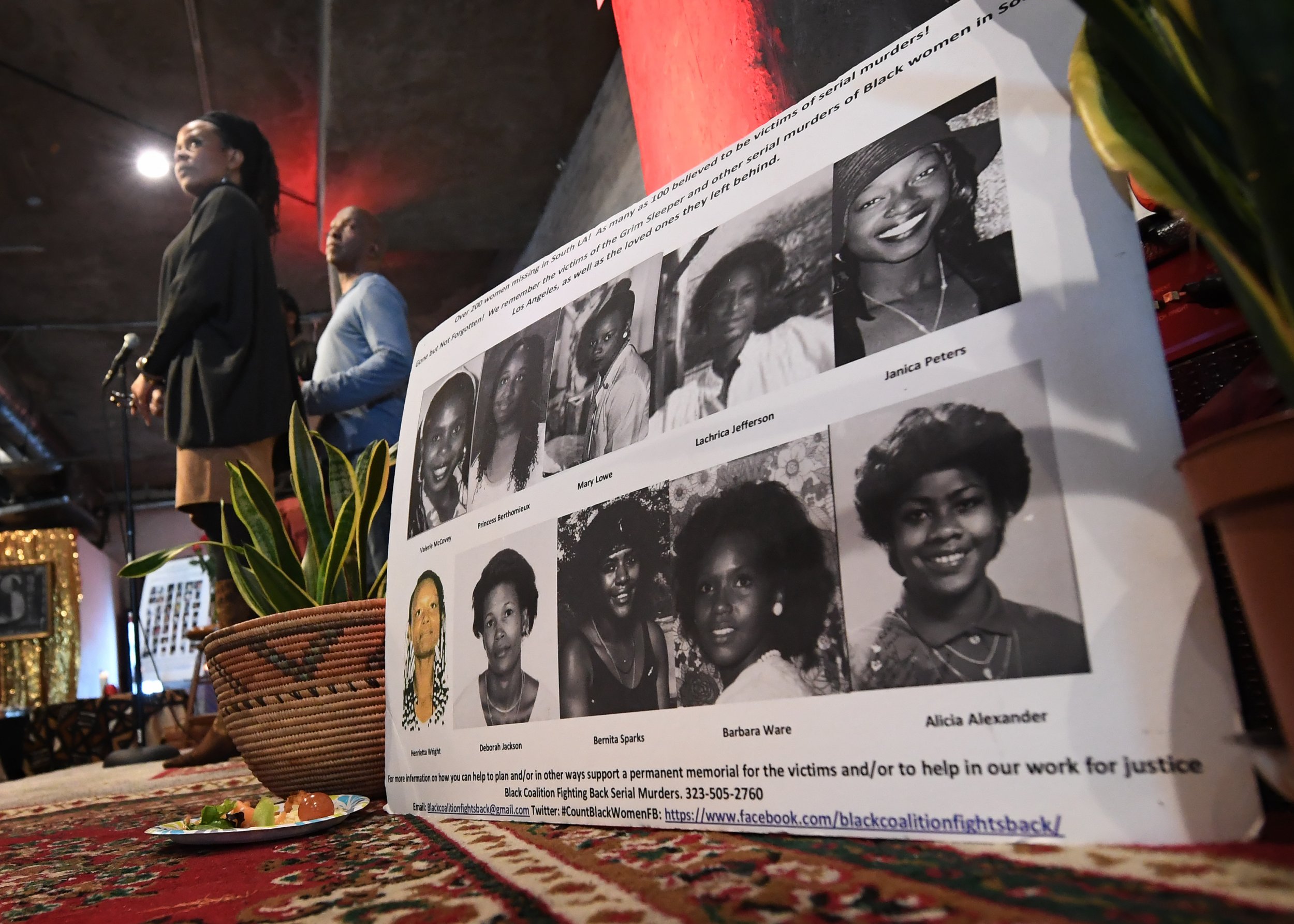 The FBI has updated its bank of victim sketches drawn by confessed serial killer Samuel Little this week—adding 10 images and replacing one of 16 uploaded in February.
The agency believes Little, 78, is among the most prolific serial killers in U.S. history. He has claimed responsibility for 90 homicides so far. From a Texas prison, Little has been drawing portraits of those he claims to have killed in a decades-long spree dating back to the '70s.
In recent months, law enforcement has been trying to match Little's confessions with evidence from female-victim cases in states from California to Florida between 1970 and the early 2000s.
On Monday, the FBI released the fresh batch of images into the public domain, saying they were based on Little's memories. It added pins to a map showing his suspected murder locations.
"These incidents are either linked to victims who have not yet been identified (Jane Does) or to murders described by Samuel Little that have not yet been definitively corroborated by law enforcement (unmatched confessions)," the bureau explained on its website.
"The information depicted when selecting the pinpoints on the map is based on interviews with [Little]; they are his confessions and recollections and dates are approximations."
According to the images, potential victims have been identified in Texas, Arizona, Florida, Louisiana, Arkansas, Maryland, Georgia, Mississippi, California, Nevada, Ohio and more.
"Help law enforcement identify Little's victims," the FBI appealed in a tweet.
He was arrested in 2012 and extradited to California for a narcotics charge. Once in custody, deputies in Los Angeles linked Little's DNA to the victims in three unsolved homicides from 1987 and 1989. While maintaining innocence, Little was charged with three counts of murder. He was sentenced in 2014 to three consecutive life sentences with no possibility of parole.
Police found Little targeted vulnerable women, often sex workers or drug addicts. The FBI said he would stun his victims with a punch then strangle them—leaving few solid clues behind.
After the FBI's Violent Criminal Apprehension Program (ViCAP) team got involved, they found an "alarming pattern and compelling links to many more murders," officials said. The team then discovered a cold case in Odessa, Texas, that showed clear signs of Little's involvement.
Last year, Little told law enforcement he was willing to provide evidence of his alleged homicides in exchange for a prison move. It was in November last year the lurid confessions began.
In 2014, he was found guilty for the killing of Carol Elford, Guadalupe Abodaca and Audrey Nelson. Last year, he received another life sentence for the killing of Christie Brothers in Texas. Since then, police investigators from across the U.S. have been attempting to verify claims of his previous slayings.
"Little is in poor health and will likely stay in prison in Texas until his death," states the FBI press release about the case, published last November. "The goal now is to identify his victims and provide closure and justice in unsolved cases. ViCAP is also hoping this case will serve as a reminder to every jurisdiction of the importance of consistent violent crime reporting."