FBI Still Trying to Identify Hundreds in January 6 Siege on U.S. Capitol
Fourteen months after rioters stormed the U.S. Capitol on January 6, 2021, the FBI is still looking to identify more than 350 people "believed to have committed violent acts on the Capitol grounds," prosecutors said Thursday.
The U.S. Attorney's Office in D.C. noted that citizens around the U.S. "have provided invaluable assistance in identifying individuals in connection with the Jan. 6 attack," and that the FBI continues to seek the public's help in identifying more people connected to the event.
The call for public help comes after federal prosecutors have already brought charges against hundreds of defendants tied to January 6. According to a statement from the U.S. Attorney's Office, more than 245 defendants have faced charges of assaulting, resisting or impeding officers and employees. Eighty of them face charges of using a deadly or dangerous weapon, or causing serious injury to an officer.
But prosecutors said Thursday that of the 350 individuals the FBI is still looking to identify, 250 are suspected of assaulting police officers.
"Additionally, the FBI currently has 16 videos of suspects wanted for violent assaults on federal officers and one video of two suspects wanted for assaults on members of the media on January 6th and is seeking the public's help to identify them," prosecutors stated.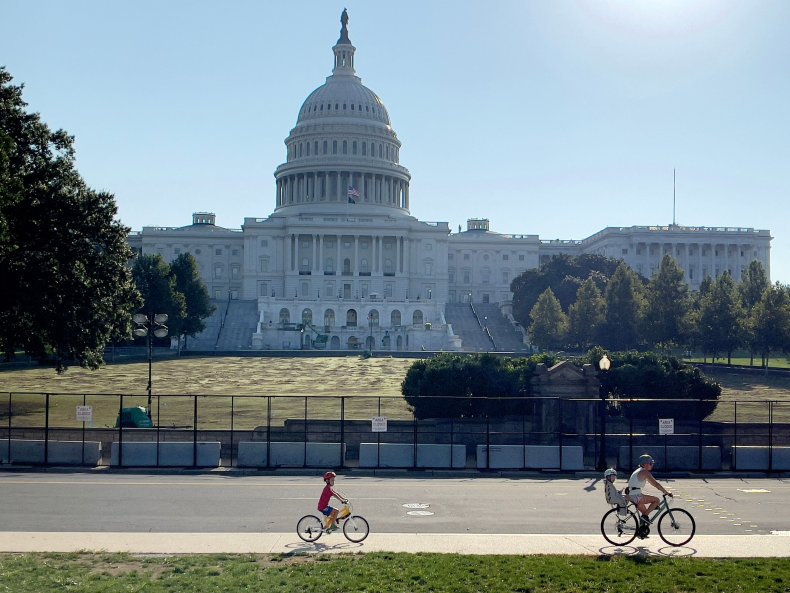 When reached for comment on Thursday evening, the FBI told Newsweek that it had nothing to add to the information provided by the U.S. Attorney's Office.
In total, more than 775 defendants have been arrested in nearly all 50 states in connection with January 6. Prosecutors say that 110 federal defendants have been sentenced for crimes related to the riot at the Capitol.
On Tuesday, Guy Reffitt, the first January 6 Capitol rioter to go to trial over his involvement, was found guilty on all counts by a jury in a Washington, D.C. Reffitt faced a variety of charges including being unlawfully present on Capitol grounds while possessing a firearm, transporting firearms during civil disorder, as well as interfering with law enforcement officers during the riot and obstruction of justice, according to the Associated Press.
Also, late last month, a man in Texas was arrested in connection with January 6. Geoffrey Shough is facing civil disorder and other related charges, and was allegedly one of the first few people to breach a line of Capitol Police and cross into the building. He was arrested after his ex-girlfriend and other tipsters identified him to the FBI.