FBI Uncovers Plot By Man, Teens to Attack Chicago Mosque 'in Name of ISIS'
The FBI has released details of a deadly plot that a man and two teenagers had planned to carry out in Chicago last month.
In a newly unsealed document on Friday, the FBI says that 18-year-old Xavier Pelkey recruited two unnamed teenagers from Instagram to help him participate in an attack supposedly done "in the name of ISIS." The declassification of the document comes a month after the trio were arrested, with investigators finding handmade explosives with bundles of fireworks attached to them in Pelkey's Maine apartment.
The three participants were to originally meet in Chicago during the teenagers' spring break and then converge to a Shia mosque. From there, the conspirators would separate children from their parents and then kill the adults to honor the terrorist organization.
The unsealed document also details that agents recovered "a Remington pump shotgun, swords, knives, a bow and arrows, multiple homemade ISIS flags, and multiple electronic devices" from one of the teenagers' homes.
Pelkey is currently charged with possessing unregistered destructive devices. He could face up to 10 years in prison, along with a $10,000 fine, Central Maine reported. The charges the other defendants are facing have not been publicly disclosed due to their status as minors.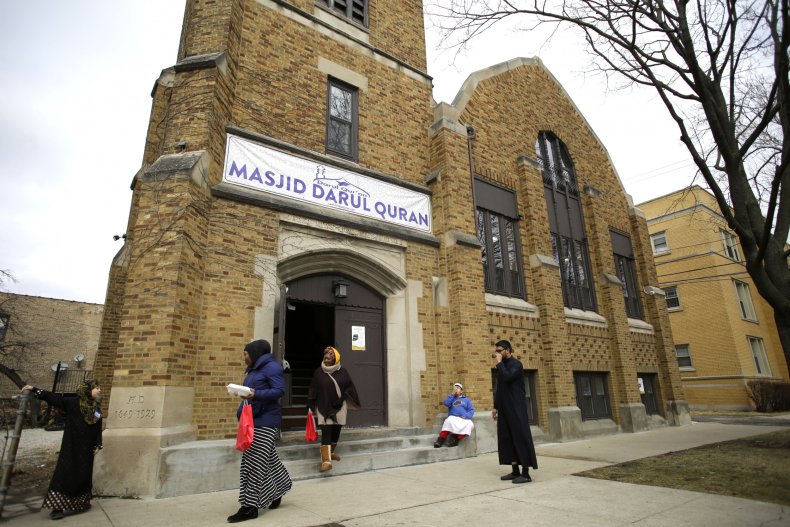 "If they had not encountered law enforcement at that point, they would continue on to another Shia mosque or Jewish synagogue and execute the same plan," testified FBI agent Garrett Drew. "They did not have a plan to escape but rather their plan ended with them being shot by law enforcement."
According to Drew, Pelkey referred to himself as Abdullah in his communications with the teenagers. Pelkey's role, outside of recruitment, was to "acquire additional firearms and ammunition" for the group to use. He also had told one of the teenagers that he had been building explosive devices so he could "get more people."
The trio had specifically chosen a Shia Muslim mosque to target, the agent said, because ISIS considers them and other sects of Islam they do not follow as non-Muslim. Due to this distinction, as well as the possibility for the group to also target a Jewish synagogue, there have been calls for harsher charges against Pelkey.
"This disturbing case highlights the real threat posed by anti-Muslim bigotry, antisemitism and other forms of hate," said Council on American-Islamic Relations deputy director Edward Ahmed Mitchell in a statement last month, reported Central Maine. "We should be looking at hate crime charges. It's absolutely petrifying. I mean, it's a reminder of the real threat of Islamophobia and antisemitism, and how far it could go."
Newsweek has reached out to representatives for Pelkey for comment, but has not received a response in time for publication.
Update at 3/25/22, 4:18 p.m. ET: This story has been updated with additional information.