FBI Was Warned By Tipster That Florida School Shooter Nikolas Cruz Was 'Going To Explode'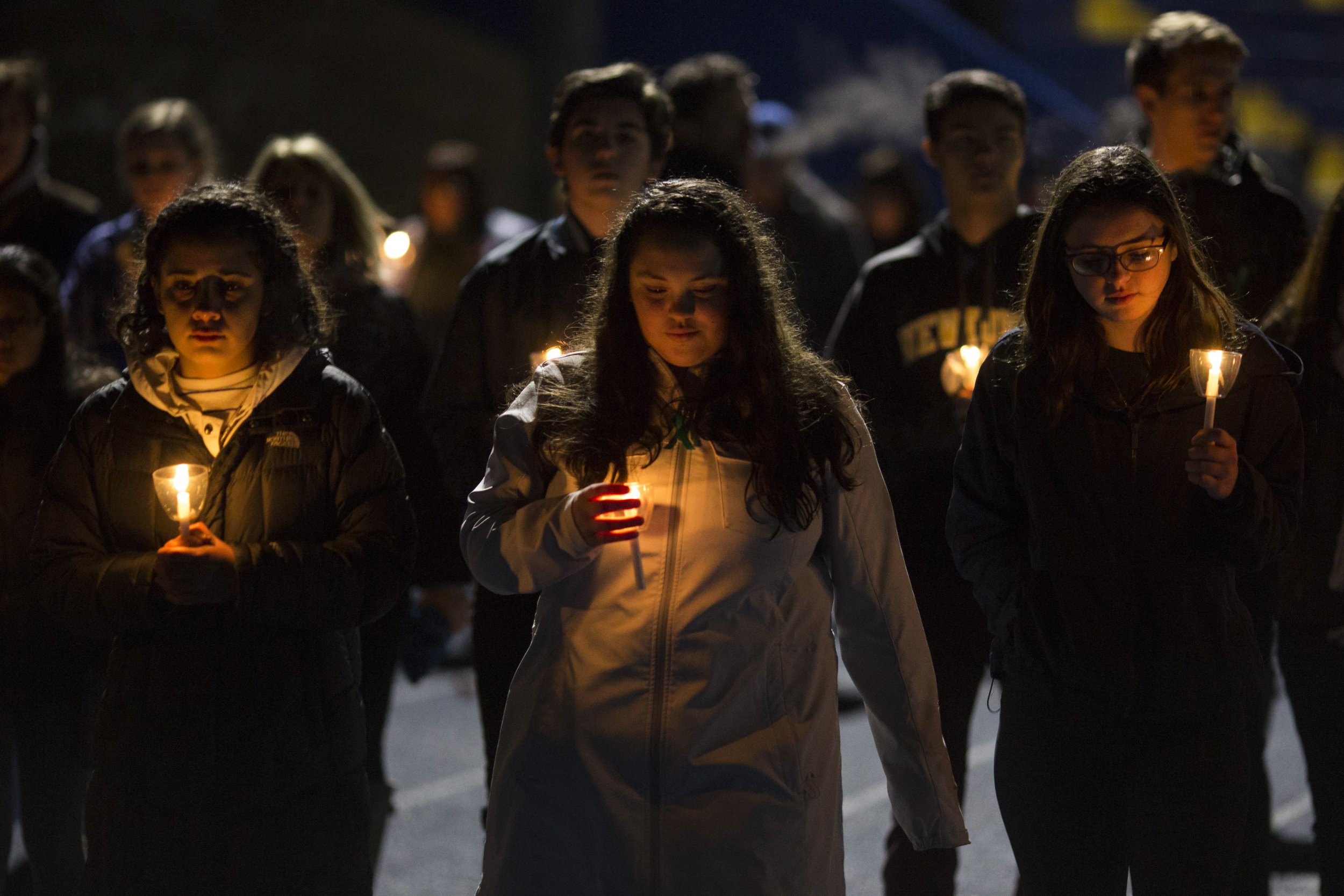 The FBI was warned a month before the Florida school shooting that the gunman was "going to explode" and harm others.
The January 5 tip was provided by a woman close to 19-year-old Nikolas Cruz, who would go on to kill 17 people at Marjory Stoneman Douglas High School with an AR-15 rifle in Parkland, Florida.
"I know he's going to explode," the woman told the intake specialist who received the call.
"I just want to, you know, get it off my chest in case something does happen and I do believe something's going to happen," the woman said in the transcript that was first reported by the Wall Street Journal.
The woman said she had fears that Cruz would end up "getting into a school and just shooting the place up."
The transcript offers a glimpse into the concerns of those who knew Cruz before the attack, and the fears they had about his temper.
The call lasted 13 minutes and the woman continued to list reasons for her concerns, one being that Cruz had the "mental capacity of a 12 to 14-year-old." She also gave the FBI several accounts on the photo-sharing app Instagram that Cruz had been using to post pictures of weapons and ammunition.
She warned that Cruz was due to receive a lump sum of $25,000 in an insurance payment soon and that she was sure he would use it to purchase weaponry.
"It's alarming to see these pictures and know what he is capable of doing and what could happen," the caller said.
"He's thrown out of all these schools because he would pick up a chair and just throw it at somebody, a teacher or a student, because he didn't like the way they were talking to him."
She said he had also posted pictures of dead animals that had been cut up, and had at times dressed like "a ninja" or something akin to a jihadi from the Islamic State militant group (ISIS).
"You know how a bird will fly around in the backyard and then hit your glass door, your sliding glass doors and hit the ground?" the woman said.
"Well that's what happened. He brought the bird into the house. He threw it on his mother's kitchen counter and he started cutting it up. That to me would be a red flag."
In September 2017, Cruz also posted a YouTube comment that read: "I'm going to be a professional school shooter."
The FBI has been clear that it failed to act on the information provided before the shooting, as well as several other indicators that he could pose a threat to the general public.
Director Christopher Wray said in a statement that the agency had spoken with the families of those killed in the attack and expressed how FBI officials "deeply regret the additional pain this causes all those affected by this horrible tragedy."