Is Casey Johnson on 'FBoy Island' Really a Nice Guy? Fans Think They Know
FBoy Island Season 2 viewers think they have figured out whether Casey Johnson is really a Nice Guy or not.
The HBO Max dating show, hosted by Nikki Glaser, returned earlier this year for a brand new installment featuring three new women tasked with filtering out the Nice Guys from the FBoys, in the hopes of finding a partner to split that final $100,000 prize money with.
Out of the 24 seemingly eligible men on the new season of FBoy Island, only 12 are (self-proclaimed) Nice Guys looking for love. The other half are FBoys, who are only competing for cold, hard cash.
So, which one is Casey? Newsweek has everything you need to know about what fans are saying on FBoy Island Season 2's Casey Johnson.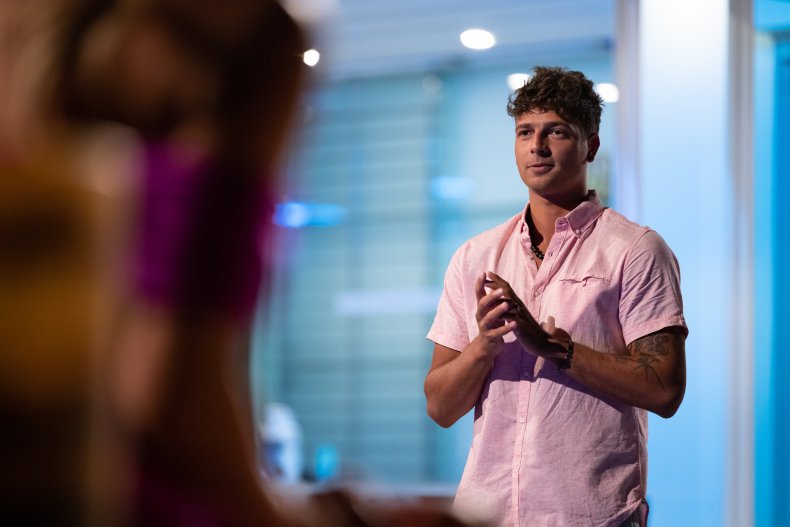 Who Is FBoy Island's Casey Johnson?
Casey will be a familiar face to fans of the show as he first appeared on FBoy Island Season 1. He quickly connected with CJ Franco, one of the three women at the center of the first installment, and despite a rocky time, he made it all the way to her top two before just missing out to Jarred Evans in the final.
Jarred and CJ split shortly after the show's finale, and many fans at the time felt that CJ had made the wrong choice, despite Casey admitting he had entered the show as an FBoy.
Casey, now 25, then made an unexpected return to FBoy Island for Season 2. His Season 1 co-stars Garrett Morosky and Peter Park have also made appearances in the new episodes.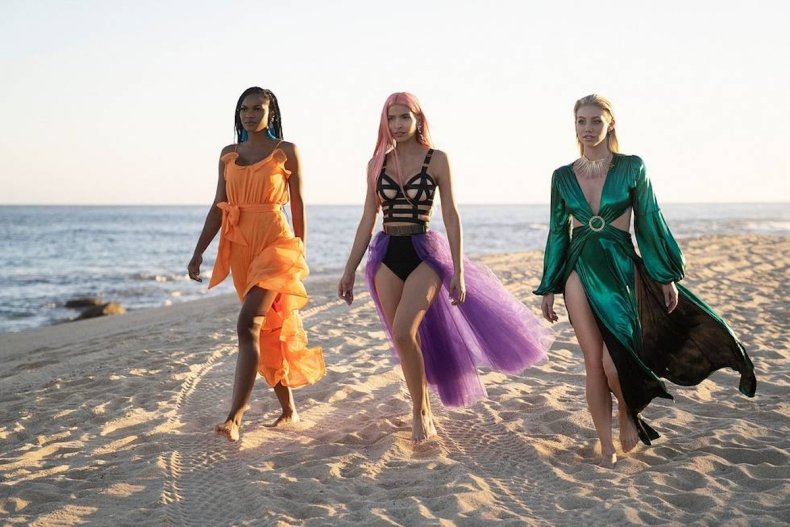 Is FBoy Island's Casey Johnson Really a Nice Guy?
Casey returned to FBoy Island in Episode 3 of Season 2, claiming that the last year (since Season 1) has been "a huge growing process" for him.
He then insisted he was coming back to the show as a "reformed FBoy," and revealed his hopes to win the heart of one of the Season 2 girls, Tamaris Sepulveda, as a Nice Guy.
But is he telling the truth?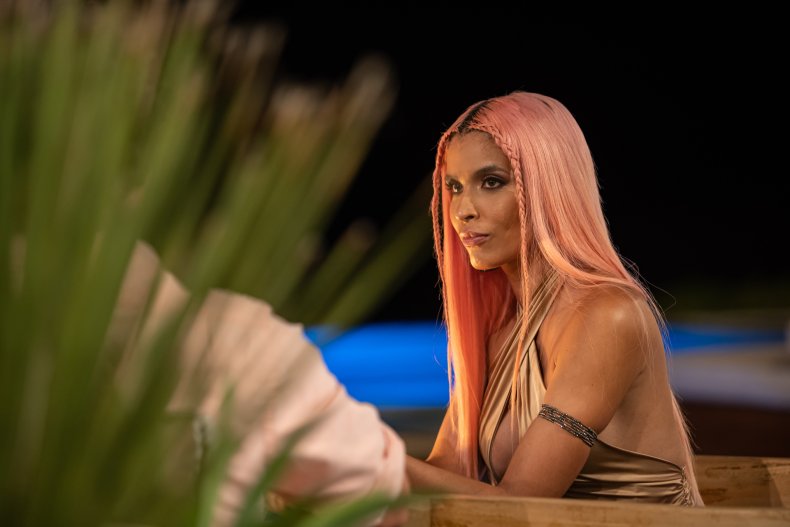 Some fans were not convinced by Casey, with one saying on social media that he was exhibiting the same FBoy behaviors as he did in Season 1.
"Everything Casey is saying to Tamaris is all the same sh** he told CJ in Season 1 this is all just a game these boys just want that money and nothing else lol why else would he come BACK? Him, Garrett, and Peter #FBoyIsland," they wrote on Twitter.
Other fans shared similar views, with one writing: "Casey's quoting Future? Definitely still an f boy #FBoyIsland," and another adding: "Casey says he's a nice guy this time I don't know if I believe it but I know I'd fall for it #FBoyIsland."
Other viewers, however, took to Twitter to note how much of a change they have seen in Casey since Season 1.
"Casey is my favorite... He's really matured compared to last season #FboyIsland," one wrote, while another posted: "Casey coming back as a Nice Guy has got me simping something fierce and I'm way too invested in FBoy Island now. #FBoyIsland."
While fans are divided, they will have to wait until they have watched the final episodes of FBoy Island Season 2, which are released on HBO Max on August 4, to find out if Casey really is a Nice Guy.
Both seasons of FBoy Island are available to stream on HBO Max.