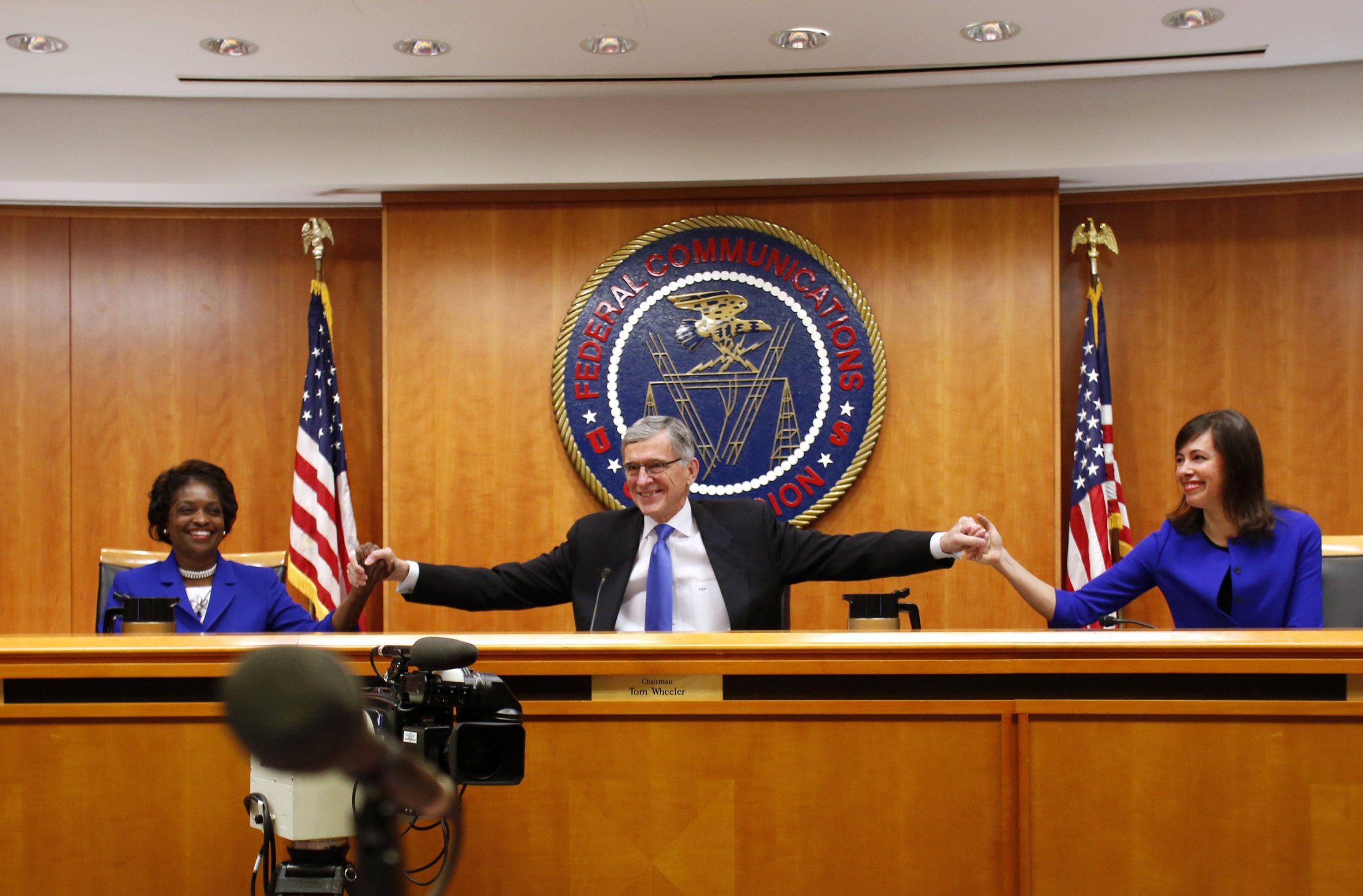 The Federal Communications Commission (FCC) decided on Thursday to examine a rule that would allow consumers to swap cable set-top boxes for their own third-party devices.
The decision, which was voted 3-2 by FCC's five commissioners, may have far-reaching consequences for the cable industry, who charge their subscribers to rent its cable boxes at high prices. A 2015 study from the U.S. Senate found that the average American cable subscriber spends $231 per year on renting cable boxes alone.
Anyone eager to throw away their current cable box for something cheaper will still need to wait, however. The newly approved rule is only a Notice of Proposed Rulemaking, which means the approval is now set into motion to be approved months down the line. The rule will now go into the comment period—in which businesses and customers can now weigh in—before the final vote.
FCC Chairman Tom Wheeler proposed the rule last month to much opposition from the cable industry. "The proposal is about one thing: Consumer choice," wrote Wheeler in a January op-ed in the tech news site Re/code. "You should have options that competition provides. It's time to unlock the set-top box market—let's let innovators create, and then let consumers choose."
At Thursday's meeting, Wheeler echoed his belief that "consumers have no choice today." The vote was split down party lines, as Wheeler, a Democratic appointed to chairman by President Obama, and two fellow Democrats voted for the rule. Two Republicans voted against it. "Our goal should not be to unlock the box, it should be to eliminate the box," said FCC Commissioner Ajit Pai, a Republican.
The cable industry was not pleased to hear the approval. "Unfortunately, the majority of Commissioners have chosen to ignore the many voices of reason and instead to pursue a proposal that strays well beyond the FCC's authority under the Communications Act, and would violate copyright and other statutory and constitutional protections," wrote David Cohen, Comcast's senior executive vice president.
Cohen argues the FCC is trying to push for innovation in the wrong direction, as the cable industry is now focusing on apps rather than cable boxes as the way of the future. "A new government technology mandate makes little sense when the apps-based marketplace solution...is driving additional retail availability of third-party devices without any of the privacy, diversity, intellectual property, legal authority, or other substantial concerns raised by the Chairman's mandate," he wrote.