FCC Warns Against Using Radio to 'Facilitate Criminal Acts' Ahead of Biden Inauguration
The Federal Communications Commission (FCC) warned against using radio services to "facilitate criminal acts," ahead of President-elect Joe Biden's upcoming inauguration this Wednesday.
The warning, issued from FCC's Enforcement Bureau, followed reports that some people were using radio services as an alternative to social media sites in order to communicate and coordinate activities.
"The Bureau recognizes that these services can be used for a wide range of permitted purposes, including speech that is protected under the First Amendment of the U.S. Constitution," the agency said in a Sunday statement. "Amateur and Personal Radio Services, however, may not be used to commit or facilitate crimes."
"The Bureau reminds amateur licensees that they are prohibited from transmitting 'communications intended to facilitate a criminal act' or 'message encoded for the purpose of obstructing their meaning," the agency added.
The FCC noted that people who choose to use radios in the Amateur or Personal Radio Service in this fashion may face penalties, such as significant fines, equipment seizure or criminal prosecution.
The National Association for Amateur Radio (ARRL) also issued a statement on its website Sunday, saying that they don't support the misuse of radio services.
"For over 100 years amateur radio and ARRL– the National Association for Amateur Radio– have stood for the development of the science and art of communications, public service, and the enhancement of international goodwill," the association said.
"Amateur Radio is about the development of communications and responsible public service," it added. "Its misuse is inconsistent with its history of service and its statutory charter."
The FCC's warning came after the deadly Capitol mob riot on January 6. The rioters broke through windows, fought with police, occupied congressional offices, and delayed the certification of Electoral College votes cementing Biden's victory. Federal prosecutors have since said that rioters planned to "capture and assassinate" elected officials.
After the siege, there have been fears that additional attacks could take place in the days before Biden's inauguration.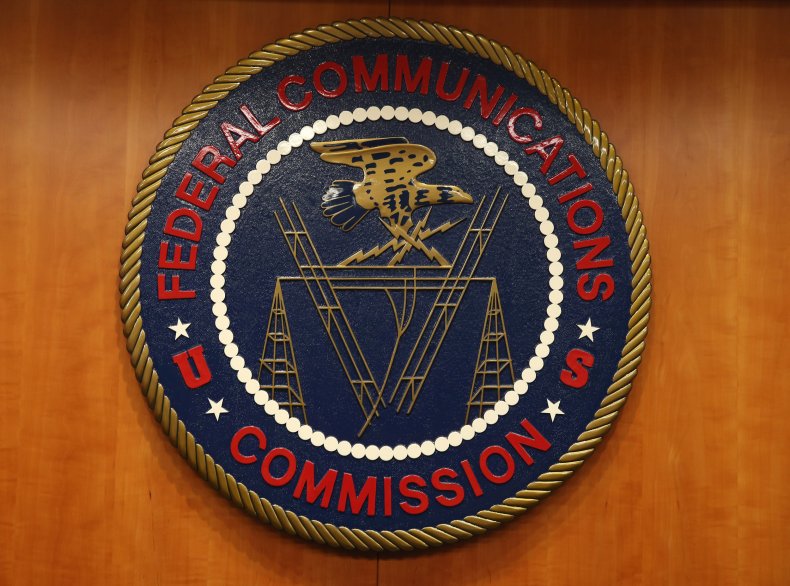 In a widely shared message posted to Parler—a social media site largely used by far-right conservatives and had been recently suspended by Amazon, Apple and Google Play—a QAnon supporter with a significant following stated that "patriots" would travel back to the Capitol the day before Biden's inauguration.
"Many of us will return on January 19, 2021, carrying our weapons in support of our nation's resolve, to which the world will never forget," wrote user ColonelTPerez. "[We] will come in numbers that no standing army and police can match. However, the police are not our enemy, unless they choose to be."
Biden's inauguration has been designated a "national special security event," that will be protected by more National Guard troops than Trump's ceremony in 2017 and former President Barack Obama's in 2013 combined.
"I think you can expect to see somewhere, upward beyond 20,000 members of the National Guard that will be here in the footprint of the District of Columbia," said Metropolitan Police Chief Robert Contee said in a January 13 statement.
Newsweek reached out to the FCC, but didn't hear back in time for publication.
Updated 3:20 PM ET, with a statement from the National Association for Amateur Radio.