FDA Makes it Easier to Obtain Abortion-Inducing Pill Mifeprex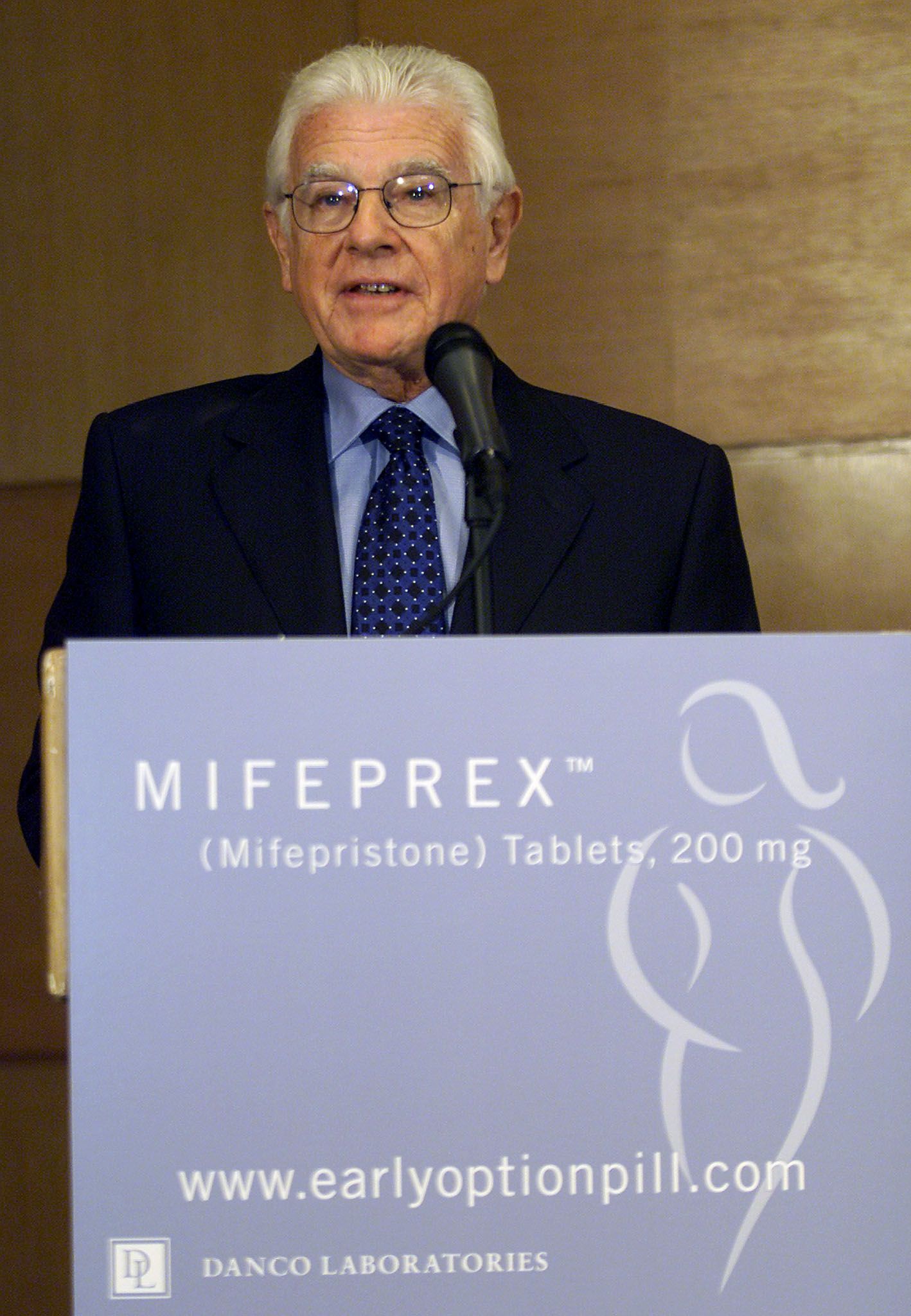 WASHINGTON (Reuters) - The U.S. Food and Drug Administration on Wednesday agreed to allow more access to Danco Laboratories' abortion pill Mifeprex, likely making it easier and cheaper for women to have an abortion by medication.
The FDA increased authorized use of the pill to 70 days of gestation from the current 49 days, cut the recommended dose of the drug and reduced the number of required visits to a doctor.
The changes are expected to allow greater access to medication abortions, particularly in Texas, North Dakota and Ohio, which have laws that require providers to prescribe the drug according to a more restrictive FDA label in place since 2000.
On Wednesday, the agency updated the Mifepfrex requirements to bring them in line with the most up-to-date scientific studies, which have shown that a third of the dose works as well.
"The FDA label has finally caught up to the evidence based practice in the United States," said Vicki Saporta, president and chief executive of the National Abortion Federation, an organization of abortion providers. "It has the potential of opening medical abortion care in more rural areas because it does not have to be given by a surgical abortion provider," she added.
The FDA decision comes amid a heated 2016 presidential race.
Earlier this month, the Supreme Court took up a major abortion case which represents a test for a strategic shift that abortion opponents have taken in recent years: to apply restrictive regulations to abortion doctors and facilities rather than try to ban the procedure outright.
Mifeprex was approved in 2000 to terminate early pregnancy when given in combination with misoprostol, an anti-inflammatory drug that was originally approved to prevent gastric ulcers.
Under the new prescription information on the label, patients will take one 200 mg tablet of Mifeprex on day one instead of three 200 mg tablets. They will take 800 mcg of misoprostol 24-48 hours after taking Mifeprex. Previously they took 400 mcg on day three.
Under the old label, patients were asked to return to their doctor 14 days after taking Mifeprex for an examination. The new label requires that they return between seven and 14 days for an "assessment."
As far back as 2001, an estimated 83 percent of U.S. providers were no longer using the old FDA-approved regimen, according to the Guttmacher Institute, which backs abortion rights but whose research is used by both sides of the debate.